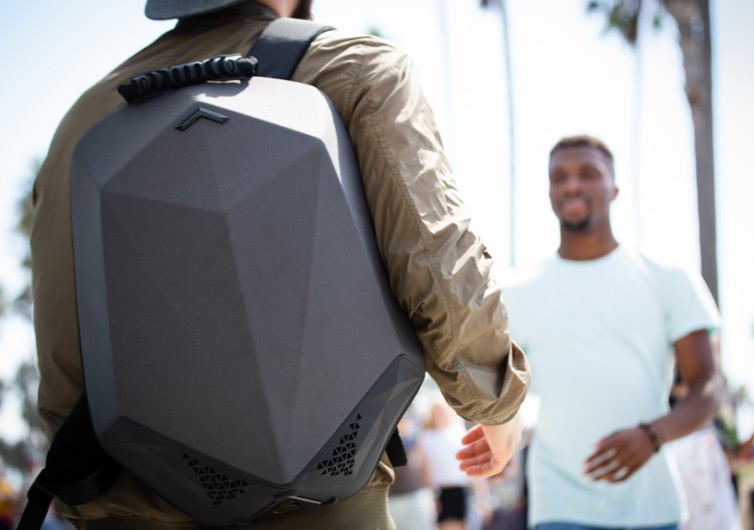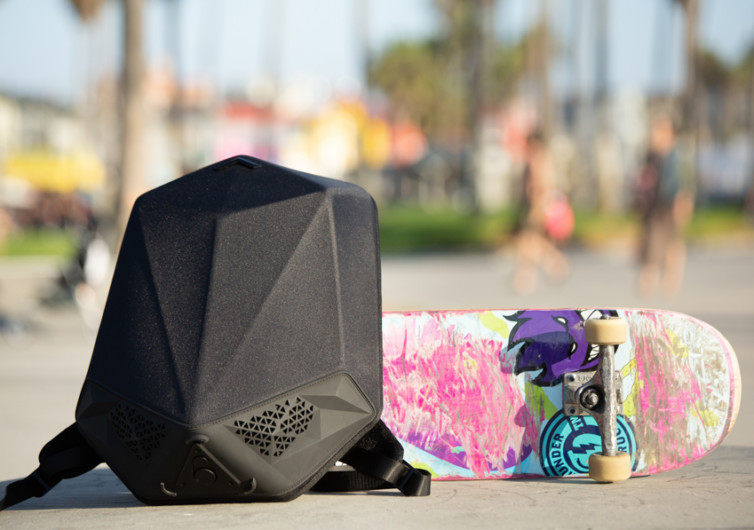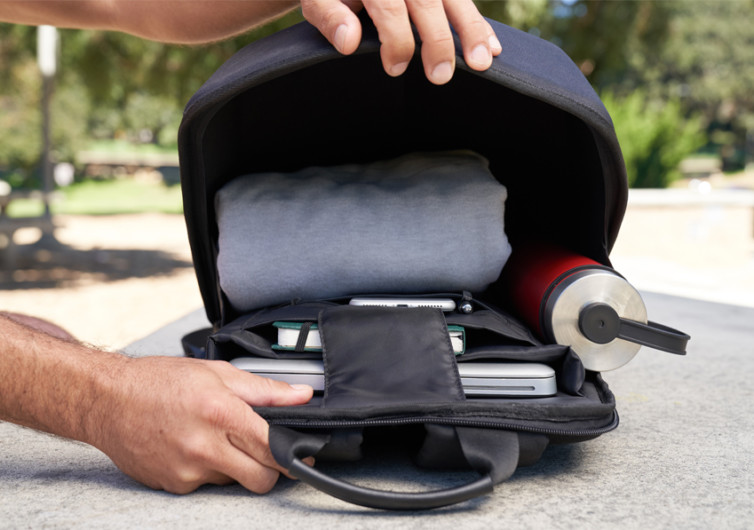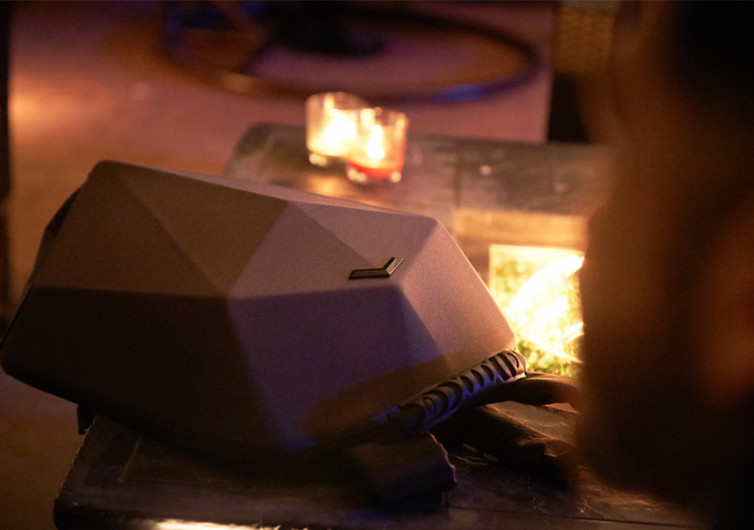 GearHungry may earn a small commission from affiliate links in this article.
Learn more
Stealth Labs Speaker Backpack
With a design that conjures images of a super-secret, military stealth technology, there's no denying the massive appeal of the Speaker Backpack. For starters, this is one portable storage solution that looks and feels very different from the rest. And with the addition of high-fidelity speakers and built-in phone charger, what's not to like about the Speaker Backpack?
The Speaker Backpack has the now-iconic design of a stealth military craft. Its dark-gray color also follows the motif of modern stealth vessels. But this bag doesn't have radar-deflecting or absorbing technology. What it does have is water-resistant nylon shell. This is a great material for keeping the bag's contents safe, dry, and secure.
At the bottom of the Speaker Backpack is a pair of high-fidelity Bluetooth speakers. It gives you the chance to enjoy your favorite music for a good 5 to 6 hours. You can be exploring the wonders of a new city and you'll never feel bored.
The Speaker Backpack also comes with built-in charging cables for your smartphone and other mobile devices. There's no need to worry about draining your battery as this neat bag can give your gadgets the power they need.
The backpack's storage capacity is not that voluminous, but it does a good job of organizing almost everything. Its 12-liter main compartment is large enough to accommodate many of your stuff. There are a couple of secret pockets, too. There is one inside the main compartment and another in the lower back panel. The Speaker Backpack's zipper mechanism is also quite different. It is neatly hidden from view, oriented towards the back.
The Speaker Backpack is not a very flashy or stylish bag. However, it does have an appeal that exudes confidence, owing to its secure features and a design that connotes stealth.