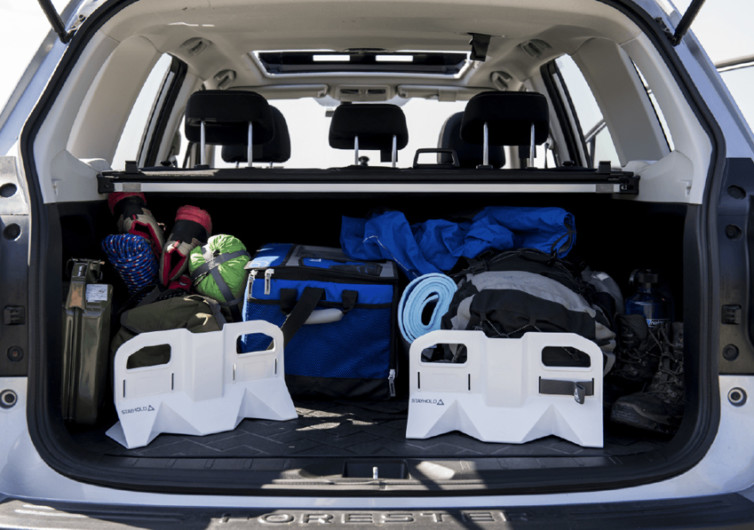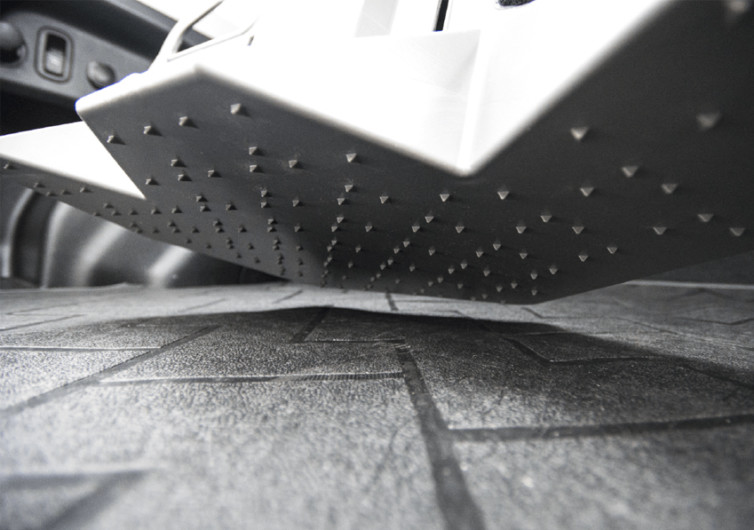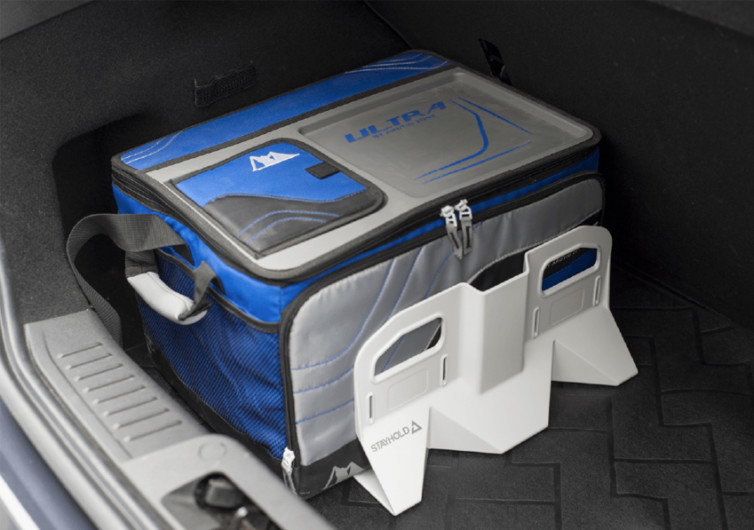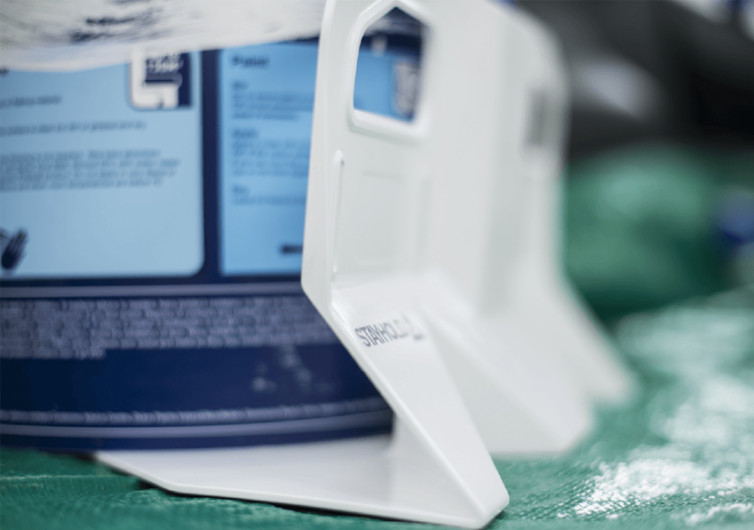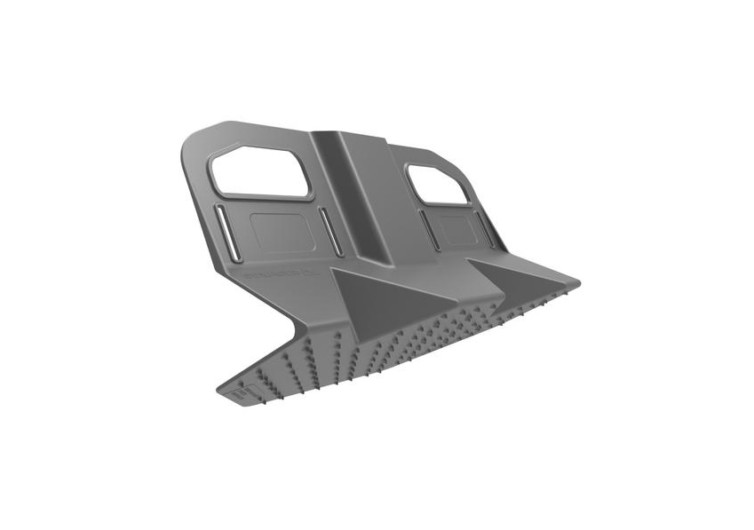 Support us! GearHungry may earn a small commission from affiliate links in this article.
Learn more
Stayhold Sidekick
If you're like most people you don't like your cargo rolling around and tipping over inside your cargo trunk or even in your truck bed. With the Sidekick Cargo Holder, you don't have to fret anymore about that stuff in your trunk.
The Sidekick comes with the patented Stayhold multi-grip teeth at its base to help secure the bookend-like device onto your cargo trunk's carpet or cargo bed liner. These teeth firmly secure the Sidekick in place so that whatever item or object is placed on its cargo platform, you can be pretty certain it's not going anywhere. The Sidekick comes with vertical slots for tying cargo harnesses or straps through. This immensely improves overall safety and security for your stuff in your trunk. Its robust 3D-shaped design looks mighty impressive, too; perfect for today's modern vehicles. At the center of the Sidekick is a molded section that is ideal for accommodating bottles and cans because of their circular bodies.
The Stayhold Sidekick Cargo Holder is an awesome-looking bookend. However, it's not actually books that it's prepared to secure but everything else you put inside your trunk. Its lightweight yet super-durable construction should keep your stuff fully secure for many years.
CHECK PRICE ON STAYHOLD.COM