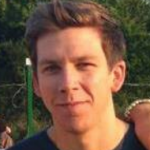 Rock Climbing For Beginners
In the mood for a bit of high-octane fun, are you? Rock climbing is wildly enjoyable, devilishly good fun, and opens up the list of possible vacation destinations like you wouldn't believe. Today we're going to get you started on your rock climbing journey, one literal step at a time. There's a few things you need to know before you get started to minimize the chance of injury, maximize your fun, and help build your physique to handle constant rock climbing challenges. Let's get started.
Figure Out How Far You Want To Go
Is this something you can see yourself doing as a hobby for years to come, or are you more interested in doing this recreationally from time to time? There's different types of rock climbers, so let's go through each of them to help you align your path with your ideas.
Indoor Climbing: Recreational, for-profit centers and gyms that have rock climbing walls with certified safety harnesses. This is something you can do any day of the week without having to plan an entire camping trip. Casually swing by the gym after work, hang out with a buddy on your lunch break, etc. The benefit of indoor rock climbing is that the walls are designed to not only be safe and predictable, but you can get in a tight workout.
Bouldering: This doesn't require equipment, but also doesn't come with much safety at the same time. You're limited to a smaller amount of areas that you can boulder climb at. This is essentially the same thing as when you were a child and you would jump between big rocks at the park or at the beach, but with more athleticism and time involved.
Top Rope Climbing: This is considered the most unsafe form of rock climbing. It requires multiple climbers, anchoring, and expert climbing experience. This is not recommended for beginners, and brings the most hazard to the climber.
Free Solo Climbing: Another unsafe form, depending on the distance you're trying to cover. This is just as it sounds: one climber, no equipment, and climbing up the face of a rocky outcrop with no safety net.
Abseiling: This is essentially rappelling, where you slide down a rope that's securely anchored at the top rather than climb up the rocks.
Get Physically Fit
You need maximum staying power. Your legs, arms, and overall core strength need to be at an appropriate level depending on what type of rock climbing you want to pursue. You can't just decide to stop halfway up a solo climb because you get fatigued, because then the climb down is going to be strenuous and stressful. The goal is to understand your physical limitations, expand them, and not take on tasks that are going to break you.
Whether you live in a small space or don't have access to a fully kitted gym, you need to find some way to train your body to prepare you for intense rock climbing. Try going through a calisthenics workout (which requires no equipment), or invest in a pair of dumbbells to begin low-impact strength training. Your performance relies on your fitness level; you can start small and expand to other areas of rock climbing as you progress.
Find A Mentor
You don't just start rock climbing one day and hope you're getting it right. Online guides about the act of rock climbing can only suit you so well (which is why we're just talking about preparation here). You need to actively work with someone who knows what they're doing, and possibly does it for a living. Hiring a tutor/mentor is one excellent option, but if you're getting into this sport because you know someone who regularly enjoys it, you can ask them for a bit of their time to learn the ropes (pun intended).
There are instructors available through organization like the AMGA, as well as small businesses across the country that start you out at an indoor setting, and eventually work up to actual rock climbing in the great outdoors. If you're nervous about getting started, there's no better judgment-free zone that with a certified instructor.
Get With The Right Gear
You wouldn't try to fix a car without tools, right? With rock climbing, the right gear becomes an extension of your own skill, and helps you to achieve your goals while keeping safety in mind. These are the most essential pieces of rock climbing gear that you're going to need to get started.
Rock Climbing Shoes: You put rock climbing shoes on at the base of your climb; they're not for walking, they're not for hiking to the spot, but they will protect you from the friction of your feet scraping against the rocky earth. Quality climbing shoes offer a very tight fit (without inhibiting mobility), a rubber wrap around your heel for protection, and the right traction on your outsole to grip rocks more effectively.
Climbing Clothes: Keep it light and airy, but above all else, ensure full mobility. You're not going to wear a pair of jeans during a climb: you need flexible clothes, such as wide-fitting shorts with a belt. For inspiration of comfortable, flexible clothing, look to parkour attire that can be fastened to your body.
Climbing Ropes: Also known as dynamic ropes, a climbing rope is designed with flexibility and mobility in mind. Crafted out of elastic material, these give a bit of bounce if you were to have a slip-up, which helps with recoil when you come to a stop. Standard, non-dynamic rope tugs on your body fast and hard if you were to take a misstep.
Carabiners: The quintessential piece of gear, carabiners are heavy duty, highly stress-resistant metal couplings that don't bend or break under duress. You'll secure your rope to your harness with these, items to your belt, and ropes to anchors. Quality carabiners are perhaps the most safety-oriented and useful items in your rock climbing arsenal.
Climbing Helmet: Quality climbing helmets will help protect you from a fall, but their main purpose is to protect you against falling debris from above. Perhaps you're beneath your mate on the climb, or the anchor up above has a few pebbles coming down. Once those pick up speed, they can be extremely painful if they hit an unprotected head.
Harness and Belay: These are usually two separate items, but we're grouping them into one. If you need a climbing harness, then you're going to need a belay. The harness goes around you to secure the rope to, but the belay is something that you run the rope through. Your belay helps to bring in additional slack, or increase friction on your rope during a climb. If you're getting a harness, you need a belay.
Set A Goal
Do you want to climb the largest mountain in your state? Take on Europe and Asia to explore some of the unbelievable terrains? Whatever it is, have a goal in mind so you have something to work towards. Recreational rock climbing is all good fun, but if you're serious about this, there will always be room for improvement and another obstacle for you to conquer as your skill progresses.
Lose The Ego
Rock climbing is a high-octane, adrenaline-filled adventurous sport, but don't let your last conquest cloud your vision of the next. There's always an associated risk with rock climbing, and that fact should be forefront in your mind to make calculated and rational decisions that maintain your safety. Get fit, kitted with the right gear, and make a plan for what you want to achieve.