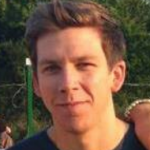 Support us! GearHungry may earn a small commission from affiliate links in this article.
Learn more
Squat Rack Lifting Mistakes
The squat rack is an awesome bit of kit and if you're working with weights to build muscle and strength then this is the equipment to make your go-to fitness guy. Whether in the gym or at home, the squat rack is the boss, letting you safely free weight your heart out, without the need for a spotter.
As with any weightlifting equipment, there are techniques to getting it right. Go off track and not only will you see very little return for your squat lifting efforts, but you also increase the risk of injury and strain. We've listed the top 10 key mistakes people make at the squat rack so you can be primed, pumped and ready to lift next time you hit the gym. Power on…
1. Not engaging your core
A strong core is something we all aspire to, as it's the central powerhouse support system for our body and protects our back from strain and injury.
We're not necessarily talking an iron six-pack here, but a strong core that can be 'locked and loaded' keeps your spine and torso straight and strong – essential for effective and safe squat lifting.
A big mistake when moving into a squat lift is to not engage your core – not only does this give you a weaker upward transition but also adds pressure to the lower back, rounding the spine and putting you at risk of injury.
When working with squat rack weights, you back should be naturally straight with the torso tilting from the hips. Your abdominal muscles should then be tensed and brought into play, providing upward pressure into the lift and preventing your torso from collapsing as you take the weight. Your core will then go into play with the other core muscle groups, from your glutes upwards to carry the lift safely through.
If you feel your core could do with some extra power, work on your abdominal muscles before increasing the weight you lift.
2. Position of the lifting bar
Where you place the bar on your back will make all the difference in your lift, yet many tend to set the position wrong. A common mistake is to place it too high across the shoulders, or at the base of the neck. If you find yourself doing this, stop, re-think and re-set as you'll be putting too much pressure on the neck and upper spine. Having the bar too high can also affect your stability.
As a guide for a safe, deep and balanced squat, setting the barbell up so it is in line with your sternum or the center of your chest is best for most people. The bar in this position gives you space and stability to lock into position before unracking and moving into the lift.
As well as its position, how you hold the bar also counts towards an effective squat lift. Some lifters have the tendency to grip the bar asymmetrically, which will pull it off center. This will have a knock-on effect to your hips and de-stable your stance. Consciously check your hold before you move on to the lift so it is symmetrical and your body set up is tight. Make this second nature and you'll have a strong foundation to a powerful, muscle-building squat.
3. Inflexible ankles
Now, let's look at the ankles. This unassuming joint is central to good squat rack technique, yet it's often overlooked when considering your body position as you move in to lift.
Your humble ankles need to be mobile – that is, with a good range of flexibility and movement – to get max results out of your squat. An inflexible or weak ankle will have a knock-on effect to the other joints working to keep you strong and balanced. This imbalance will affect your overall positioning and can lead to a rounded back, which in squat lifting terms is not a good look. If this is a problem, work on strengthening your ankles to help you take the weight.
While on the subject of the ankle, another problem when it comes to using a squat rack is what's unattractively called 'limp feet'.  This is where your feet are almost a second thought when it comes to your squat rack technique. The absolute opposite should be your goal – think about where you are placing your feet and totally engage them in the action as passive feet are prone to allowing the ankles collapse in and weaken your whole squat lift stance and power chain. Your sneakers may also be adding to the problem so check them out to make sure they fit well and give you the stability needed keep you grounded.
4. Incorrect foot positioning
Ok, we've tackled your passive feet and limp ankles, but could you also be making our squat rack mistake number four and have your foot position all wrong? If you can't quite get low enough with your squat or keep falling off balance, then check out your stance, as it could be letting you down.
If your feet are too near or too far apart, then that could be your problem – but it's a breeze to put right. When at the squat rack your feet should be shoulder width apart and just off parallel (about 15 – 30 degrees) to ensure you can get down and low without twisting or unbalancing your knees. Practice this foot stance every time you step up to the rack and before you know it, it'll be second nature.
5. Allowing your heels to come off the floor
If you find yourself channeling your inner ballet dancer and lift up on to your heels when pushing into the lift, then this is another no-go. It means your technique has not been sufficiently grounded and it's time to go back to the drawing board.
When squat lifting, your heels are a key pressure point to transfer force effectively from the ground, through your body and into the bar to power your lift. Raise your heels and you dilute this force transfer, reduce your floor stability point and potentially cause strain on your knees and lower back. Also known as a ballerina lift, it will set you off kilter for the rest of the move.
Key to keeping you grounded in a squat lift is to work out your center of gravity and focus on using it at all times. When it comes to your feet, it's in the middle of the sole of your foot and slightly towards the heel. It's most definitely not on your twinkle toes!
6. Exaggerated 'knees forward' movement
For a deep, strong squat, your ankles, hips and knees need to work in tandem to safely power up your lift. But you also need stability and over (or under) exaggeration of your position will knock your stance out of line. The outcome? A weak squat lift that could put serious strain on your joints and lower back.
One mistake squat lifters can make is to push the knees far too forward as well as inward – leaving your joints vulnerable, especially under a heavy squat. And while it may initially feel more balanced to a newbie, it is actually destabilizing, particularly in the hips.
An exaggerated knee forward position, with the knees out of line with the feet, can also make it really difficult to keep the whole body tight and get proper depth to your squat. It may be a good idea to work on your hip flexibility with hip abductor exercises to help with any tendency to rotate the knee inwards. Then get your feet and knees in a good position each time you prepare to descend into a squat. And don't worry too much if your knees go slightly over your toes, we're all built differently so let your ankles and knees flex as naturally as possible without pushing them too far.
7. Your squat is not deep enough
Despite what people may say, squatting below the parallel line of your hips and knees is not bad for your joints if done correctly. In fact, a squat below parallel will work to strengthen your knees and legs, increasing the power of the uplift.
Squatting too shallow means you're not getting the most out of the full range of movement in all your leg muscles, making for a weaker lift that could lead to imbalance and potential strain.  To go deep, you need to listen to your body. The squat rack is also your best bud when developing a deeper squat as it will give you stability and reassurance if you need it.
You can also practice your below parallel squat with just your bodyweight in front of the gym mirror, to check you have the line and depth right. For a correct below parallel squat, your hip joint needs to be lower than your knees without any pain or unnatural strain. Working on your depth and hip mobility in this way can really help to create the right habit when you move back to lifting weights at the squat rack.
8. Squatting with too light a weight
You've got the basic squat rack technique down pat and are training regularly but you still haven't seen many results for your efforts. It could be you are squatting with too light a weight for your size. A simple check to see if you are going too lightweight is to try a full calf raise with your normal weight. The pros reckon if you can easily calf raise then you're not squatting enough weight to make the grade.
It may be a confidence thing – the squat rack is there to support you but if upping the weight at the rack puts you off your game, then ask a friend or personal trainer to spot for you while you ramp it up.
Just make sure you don't go weight overload but steadily push up the weight until you feel comfortable. A general rule of thumb is that if you're looking to build muscle size then use a lighter weight but complete more reps, working in the eight to 12 range. And to then increase strength you should be choosing a weight that you can only squat for five or six reps. Variety is always the spice of life, even at the squat rack!
9. Relying on a weightlifting belt
While a weightlifting belt can be your squat rack friend, particularly as you develop your technique, overuse can lead you to become dependent on its support to achieve the squat lifts you want to do.
Key to squat lift success is a strong core and supporting back muscles as well as good movement in your upper and lower back.  Unfortunately, always wearing a weightlifting belt is eventually going to hold you back. The reassuring support it offers will actually hinder your development of the all-important core strength. So, if you're wondering why your lifting progress has slowed or even ground to a halt, then ditch the belt pronto and go back to working on your core.
10. Copying the style of others
Imitation may be the greatest form of flattery, but when it comes to the squat rack, it's a no-no. There's nothing wrong with liking someone else's technique and taking note of how they work, but for squat rack success, you really need to know the basics and then find your own style.
We all have different body shapes, size and alignment as well as our own personal workout goals, which are most likely not the same as your neighbor on the gym rack 'next door'.  A straight-up bodybuilder will have a different body position to a powerlifter, who will work in a separate way to a powerlifter who uses kit, such as wraps or straps.
Nature isn't an even playing field – if we were all the same height and shape, life would be boring – and so once you know your own weightlifting goals, you need to work on your own positioning and alignment to lift safely and effectively. In short, admire the work of your fellow squat rack user for sure, but keep focused on yourself and make the squat rack and your training plan totally work for you.