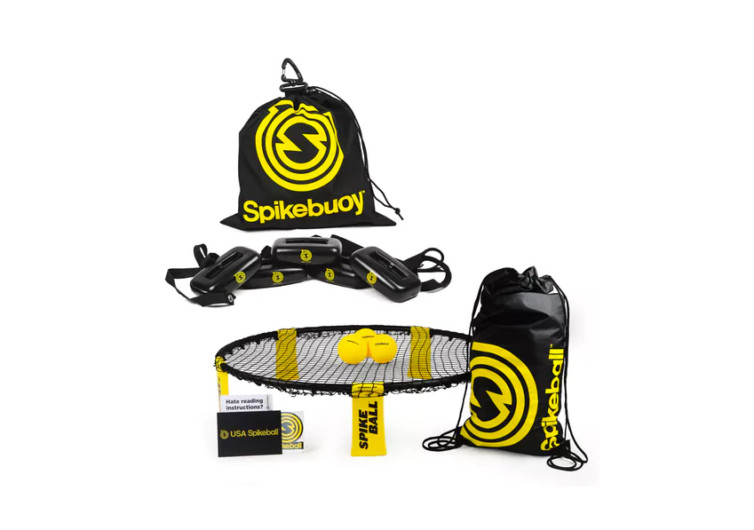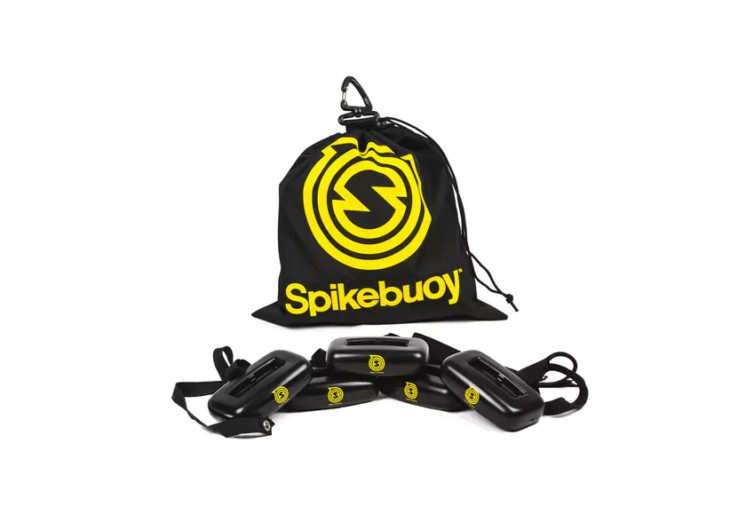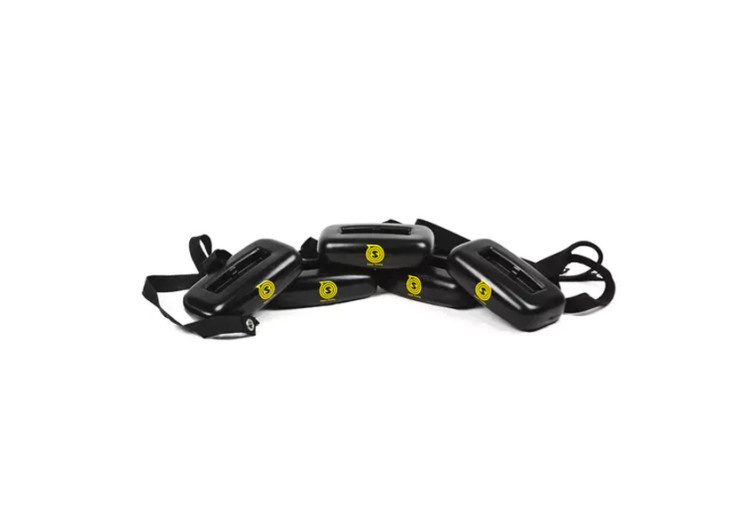 GearHungry may earn a small commission from affiliate links in this article.
Learn more
Spike Ball + Spike Buoy Set
More and more folks are getting addicted to a game of Spike Ball. And with a seriously improved design, the much-loved backyard, beach, or park game has just been made even more fun. The Spike Ball + Spike Buoy Set can now be played both on land and on the water giving you a one-of-a-kind water adventure.
The Spike Ball is a game of volleyball with a wicked twist. Instead of spiking the ball over a net, players have to spike the ball onto a trampoline-based net in a free-for-all melee as to who can get the other team to return and bounce the ball into the net in only three touches. There are no boundaries as a 2 by 2 arrangement can basically position themselves anywhere around the net. You've got a maximum of 3 touches of the ball, with the third touch ending in a bounce on the net; otherwise the other team scores. It's pretty much like volleyball.
With the addition of the Spike Buoy, you now get to play the same game but in your swimming pool or right at the shallower waters of the beach. The feet of the net frame is weighed down by a bag. The frame's feet are buoyant enough to prevent the weighted bag from dragging the Spike Ball net underwater.
This can provide some really serious fun as players will have to work against water resistance. On land playing the Spike Ball may be easy, but on water, your skills and strength will definitely be tested. Up the ante of your game by placing the Spike Buoy in deeper waters and you'd be able to readily separate the adventurers from the wannabes.
The Spike Ball and Buoy Set is all you need to have a really great time be it on land or on water.
You May Also Like: 14 Gifts for Swimmers in 2019
CHECK PRICE ON HUCKBERRY.COM