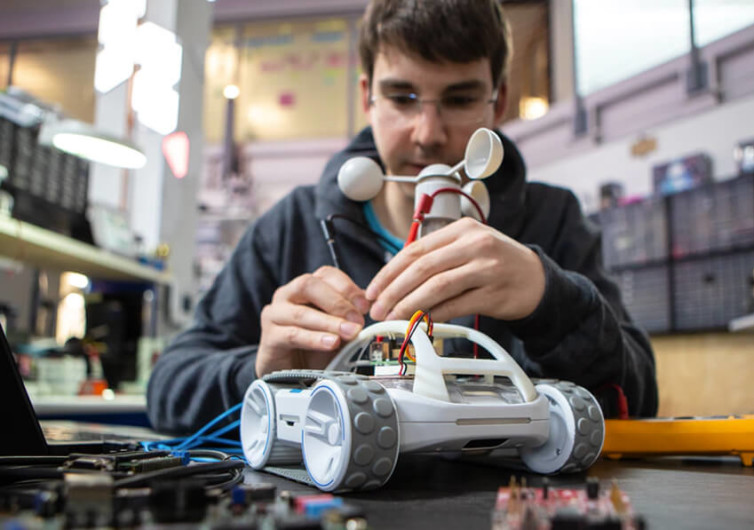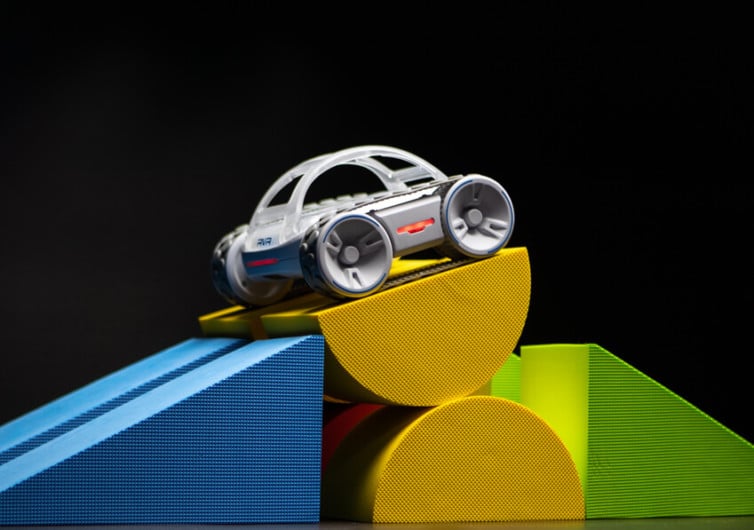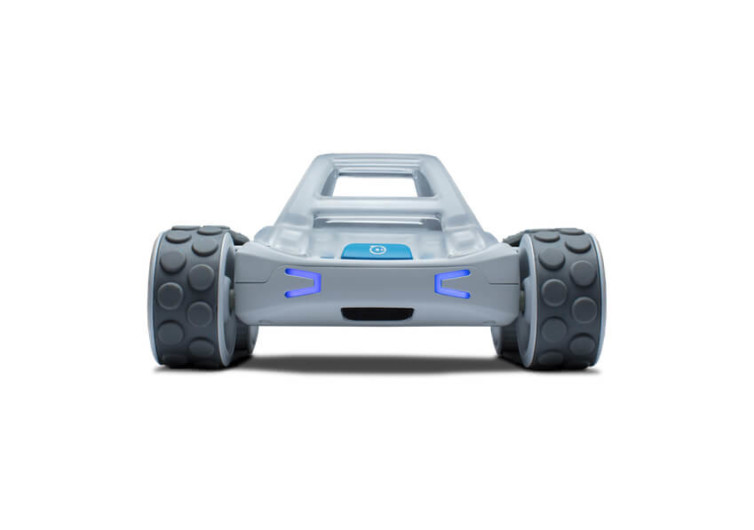 GearHungry may earn a small commission from affiliate links in this article.
Learn more
Sphero RVR
Sphero continues to provide aspiring creators and STEAM students with innovative platforms that inspire. This is a brand that blends conventional robotic toys with cutting-edge digital apps. It aims to provide learning experiences that are fun and entertaining. This is very evident in the brand's latest creation, the RVR. The Sphero RVR is a high-torque, all-terrain robot that is programmable and drivable straight from the box.
The RVR follows the design of a tracked ATV, but with the intelligence of a 21st-century robot. This robot on tracked wheels comes with a diverse array of advanced sensors. It also comes with Sphero's own Edu app. The Sphero RVR looks like a high-end RC ATV with a roll bar in the chassis. This allows it to right itself up should it take a fall.
What is more amazing about the Sphero RVR is its customizability. Its engineers created a robotics platform on which you can attach third-party hardware and manipulate using third-party applications. You can use the BBC micro:bit, the Arduino, or the Raspberry Pi.
The implications of this customizability are immense. Students of robotics will have a platform that they can tweak. The onboard power and the universal expansion port on the RVR allow for unlimited expansion capabilities. Technical hobbyists, hackers, robotics educators, and anyone interested in robotics will have a heyday with the Sphero RVR in their hands.
At the core of the RVR's robotics prowess is its vector-based control system. This includes 9-axis IMU, high-resolution encoders, and Sphero's proprietary algorithm. The system allows seamless maneuvers in difficult scenarios. It allows you to drive the RVR to a specific, predetermined destination.
The Sphero RVR is a gadget that's replete with advanced AI and robotics technologies. It's for the avid tinkerer, creator, and anyone else who wants to program their own little ride.