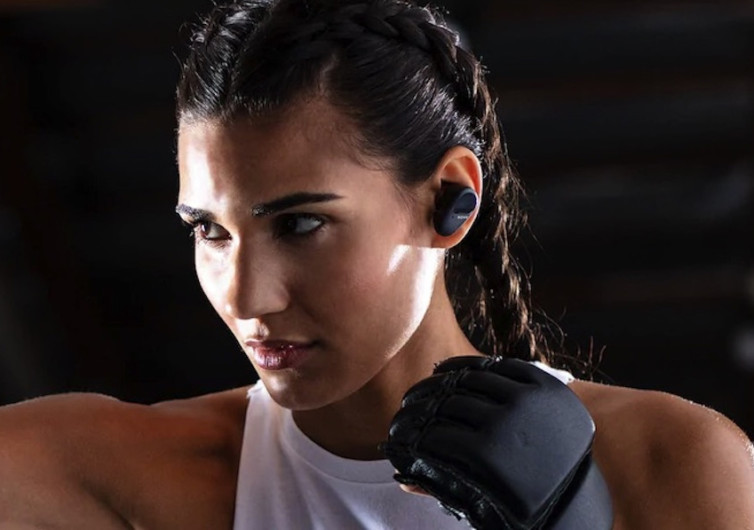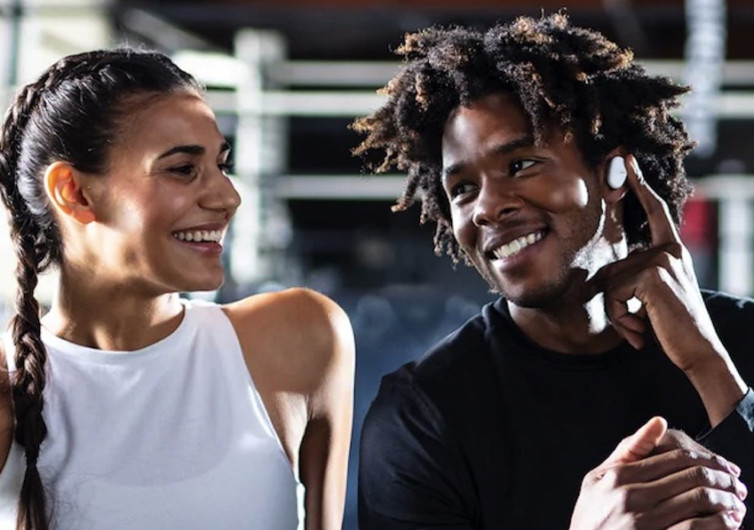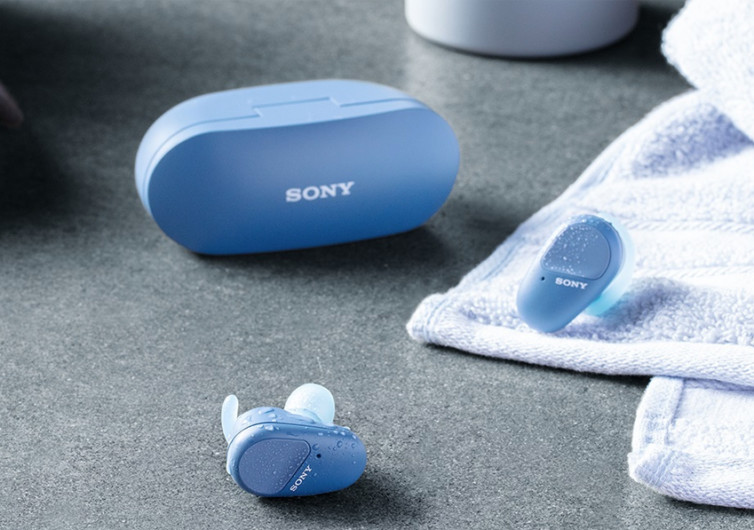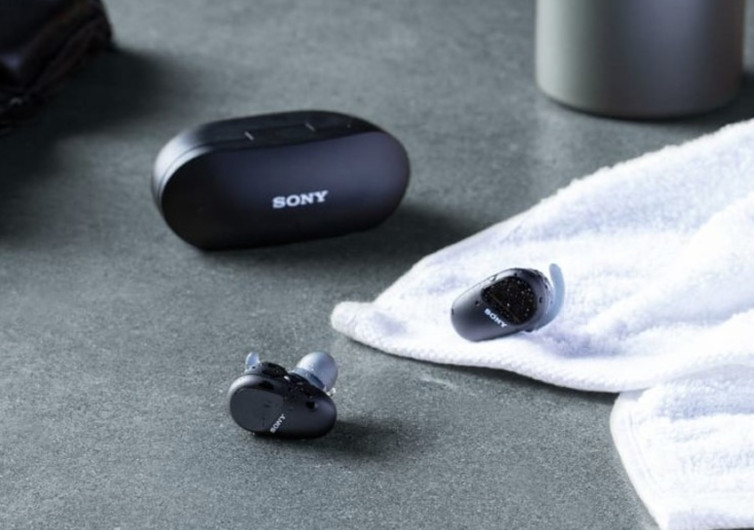 GearHungry may earn a small commission from affiliate links in this article.
Learn more
Sony WF-SP800N Wireless Noise-Canceling Headphones
The Sony WF-SP800N Wireless Noise-Canceling Headphones use Bluetooth transmission, adaptive sound control, and a new optimal fit, which makes them some of the best workout headphones on the market.
These Sony headphones have several innovative features designed to help improve your performance and focus. They are quick-charging and come with nine-hour battery life or 18-hours with their charging case. They are water and dust resistant — you can even rinse them off after a workout for quick cleaning!
Additionally, they fit securely. The cushioned arc supporter and three-dimensional curved design give you snug but comfortable fit. The package comes with two sizes of arc supporters and four sizes of hybrid silicone rubber earbuds so you can customize the fit to your ear. Once you have the perfect fit, you can work out without the fear of the headphones falling out.
Sony has drastically improved the Bluetooth transmission on these headphones. Instead of transmitting sound from one headphone then to the other, the Bluetooth chip transmits sound simultaneously to both headphones. They also feature Google Alexa built-in and work with the voice assistant on your phone.
You can use these headphones in two different modes — ambient and noise canceling. Ambient mode blends the sounds of your environment with your music, allowing you to be more aware of your surroundings. Noise-canceling mode cuts out all of the noise around you and will enable you to focus without any distractions.
These headphones also have adaptive sound control, a feature that adjusts the ambient sound settings to your environment, and connect to Sony's Headphone Connect app to control the bass, treble, and other audio levels. These noise-canceling headphones feature a comfortable design and the newest technological advances — all designed to give you the best sound experience possible.