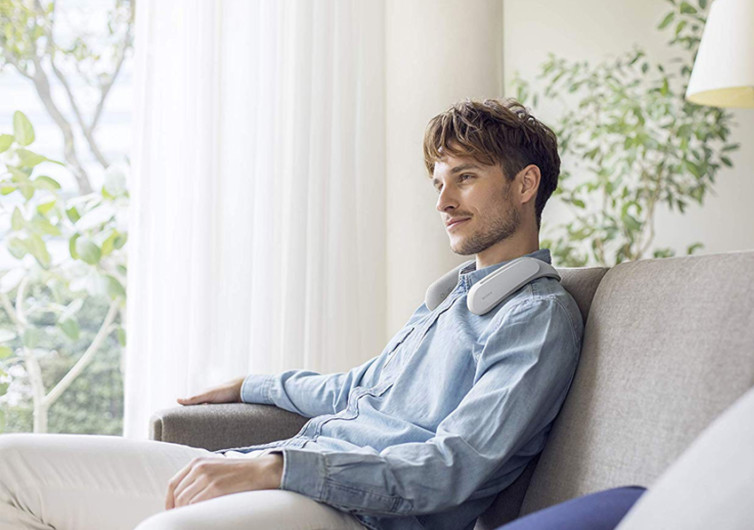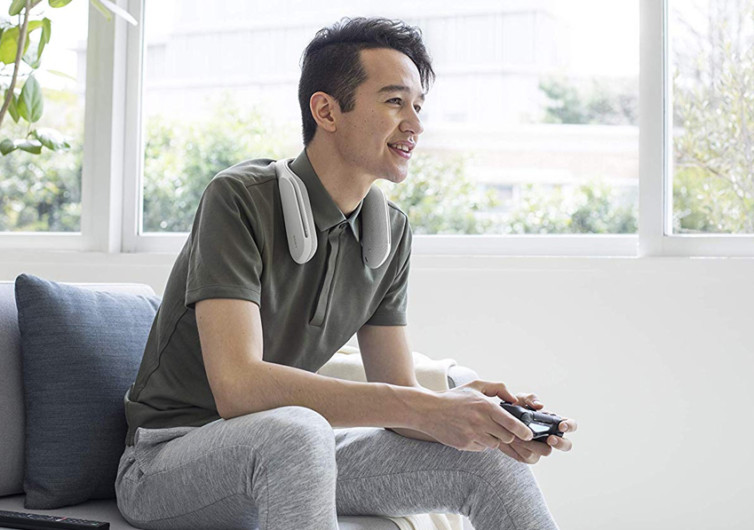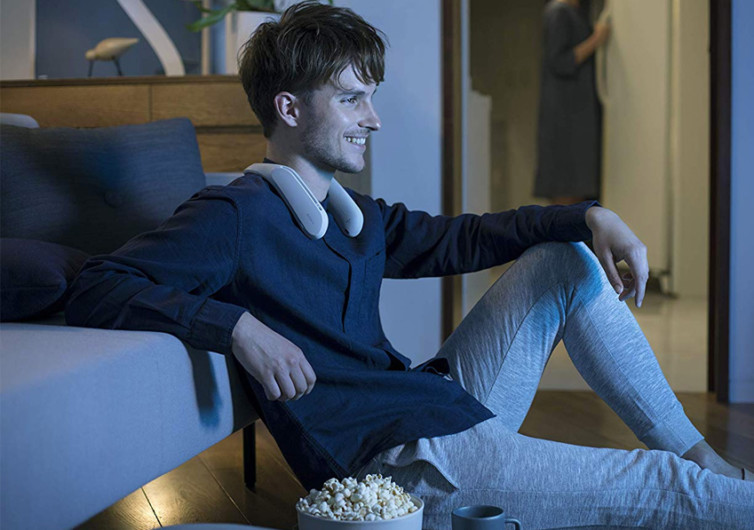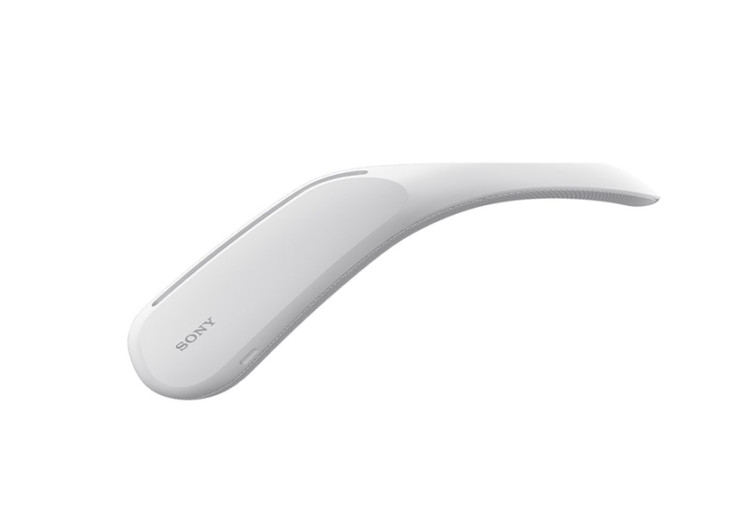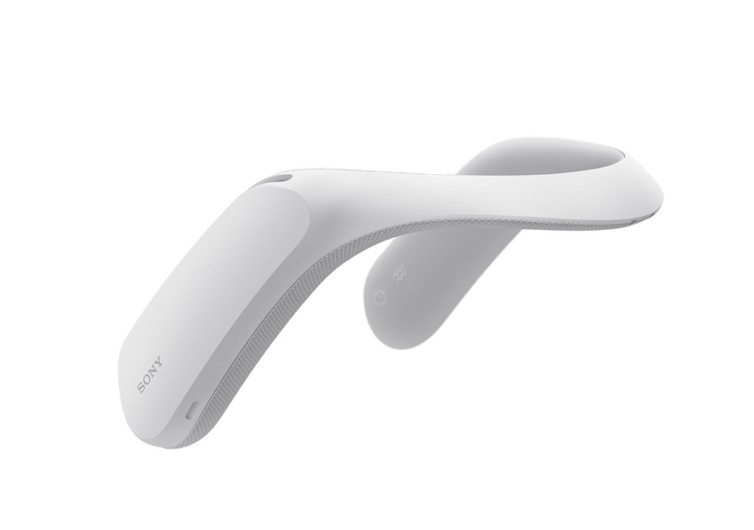 GearHungry may earn a small commission from affiliate links in this article.
Learn more
Sony SRS-WS1 Wearable Neck Speaker
Speakers are an integral part of any home entertainment system. Sony elevates your entertainment experience a lot further with the creation of the Sony Wearable Neck Speaker. It has a neat design and the same robust audio architecture that the Japanese electronics giant is known for.
Weighing only 11.82 ounces, the Sony Wearable Neck Speaker will never cause any strain on the back of your neck. You can sit comfortably on your couch and enjoy whatever film or show you have on your screen. The device connects to a wireless transmitter that channels wonderful audio from your TV. It is like putting a set of high-definition speakers on your shoulders instead of having them near the TV set.
The design lets you experience a different kind of surround sound. Sony's signature digital sound processing further elevates the experience. It features a slopped diffuser. This provides a unique and intense 3D experience. It immerses you in wonderful sounds. There are also lower ducts to limit resonance from the speaker. This keeps the sound quality crisp and clear.
The Sony Wearable Neck Speaker has small-diameter drivers. However, this gadget can still deliver the awesome power of larger drivers. It also features a vibration board. It provides a remarkable high-register playback. Sony also integrated a pair of passive radiator vibration plates. They serve to amplify the bass sounds, allowing you to experience richer and deeper notes. Sony is thoughtful enough to provide the device with three levels of adjustable vibration settings.
Sony continues to push the boundaries of audio innovation. Its Wearable Neck Speaker has everything that you would expect in an audio device with the Sony badge. It is neat, stylish, and provides a unique audio experience. This is one speaker that is perfect for enjoying a Netflix marathon or any other digital entertainment.