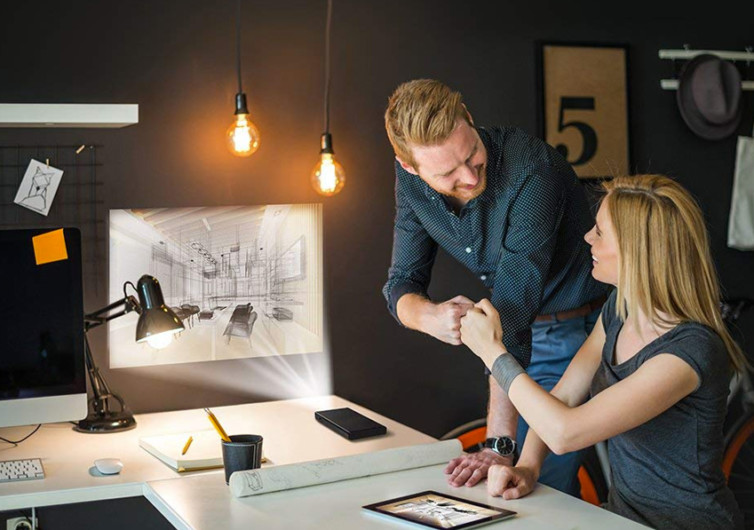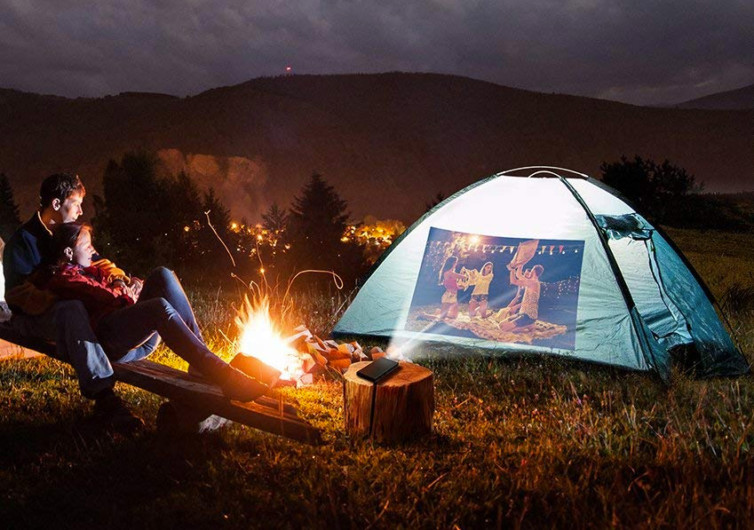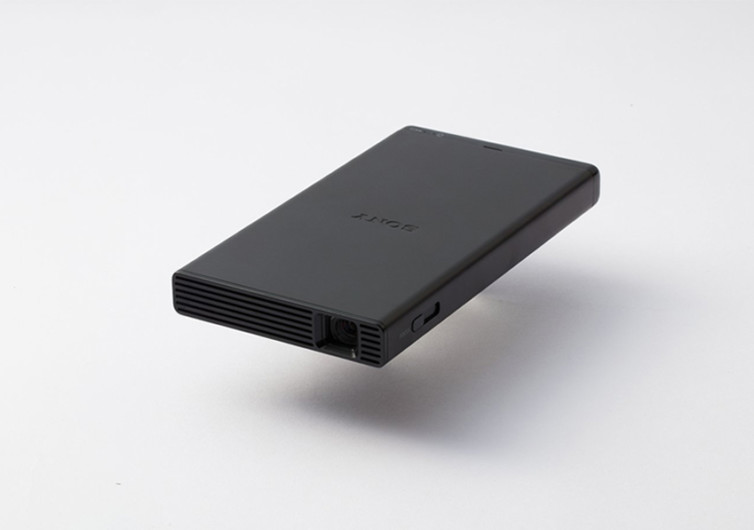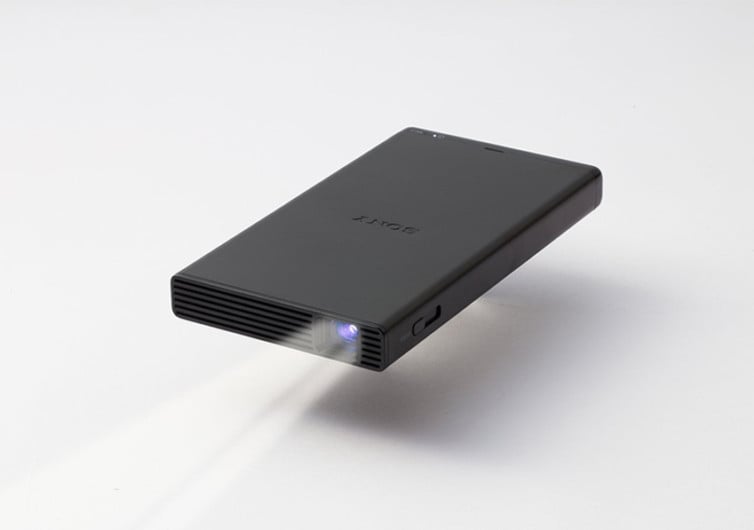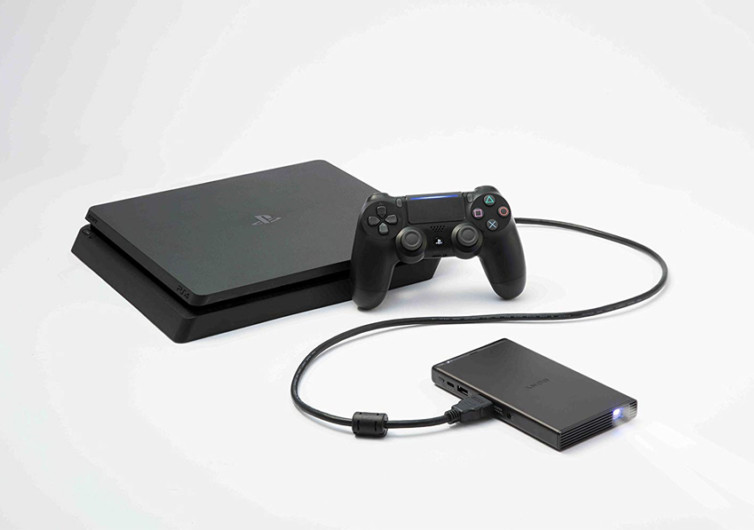 GearHungry may earn a small commission from affiliate links in this article.
Learn more
Sony Mobile Projector
Bigger than a standard-sized external hard disk yet still fully capable of sitting comfortably on your open palms, the Sony Mobile Projector MP-CD1 promises to deliver a whole new way of generating excitement in your presentations or an entirely different way to enjoy the company of friends or anyone else wherever one may be. It's your projector on the go, ever ready whenever you feel like it.
The MP-CD1 comes in at a measly 9.88 ounces and measures 8.5 inches long, 4.5 inches wide, and 2.2 inches thick. It certainly is not the smallest nor the slimmest mobile projector in the world, but the MP-CD1 can surely fit inside your backpack, briefcase, or even purse. You'll never feel like you're not ready to make that all-important business pitch with the MP-CD1 conveniently tucked in your bag. Of course, you can always turn any evening into a spectacular movie night.
Unfortunately, when it comes to connectivity, the MP-CD1 pales in comparison to other Sony mobile mini projector variants that come with a variety of connection options. The MP-CD1 only comes with HDMI. As such, if one wants to enjoy the full benefits of wireless streaming, one has to get an appropriate wireless dongle that can be connected to an HDMI port. It does come with a USB-C port, nonetheless, extending its compatibility with other devices that run on such a technology.
With a dynamic contrast ratio of 5000:1 and brightness levels of 105 ANSI lumens, it truly is a joy to watch one's favorite films projected from this nifty gadget. It can provide you a 40-inch screen at 3.77 feet or a maximum of 120 inches at 11.32 feet.
The MP-CD1 comes with a 5000 mAh battery that can be charged in 3 hours for a full runtime of 2 hours. It lasts long enough to let you finish your presentation, although you'll definitely feel shortchanged if you're going to watch a film that runs more than 120 minutes.
The Sony MP-CD1 Mobile Projector may not be the best, but it surely can do a great job of presenting what you value most in life.