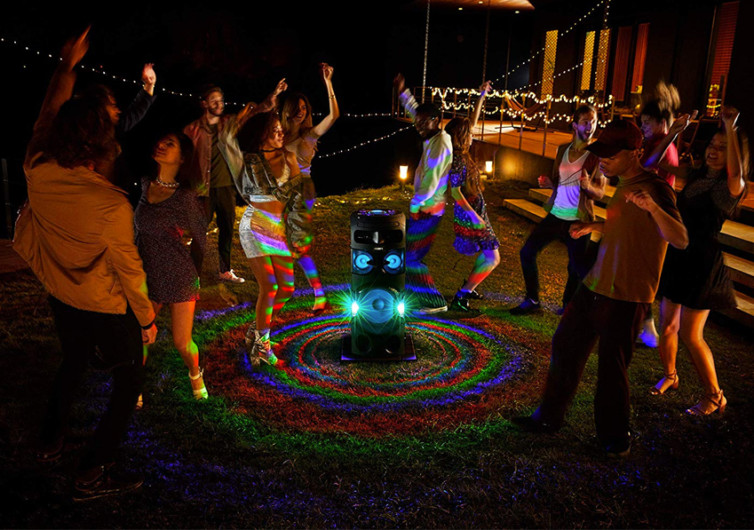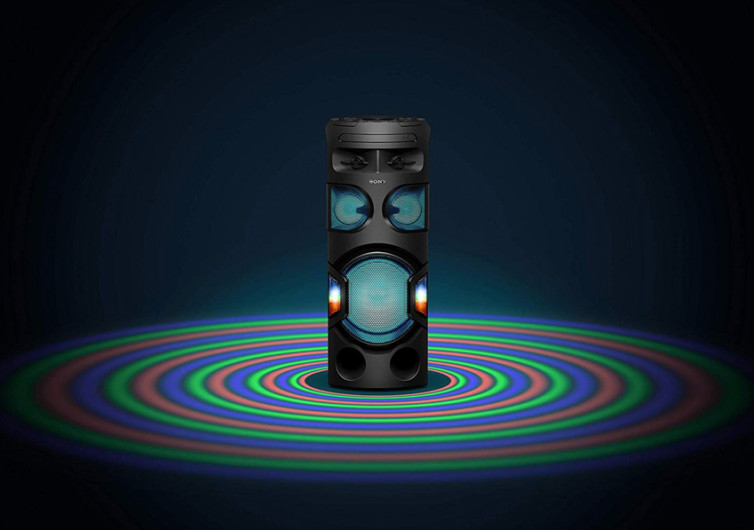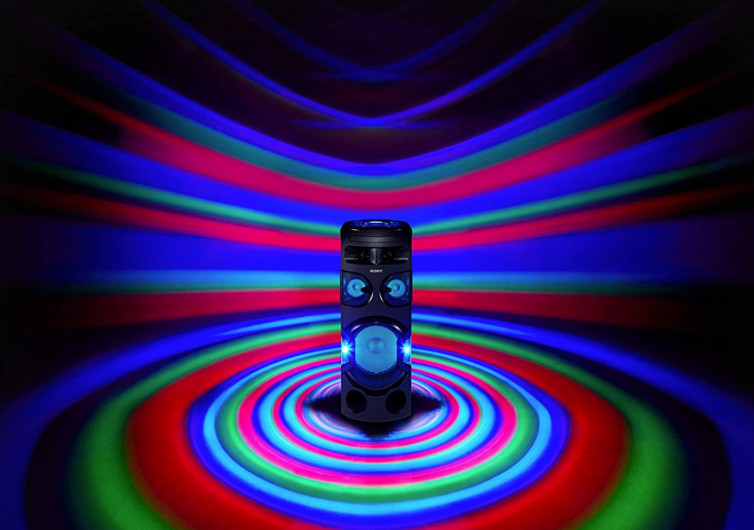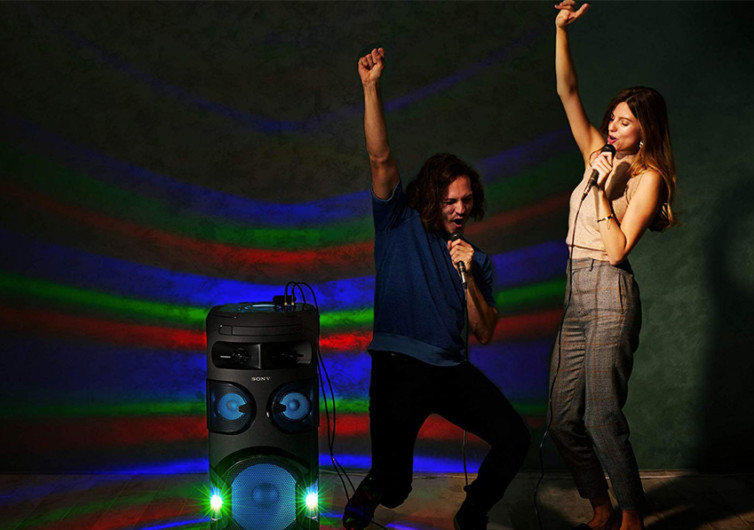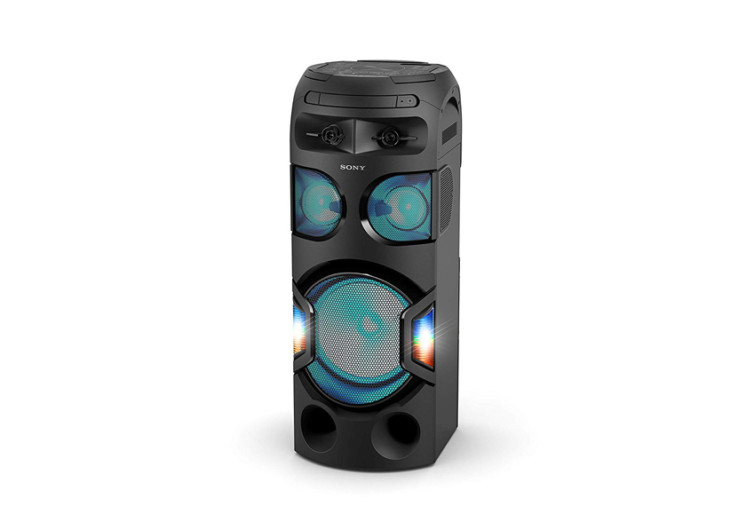 GearHungry may earn a small commission from affiliate links in this article.
Learn more
Sony MHC-V71 Party Speaker
Hosting a party right in your home is now made super-easy with Sony's MHC-V71 High Power Home Audio System. This indoor and outdoor speaker system comes with some of Sony's latest innovations. These features provide you enough resources to create a party like no other.
The V71 comes with the revolutionary LIVE SOUND technology. This acoustic system gives you the chance to channel sound in all directions. There is never going to be an area in your party where the music is fainter than the others. This will make everyone in the party dance to the same rhythm.
There are two sets of speakers that make up the LIVE SOUND technology of the V71. On the lower portion of the speaker are speakers that direct sound throughout the surface of the dance floor. If you're near the device, you might feel the vibrations coming from the V71. In the upper section of the device is a set of angled speakers. These direct sound waves throughout the rest of the dance floor. What you get is a disco experience right in your backyard.
Adding to the party-like performance of the V71 is the 360-degree Party Light technology. This enables you to turn any venue into a nightclub or a music festival. It also comes with DJ effects so you can control the vibe of the party. You can be as outrageous as you want or as subtle as your mom wishes you to be.
You can also liven up the party by connecting the V71 to 50 other home audio systems. The Wireless Party Chain of the V71 synchronizes your music and lighting to give you a party worth remembering.
To say that Sony outdid itself by creating the V71 High Power Home Audio System is an understatement. It proves that the company still has aces up its sleeve.