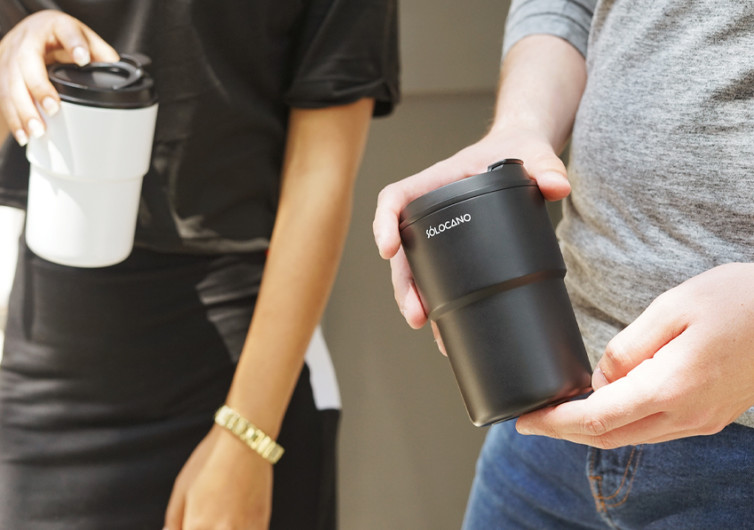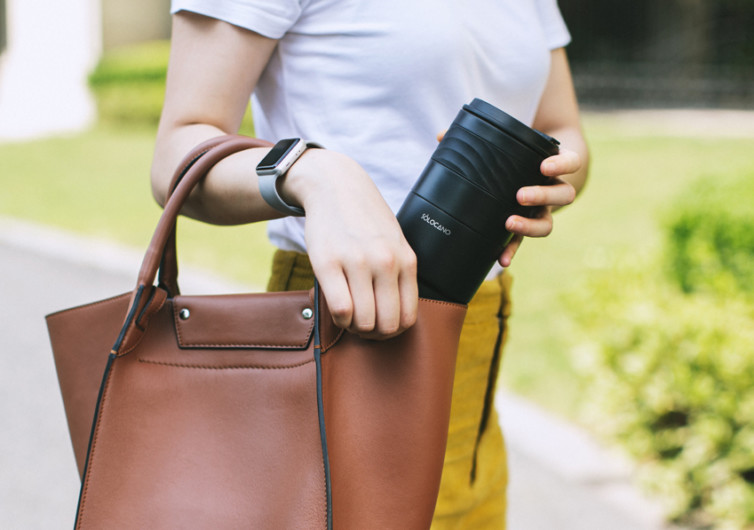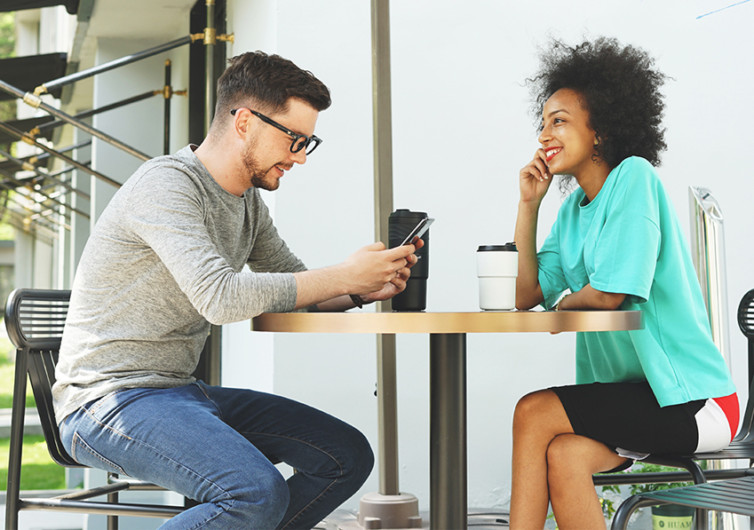 GearHungry may earn a small commission from affiliate links in this article.
Learn more
SoloCano Portable Bean To Cup Coffee Maker
Coffee lovers prefer craft than ready-mix coffee. Thanks to SoloCano's Portable Bean To Cup Coffee Maker, you can now enjoy barista-quality coffee anytime, anywhere. This innovative portable coffee maker saves you time and money.
Product Features
The SoloCano grinder features six coarseness settings that allow users to enjoy six different coffee textures and flavors, ranging from very fine espresso to very coarse cold brew. This kitchen and travel essential also features a dual-layer filter, an automatic grinder with ceramic conical burrs, SAE 316 steel construction, and a vacuum-insulated tumbler. Everything required to transform whole coffee beans into tasty coffee is in this portable device.
Other portable coffee machines use a single-wall filter, which leaves residue and affects the taste of the resulting coffee. Meanwhile, SoloCano has a dual-filter basket, which facilitates consistency in the extraction and completely removes coffee residue. Consistency and precision are critical to the final coffee product. Furthermore, SoloCano's dripping mechanism allows enjoying the coffee aroma.
SoloCano's design is simple, despite its sophisticated functions. It features an automatic-off power button and is hands-free for much of the coffee-producing operation. You can leave it on while you get dressed for work. You don't even need to plug it in since it runs on rechargeable batteries.
The USB port on top allows easy charging, while the indicator lights alert you when the battery is running low. SoloCano uses a 1200-mAh lithium battery that can make up to 12 cups of coffee. The charging time is only 45 minutes.
Spills and leaks are rarely a problem because of its 100-percent leakproof construction. Its interior features a premium grade 316 stainless steel, which is known for its sturdiness and high corrosion resistance, unlike common grade 304 steel. The plastic parts are BPA-free and Phthalate-free.
Cleaning And Maintenance
Stainless steel is easy to clean and maintain. Unlike plastics, it isn't prone to stain, dirt, and corrosion. The SoloCano comes with everything required for use and maintenance.
Automatic grinder
Manual grinder
Travel case
Coffee scoop
Cleaning brush
USB cable
You can conveniently switch to the manual grinder for those who prefer crafting their brew by hand
The travel case organizes, secures, and protects all items for coffee making. The cleaning brush is specific to the SoloCano's, and it effectively removes residue to prevent altering the taste of the coffee.
SoloCano uses the universal rechargeable lithium batteries, so replacement is possible, but the brand doesn't advise the customer to do so.
Benefits
SoloCano provides ultimate convenience for making coffee. Imagine your bulky espresso machine reduced into a handy tumbler. Yet unlike complicated espresso machines, SoloCano is easy to operate. Open the grinder, add a spoonful of beans, and then press a single button to start the grinding process. Lift to open the filter bracket, pour the heated water, and voila you have your premium coffee on-the-go. You have the option to grind manually if that is your preference.
The tumbler keeps the coffee warm for seven hours. Under a test environment, 25-grams of coffee brewed at 203°F (95°C) resulted in an 11.9-ounce cup of coffee that settled at 163°F (73°C). After seven hours, the coffee's temperature was 125°F (52°C). Your caffeine fix is still drinkable at the end of the workday.
This transportable coffee maker not only allows users to enjoy high-quality coffee but also saves money and time. By making your own coffee, instead of purchasing, you can save approximately $689 per year. One cup of SoloCano costs only $0.35 as opposed to the typical $3-per-cup price at a coffee shop.
The double-vacuum insulation works with cold beverages, too. The 16.2-ounce mug is large enough to concoct your favorite version of iced coffee and its related ingredients.
Downsides
If you intend to bring SoloCano to a workplace or a travel destination, you also need to transport raw coffee beans with you. Latte lovers need to bring sugar, milk, and creamer as well. The SoloCano doesn't have the means to carry all the ingredients necessary for more than once a cup of black coffee. All the extras will need a separate way to travel.
Additionally, the bean capacity is 50 grams. If you're sharing SoloCano with a group of friends, you may have to do multiple brews.
Overall, SoloCano Portable Bean-to-Cup Coffeemaker is worthy of consideration for those who binge on coffee. It's a compact, all-in-one, and economical way to enjoy your favorite brew anywhere at any time. You no longer need to find cafes or spend on lattes. You can make your own with a single tap of a button no matter where you are.