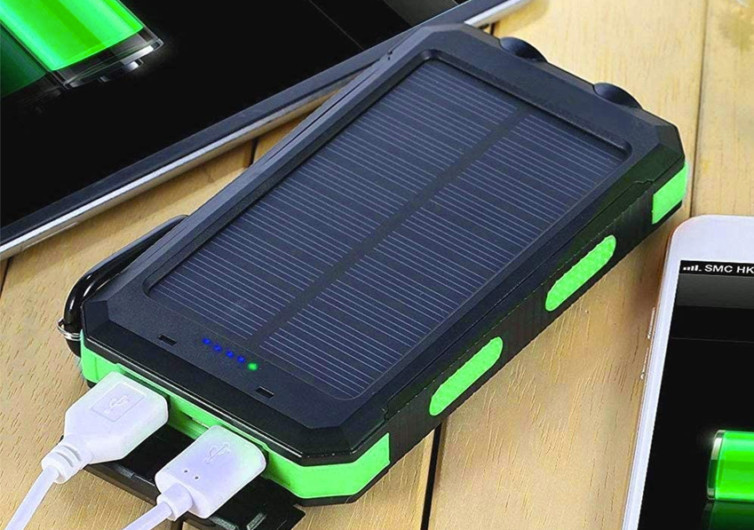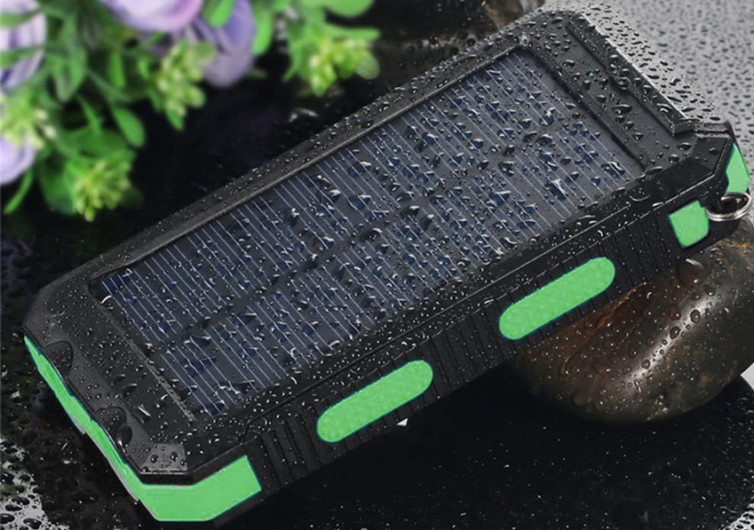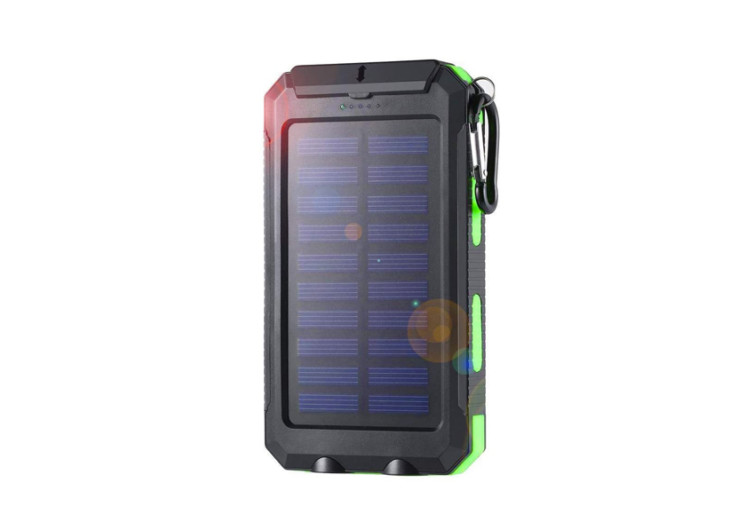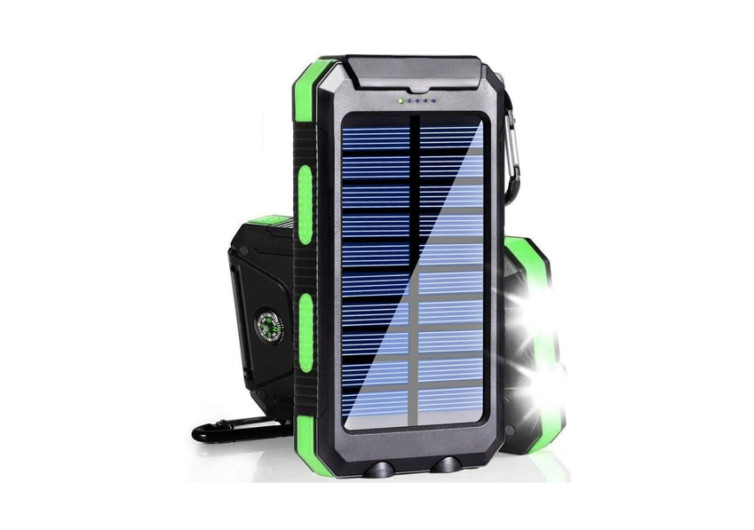 GearHungry may earn a small commission from affiliate links in this article.
Learn more
Solar Power Bank Portable Charger
The Solar Power Bank Portable Charger is a convenient way to provide juice for your smartphones and other similar gadgets. The 20000mAh high-capacity polymer battery of this solar charger includes a portable solar panel which also serves to recharge the battery itself under sunshine.
The battery is made to provide 10 hours of energy. However, a full charge using solar power might take days, actually 3-7 days maximum. The amount of solar power produced will still be based on the amount of sunlight that is present. Thus, if you want to charge your devices in overcast or cloudy conditions, expect that it will take a few days for a complete charge.
In spite of this drawback, this solar portable charger model is still a worthwhile buy. An advantage of this product that is worth mentioning is its construction; the charger is crafted from quality ABS, PC and silicone materials and has a dependable build which assures a long service life. It is also built to tolerate rain, shock and dirt, making it a good charger to take along when hiking, camping or as a part of your emergency kit.
It suits most USB devices too so you can charge your phones, tablets and like units wherever you go. You can charge units either through the USB or solar power. The charger has two USB ports too so you can charge more than one device. Furthermore, the charger features 5 indicator lights so you can supervise the amount of charge left; green light is for charging through solar means while the blue one is for USB charging.
Don't get stranded in the middle of nowhere with a dead phone. Stay safe and keep all methods of communication ready with a portable solar charger. The Solar Power Bank Portable Charger must be your go-to companion for such emergency situations due to its dependable quality and features.