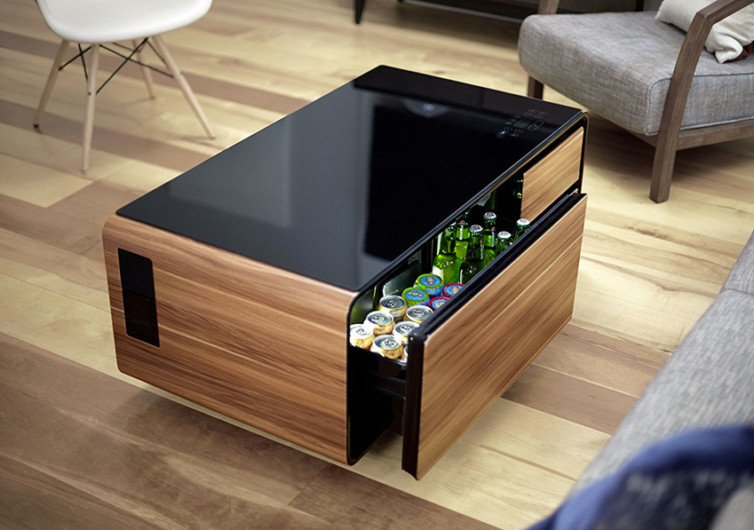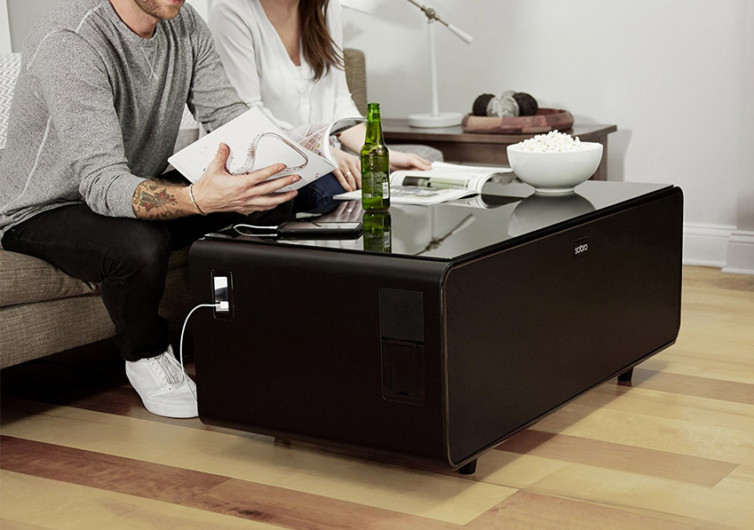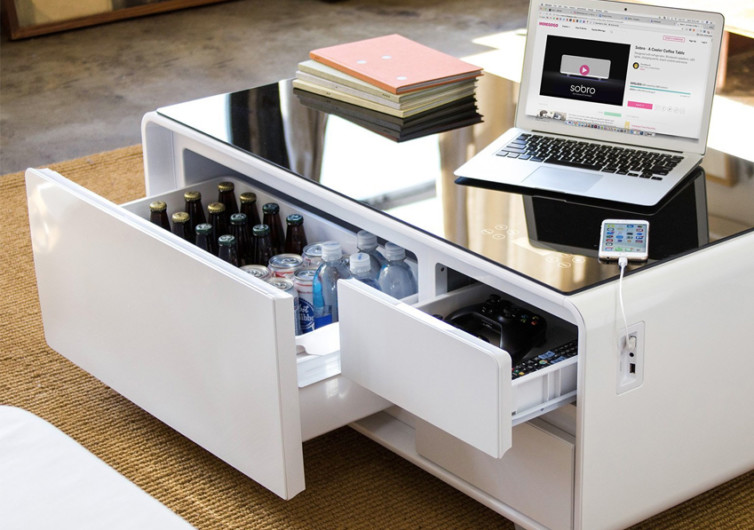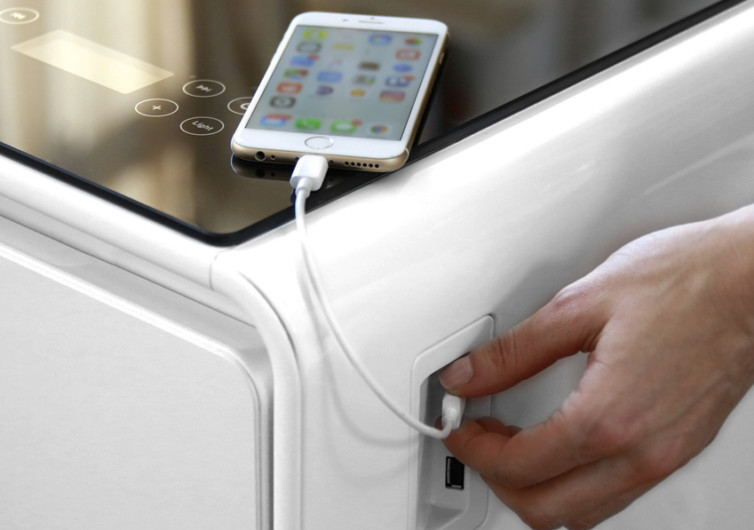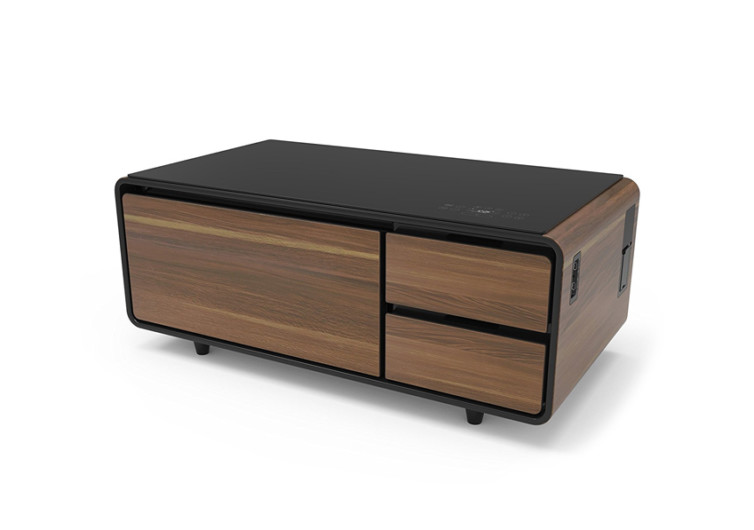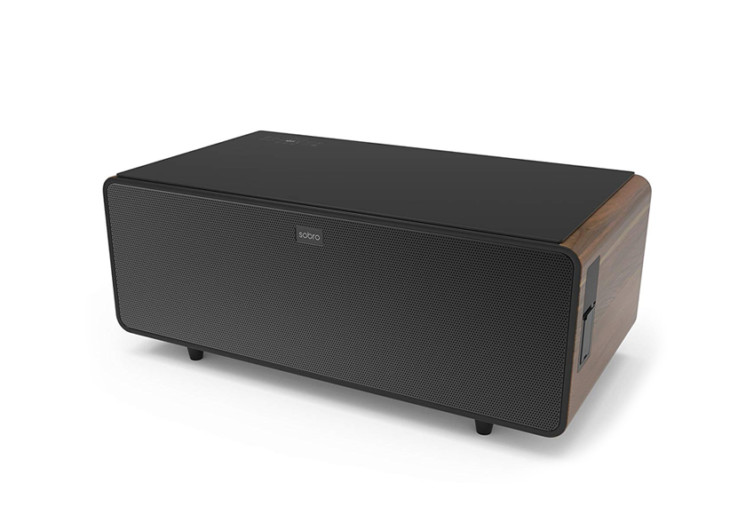 GearHungry may earn a small commission from affiliate links in this article.
Learn more
Sobro Coffee Table
Modern homes are becoming more intelligent with the continued introduction of innovative products and smart home devices that can surely make things a lot easier. Unfortunately, there's one piece of furniture that hasn't been graced with technological wizardry yet. Well, until the Sobro Coffee Table was developed.
The Sobro may look like your average, run-of-the-mill coffee table or center table but it clearly isn't. This is a piece of furniture that may have an unpretentious look, but its design philosophy is anything but.
Integrated into the Sobro is a pair of premium-quality speakers that can literally turn the unassuming coffee table into an ultra-modern speaker for your personal or family entertainment needs. Each speaker delivers booming sound, high-quality trebles, and rich bass to complement the mood LED lights emanating from underneath the Sobro. It's a coffee table that sets the mood in your home.
It's a nifty charging station, too, the Sobro. There are USB charging ports and electrical outlets that can provide the juice to almost every other modern gadget that you may have in your arsenal. And when you're done charging, you can easily roll and stash your power cords into the neat storage compartment of the Sobro.
And then there's the mini-refrigerator that's built into the Sobro. Sure, it doesn't have the capacity to keep your favorite cold cuts, but it sure is a handy solution for keeping several bottles and cans of beer really frosty. It's the perfect system for hanging out with friends. No one will even know that you've got a nifty ref right in the same coffee table you're putting your feet on while watching the TV.
The Sobro doesn't require any apps to be downloaded and installed onto your smartphone just so you can access and manage the different features it contains. Instead, everything comes with touch controls that are made even more elegant by the integration of a tempered glass top. It's tough enough to accommodate your hot cup of coffee without any need for coasters yet sensitive enough to your touch.
Sobro's Coffee Table is the perfect example of marrying 21st-century technology with a timeless classic.