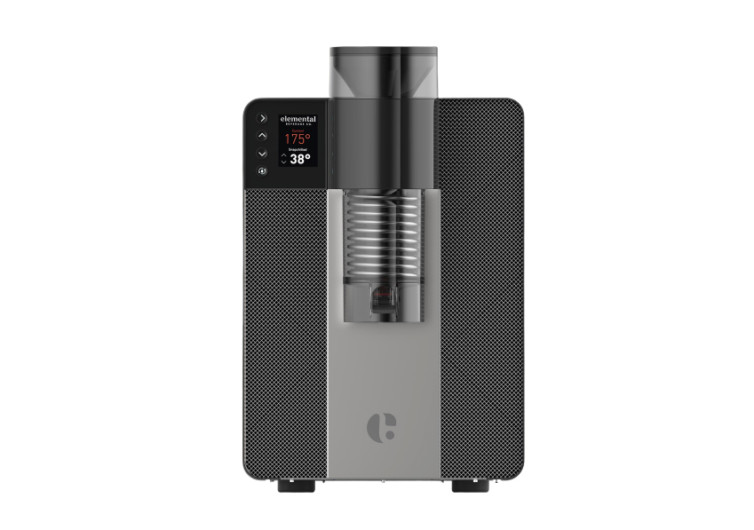 GearHungry may earn a small commission from affiliate links in this article.
Learn more
Snapchiller
The Snapchiller is a nifty device that takes the First Law of Thermodynamics very seriously. It is a sleek device that can transform any hot drink into a cold and refreshing beverage in a matter of minutes. It is the perfect solution for those people who cannot make up their mind between a piping hot coffee and a cold brew. At the very least, the contraption allows anyone to experiment with the different temperatures of their drinks.
This gadget features the patent-pending Snapchill Technology. The system allows for the chilling of fresh and piping hot beverages without worrying about flavor dilution. One does not have to compromise on taste, either. The system makes sure that the flavor profile of your cold drinks will be a lot better than that of the hot beverage. It also removes the hassle of guessing the correct brewing times, amount of icing and length of refrigeration to get the desired results. The system does all of it in under a minute.
One of the reasons why many people prefer cold drinks is that low temperatures can amplify the notes and subtleties of brews that hot beverages cannot provide. What Snapchiller does is that it gives you a much better flavor profile using the same ingredients and recipes that you use for your hot brews.
The Snapchiller comes with very precise temperature controls. This allows for the more effective fine-tuning of the taste and consistency of the drink that you want to turn into a chilly delight. The best part of this device is that you get to enjoy your cold drinks without ever adding any preservatives, ice, or chemicals. There is no need to wait for it to cool, too. It can cool hot beverages at an amazing rate of about 12 ounces a minute. Now, that's fast.
CHECK PRICE ON elementalbeverage.co