Last updated:
05 Jan 2021
10 Best Smart Door Locks (Review) In 2021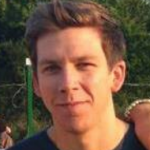 This product guide was written by Jordan Carter
Published
January 23, 2020
The traditional key is so old-school and if you have a smart home, boasting all the latest digital gadgetry, isn't it about time that you switched to a smart lock? Pretty much everything these days can be connected, operated and viewed via the internet. From our household appliances to our lighting, security and heating systems. Up until now, the key and lock hasn't really changed that much and some might argue that if it has served us reliably well for thousands of years, what's the point in changing it? That said, smart technology is flourishing and no area more so that than of aforementioned smart security and with it start locks. They've come one leaps and bounds in terms of design, technology and functionality, with many blending in seamlessly with your home decor and even adding a touch of digital style to your front door. With various input methods and designs to choose from, we've collated our favorites for you right here. So if you're looking to upgrade to a smart home, take a look at today's guide to the best smart door locks on the market.
The Best Smart Door Lock
Features To Look For In Smart Door Locks
Not sure where to even get started picking a new smart door lock? You wouldn't be alone as this is still a relatively young but certainly growing market. It's unlikely that you'll come across one universal smart door lock that's perfect for all doors and environments, especially if you live in an older home that has irregular style fixtures and fittings. However, we've tried to stick to widely compatible systems and have put together a couple of key features we recommend you consider to help you narrow down your search.
Level Of "Smartness"
Don't be fooled by the word "smart" in the product description. It doesn't necessarily follow that the product you're about to buy will be compatible with your smartphone. Many are nothing more than an electronic lock, utilizing an alpha-numeric key code pad for entry as opposed to a traditional key. If you are interested in something that goes a step beyond and integrates with a smartphone app so you can monitor remotely, then what you need is something with Bluetooth.
Are You Looking To Replace Entirely Your Existing Fixtures And Fittings Or Retrofit Them?
If you have a vintage Victorian doorknob on a much loved old door, then you might not necessarily want to replace that with a modern metallic device that looks like you're entering a security zone as opposed to your home. A large proportion of today's best smart door locks don't necessitate the complete removal and replacement of all your existing hardware. Some can be installed inside the house to replace the deadbolt, for example, with an option to open either with your standard key still or the smartphone app.

Integrating With Any Existing Smart Home Hub
If you already have an existing home hub, it's worth checking the compatibility with the smart home system you're considering investing in. While many might support Bluetooth, they're not yet necessarily at the stage where they boast the technology need to connect to your home system.
Alternate Entry - It's always best to have a Plan B! How will you get back into the office if you've lost your phone or forgotten your keypad code? You don't want to get caught loitering on your doorstep. Hanging around like a spare part waiting for your other half to return home from work!
Power Source - What happens when your power source packs in? Does that mean that you will be stuck outside? You might want to consider investing in a system that allows for emergency power to be applied.
Guest Access - An excellent idea if you operate an Air B&B style business from your own, some of the best smart door locks allow you to set up separate spare key codes for guests, which can be deleted when they leave or which you're able to set with time restrictions to limit entry during certain hours.
Types Of Smart Door Locks
Smart locks that can be controlled by a mobile device are one of the most significant innovations in recent years when it comes to home security. Most of today's popular devices are keypad operated, either with a backlit touchscreen or with sturdy and durable buttons, with many still retaining the back-up option to also use with a key.
Smart door locks will mostly be operated by one of the following systems:
Radio Frequency Identification (RFID) - These use a key fob or card for entry and use radio waves from your key card to directly communicate with the lock providing entry
Bluetooth - These type of devices pair with your smartphone's Bluetooth ID to provide keyless, remote unlocking of your door when you approach it
Z-Wave - This type of device opens doors using a mesh network that's made up of several devices that communicate with each other. If you have other smart tech in your home, you can enjoy a strong network using Z-Wave technology.
The best!
Gear, gadgets & stuff for men
Straight to your inbox