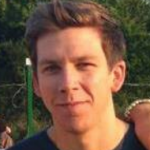 Support us! GearHungry may earn a small commission from affiliate links in this article.
Learn more
Staying Safe On The Slopes
Skiing brings you a sensational feeling of adrenaline rushing through your veins. But, when there's too much adrenaline in the system, people can get carried away. And that means danger!
Even if the slope doesn't seem too dangerous, it doesn't mean that you can't get injured. The worst thing is that accidents can happen to anyone. So, even if you think of yourself as an experienced skiing master, your confidence won't be enough to protect you from injuries if you crash.
But, there's something that can keep you injury-free. Reason must prevail! You mustn't try something that you simply can't do. Otherwise, your effort may end in a disaster. But, sometimes, it's not easy to make a distinction between things that are dangerous and those that are fun, but safe.
Luckily for you, we've decided to help you out. We're now going to give you some pointer that should keep you safe on the slopes. So, let's start with the most obvious one, which is to obey the ski commandments.
1. Obey the Rules of International Ski Federation
The International Ski Federation has established a set of rules and guidelines every ski and snowboard enthusiast needs to adhere to. The most important of those rules relate to the skiing speed, which needs to be adjusted to match the abilities of the skier, as well as the current weather conditions.
Apart from obeying the general rules of the International Ski Federation, you're also advised to follow all the rules and recommendations given by the people in charge of the slope you're planning to hit. Actually, you better pay a lot of attention to what they say. After all, the people who work there know the slope much better than you possibly could.
2. Use Good Ski Poles
Ski poles are a piece of ski gear in charge of keeping you in control on the slopes. With proper poles in your hands, you will be able to control your movement while skiing down the slope, without worrying that they might break. Another reason why you ought to get a quality set of ski poles is that they usually weigh much less than cheaply-made ones. And that means that you won't get muscle soreness after going down a slope, at least not for this particular reason.
3. Get Yourself Good Skis
Together with ski poles, skis are a crucial part of the skiing equipment. Without them, you can't ski, it's as simple as that. And the better skis you get, the easier will be to maneuver down the slope.
4. Use Quality Ski Gloves
You need to get yourself quality ski gloves. They will give you a good grip, thus enabling you to have a better control of the ski poles. On top of that, they will provide cushioning for your hands, thus saving you from problems such as blisters. Finally, good ski gloves will also keep your fingers warm and prevent frostbites.
5. Use a Good Ski Helmet
Your head is the most vulnerable part of your body when you're skiing. Like a soldier going to a battle with a metal helmet on, you also need a helmet when attacking a slope. But, a helmet isn't there just to keep your head safe and prevent serious injuries if you fall. It's also there to keep your head warm in freezing weather.
6. Get Yourself Good Ski Goggles
These days, there are some ski helmets that come with a visor, but we still recommend going with ski goggles. The fact is that they can provide you a better visibility, which can mean a lot for your safety on the slopes.
It's all about the lenses when it comes to choosing the goggles. Our advice is to get a couple of them, which you would use for different weather conditions. When it's cloudy, you would get a better visibility if you used lenses that are gold, green, or amber-colored. But, when it's a sunny day, you need darker lenses, which would allow less light to pass through. We're talking about lens colors like gray or brown.
7. Get Yourself a good Ski Jacket
A good jacket will keep you warm, but will also provide cushioning which can be essential if you crash. Large and thick ski jackets can help prevent serious injuries. Of course, this doesn't mean that you should get the biggest ski jacked available on the market. It needs to be comfy and as lightweight as possible in order to allow you to move easily and have zero problems controlling the skis and the poles.
8. Get Yourself a Good Pair of Ski Pants
Good ski pants will provide you with cushioning and warmth, while not taking a toll on your movement. This way, you will have no problems controlling the skis while sliding down a hill.
9. Wear Proper Ski Boots
Why are ski boots so important? The reason is pretty simple – they're gonna keep your feet warm while you're on the slopes. But, when you're off the slopes, they will ensure you don't slip and fall. And if you can't find a pair of shoes with slip-resistant soles, there's a simple solution. You can just put rubber snow grips over the shoes and you won't have to worry about slipping.
10. Be Aware of Icy Patches
Speaking of slipping, you need to be aware of icy patches on the slopes. They form when the snow compacts, which means that they can be found anywhere. The problem with them is that they are very difficult to handle, even for experienced skiers.
Another problem with icy patches is that they're not very easy to spot. That's why our advice is to look carefully before hitting the slope. You could also ask other skiers to show you dangerous spots.
11. Stay Away From the Slopes If Visibility is Poor
Even with amazing goggles, you won't be able to see much if the weather conditions are bad. If the visibility is bad, not only will you have problems to see where you're going, but you won't be able to notice obstacles and icy patches on time. In turn, this means that there's a real risk that you may end up crashing and injuring yourself. So, better avoid the slopes if you can't see anything in front of you.
12. Warm Up Before Hitting the Slopes
A good advice to avoid injuries on the slopes is to warm-up properly before going down the hill. We're talking about simple calisthenics, which will warm-up your muscles and joints, as well as make the blood run through your veins, thus making you feel focused and alert. The result is that your ability to control the skis is gonna be at a top level.
This is especially important to do if you plan to hit the slopes early in the morning, that is, just after getting up from the bed. You may still feel drowsy from the night's sleep, so you better do some exercises to get yourself in the mood for skiing.
13. Don't Drink When You Ski
Drinking and skinning don't go well together. Actually, they don't go hand in hand at all. Even if you had a glass of mulled wine before going to the slopes, it's best to take a little break first. Alcohol may give you the sense of warmth, but it will slow down your reflexes, thus increasing the risk of an injury.
It's better to leave booze for after having fun on the slopes. Instead, why not go with a cup of tea? It will keep you warm and, if your tea of choice is green or black tea, it will give you a caffeine kick that will keep you energized.
14. Eat a Good Pre-Skiing Meal
You're gonna lose a lot of calories while going down the slope. So, make sure to supply your body with all in needs. You need coffee to keep you awake and focused, whole-grains to provide you a constant supply of energy for several hours straight.
But, you need to make sure not to overeat. With a full stomach, you will feel drowsy and not able to take a full control of your movement down the slope. If you eat too much, going fast downhill might make you feel nauseous. Therefore, the rule of thumb is to eat a light meal at least 45 minutes before going to the slopes.
15. Be Aware of the Others
Remember that you do not own the mountain. You got to share it with others. So, be aware of the skiers ahead of you. There's a rule of etiquette in the skiing community that the downhill skier or the one who's ahead of you always has the advantage.
Another thing to remember is that even if you're an expert skier, it doesn't mean that everyone else is. So, don't assume other skiers will know how to react properly in high-speed situations. In fact, our advice is to always assume the worst. That way, you will be the one in charge, thus able to prevent collisions and keep both yourself and the other skiers safe.
16. Watch Where You're Stopping
Apart from paying attention while skiing, you also need to be aware of where you're stopping in order to avoid any possible injuries. When going down the slope in a group, you may decide to stop at a certain point in order to make sure everyone's alright. The problem is that you can't be 100% sure that the spot you've picked is completely safe.
The solution to this problem is not to relax. You need to stay alert and keep in mind that you're still on the slope. You also need to make sure to take as little space as possible, thus allowing other skiers and snowboarders pass you by easily.
17. Take Advantage of Modern Tech
You may think of skiing as an activity that has nothing to do with the modern technology. Sure, skiing has been around for centuries, but this doesn't mean that you can't take advantage of some 21st-century gadgets.
For example, if you're going down the slopes with a group of friends, you could use a walkie-talkie to stay in touch. This gadget is also a great way to ensure you won't get lost or trapped under snow. Speaking of getting trapped under snow, an avalanche transceiver is a device that will save your life if such a scenario happens.
18. Stay Where You Are Visible
Getting lost is one of the biggest risks that come with skiing on a large mountain. And that brings all sorts of risks. First of all, there's the problem with low temperature. Secondly, you never know what kind of wild animals might be lurking around. And there's also the problem of dangerous terrain. This is why our advice is to always stay within a group, or at least at a distance from which you're visible.
19. Use Sunscreen
Now, you may think that using a sunscreen won't save you from injuries, but we beg to differ. You can easily get sunburnt on a mountain, something not many people are actually aware of. And those who are, sometimes decide to ignore the devastating effect the UV rays have on the human skin. But, there's really no need for that, considering that sunscreen lotions are pretty cheap, plus they smell very nice and feel good on the skin.
20. Don't Forget About Insurance
Accidents happen, it's a fact. Even if you do your utmost, some problem may occur. And when it happens, you will need someone's help. The problem is if you're in a foreign country, that help may cost you quite a lot. So, don't forget to get a travel insurance before your skiing holiday. It can mean the world to you if an accident happens, saving you a bunch of money.
Another good advice is to take some spare cash with you, which you would use only in the case of an emergency.