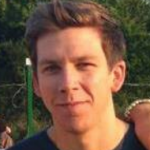 10 Sleep Deprivation Effects
Ever had days where your head feels as if it's stuffed with cotton wool, your eyes sting and your body is on a general go slow? We take the effects of a good night's sleep for granted but know instantly when we've had a bad one. It's means dragging ourselves through a day at work at less than your best. Manageable for one day perhaps two, but after three nights of poor sleep when we don't hit REM even the simplest of tasks are a strain and all the benefits of drinking coffee don't help. Prolonged sleep deprivation, even after as little as 6 days can a catastrophic effect on all aspects of normal living, even to the point of leaving some people incapable of earning a living. The body and the brain can't function without adequate quality sleep and the adverse consequences of sleep deprivation may even surprise you.
Interestingly, the amount of sleep each individual needs at a specific age varies greatly, and that is the reason why you will find older adults to be a bit more resistant to the negative effects of sleep deprivation as compared to young adults and children.
According to the National Sleep Foundation, you should get at least 7-8 hours of sleep if you're 65 or older, whereas teenagers (14 to 17 years) should get at least 8-10 hours of sleep a night. Similarly, preschoolers should get up to 13 hours of sleep and infants are the healthiest when they sleep for 12-15 hours a night.
How Sleep Deprivation Can Affect You?
You will experience so many physical and mental changes that tell you to catch some more Zzzz.  For starters, it affects your attention span and makes it difficult to focus properly on different environmental sensory inputs. With a lack of focus and attention, you will be at an increased risk of engaging in tragic accidents. In fact, so much can go wrong than you might think, and you fail to get things back on track unless you take steps to deal with the "Sleep Debt". Let's find out more about some of the most common effects of sleep deprivation.
1. Effects on the Endocrine System
The endocrine system regulates sleep through hormone production and is brutally affected by poor sleep and sleep deprivation. This, in turn, affects just about every other system in your body. There is such a lot of hormone production going on in the body overnight that a disturbed sleep pattern resulting in less than three hours of good quality sleep interrupts overall production level considerably.
Testosterone, the hormone responsible for growth and development, sufferers particularly. Since this is the hormone for involved in building muscles and repairing tissue especially in growing children and adolescents, the production shortfall resulting from poor sleep produces measurable effects, shorter statues, low muscle density, and poorer cognitive development.
2. Effects on Body Weight
To begin, one effect you may not know about is how sleep deprivation adversely affects your body weight. You have to understand that your sleep is driven by hormones, and when you are sleep deprived, leptin and ghrelin production kicks into overdrive. These are hormones responsible for controlling hunger and appetite, and when your energy is low through lack of sleep, they signal the brain to seek out nutrition. The results are cravings and a sense of never being sated or full since production is not turned off by the sleep-regulating hormone melatonin.
Melatonin is produced in the pineal gland mostly at night and regulates the body's internal clock, hence the vicious cycle of craving and being unsated no matter how much you try to eat when you are suffering sleep deprivation.  Insulin, another hormone whose production is linked to sleep. With no sleep, blood sugars rise unregulated by insulin and over time can be linked to in diabetes.
3. Effects on Mental Capabilities
Anyone who has had less than six hours sleep and ended up with juice in their breakfast cereal knows how a lack of sleep dulls your thinking, reaction times and problem-solving abilities. Concentration spans are shorter and sporadic and the ability to retain even the shortest pieces of information takes mammoth effort, if it happens at all.
Our brains need sleep to function but sleep also in vital for laying down memories particularly those needed for the learning process. Enough sleep will help you learn anything faster. A child who is sleep deprived usually when a new sibling arrives does not learn effectively and it's pretty much the same for an adult.
4. Effects on Alertness
There is a constant internal hormonal battle taking place in people who are sleep deprived. They fluctuate between an overwhelming drowsiness and an alert state than at times is even manic. The sleep hormone and the wakefulness hormones are all trying to achieve an equilibrium that is in tune with the internal body clock and the body's environment.
It's no wonder that people who try to maintain their normal day to day routines are accidents waiting to happen and are major public health hazards when they take to the roads. 1500 roads death per year in the US are directly attributed to sleep deprivation. Sleep deprivation at work is such a commonly cited result of misjudgments and even fatalities that some professions such as truckers, pilots and surgeons now have enforced off-duty hours.
5. Effect on Life Span
Many studies in mice have proved a lack of sleep reduces our lifespan as well as affecting memory and modifying behaviors. It's the same for humans. Those who sleep poorly and do not go through the REM-deep sleep cycle tend to have a shorter lifespan compared to those that do. They also tend to suffer more chronic ailments some of which are life shortening in themselves.
6. Effect on Respiratory System
The respiratory system seems to be adversely affected as the immune system and antibody production is slowed and hampered through poor sleep regulation by the hormones. All pathogens, including fungal infections, bacterial infections such as the common cold, pneumonia, bronchitis, and streptococcus as well as viruses such as a influenza are quick to take hold, more virulent.
7. Effects on Skin
As if it wasn't enough that sleep deprivation affects how you feel and how you work, it affects how you look. After a few poor nights, you get puffy bloodshot eyes with dark circles under them but after months of poor sleep, your whole skin suffers. The skin is the body's biggest organ and after prolonged sleep deprivation, it loses elasticity and sags, leading to lines and wrinkles and general premature aging, and no face moisturizer can stop this process.
You truly start to look how you feel. The hormone cortisol, which is released when the body is under stress from lack of sleep breaks down the collagen fibers that keep skin firm and elastic. It is not reversible but it's where we get the idea of getting our beauty sleep.
8. Effects on Cardiovascular System
Our cardiovascular system also gets negatively affected by sleep deprivation. Lack of sleep increases the risk of heart attack as poor sleeping habits affects the blood sugar level, blood pressure, and inflammation level. It also affects the condition of arteries and veins in the body and impairs the natural repair of blood vessels. Research has shown the direct connection between insomnia and cardiovascular diseases.
9. Effects on the Immune System
Your sleeping habits affect your immune system too. Your body immune system produces cytokines, which help your body in fighting against invading bacteria and viruses and save you from getting sick. It also helps your body in recovering from illnesses.
If your body doesn't get enough sleep, the production of cytokines will reduce significantly making your body more prone to diseases. It will also extend your recovery period after chronic illnesses. Lack of sleep also leads to lethargic and lazy feelings and keeps you away from exercising and workouts.
10. Effects on Sex Drive
Sleep disturbance also influences the sexual drive in both men and women. Lack of sleep causes mood swings and makes you emotionally disturbed which in turn reduces your urge for sex. People suffering from insomnia often report low sexual drive which affects their relationship and intimate life. The human body releases lesser amount of testosterone hormone during night hours if your body is not getting enough sleep.
Sleep Debt
Your body has to sleep debt if you are not taking a sufficient amount of sleep each night. For instance, if you are taking only 5 hours of sleep per night instead of recommended 8 hours then you have a sleep debt of 3 hours. This debt keeps on increasing with continuous lack of sleep and your body becomes sleep deprived. You can pay back this debt by resuming your normal sleep pattern and increasing an extra hour until you start feeling fresh again in the morning. This will improve your morning routine and help you feel better, too.
The Causes and Management
Teenagers are more likely to experience the negative effects of sleep deprivation because of the "intentional sleep deprivation", as going to bed late consistently, waking up early, and frequent nighttime arousals can make you deal with a sleep debt. Other than this, many medical problems, such as obstructive sleep apnea, depression, hormone imbalances, and many chronic illnesses may also be the reason why you're not getting an adequate amount of sleep regularly.
In most cases, you can manage sleep deprivation by making some changes to your lifestyle. Simple steps will help payback that accumulated sleep debt and bring you back to normal. The first thing is to develop a habit of going to bed when you're tired and do your best to create and maintain a routine for sleep and wake-up times. If you spend hours awake in bed, there are many tricks to help you fall asleep at night. Also, don't eat a couple of hours before bedtime because it can make you feel uncomfortable later, and depending on what you eat, it may also lead to an energy crash making you feel awake.
Interestingly, you can also pay attention to your diet to improve your chances of having a good night's sleep. For instance, you can eat almonds or have a small portion of fatty fish or turkey before bed. Protein and vitamin-D content of these foods will help stimulate the production of sleep hormone, melatonin, and improve your chances of going to sleep. You can also have some tart cherry juice from your home juicer or chamomile tea to reduce depression and sleep better. Although there are many benefits of drinking green tea, you should avoid it before going to bed because it contains caffeine.
What's more, you should consider hydrating yourself and drink more water throughout the day. If you don't get enough sleep, you're already tired and dehydration is going to make matters worse. Be sure to eat complex carbs for breakfast to have a slow yet steady dose of energy.
An Interesting Tip to Help
While having a sleep schedule and making lifestyle changes will help, there is one more thing you can do to help you sleep better, that is, activate your parasympathetic mode! Most people are not aware of the fact that the autonomic nervous system has two parts – sympathetic and parasympathetic. You find yourself stuck in the sympathetic mode when you're chronically stressed, but not doing anything to break free and enter the parasympathetic mode would lead to insomnia and several health complications.
You can try ways to trigger the parasympathetic mode, which in turn will promote deeper relaxation and improve sleep quality. Here is what you can do:
Tap the back of your neck to activate the parasympathetic mode. It is simple. Just keep your fingers together and flatten your hands completely, and then pat the back of your neck using the fingers and palm of your hand. Be sure to move up and down a few times to get better results.
Learn to stimulate the vagus nerve. It is the nerve that maintains a connection between your brain and your digestive tract. Once stimulated, it makes it easier to send your body into the parasympathetic mode. To stimulate it, you can always resort to deep breathing. Meditation, yoga, and massage will also help.
Conclusion
Not getting enough sleep every night because of family obligations, partying, or a deeper health issue can hurt you in more ways you can imagine. Finding and correcting the underlying cause will improve your chances of putting up a fight against insomnia and relieving sleep deprivation. Home management will go a long way in helping you pay off that sleep debt you've accumulated, but if you still find it difficult to sleep, go talk to your doctor to rule out the possibility of having any underlying medical conditions.