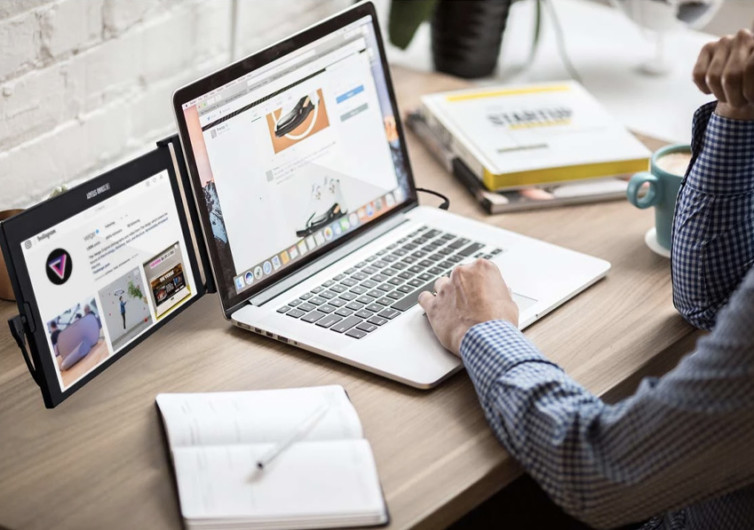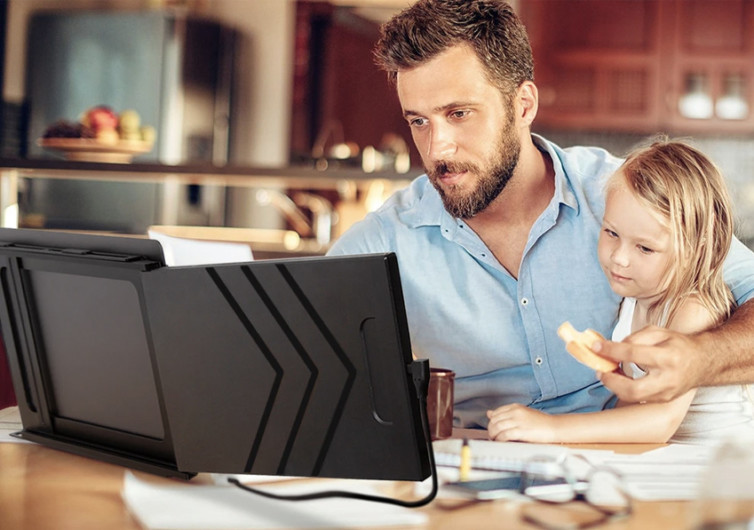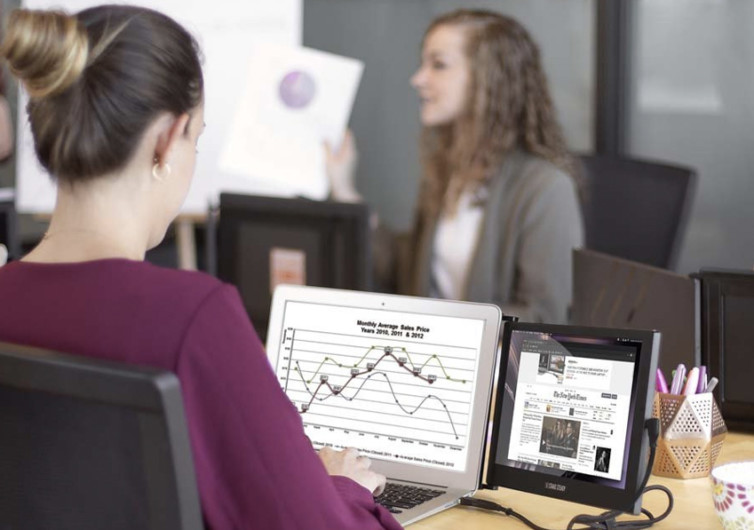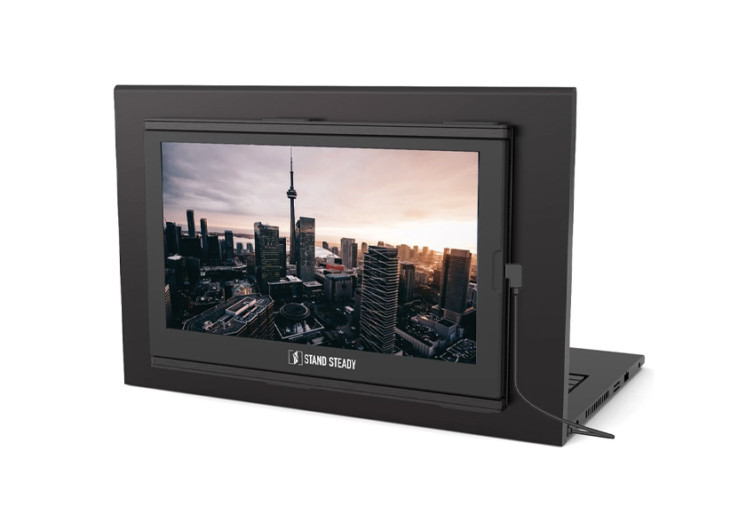 GearHungry may earn a small commission from affiliate links in this article.
Learn more
SideTrak Slide Portable Monitor – Double Up
Let's face it, with the massive amount of people working from home right now. There are a lot of people scrambling to make their computer setup more workable. Most people with a desk job are working off of their laptop in various locations around the house. However, that tiny little screen doesn't offer enough real estate for genuinely productive work. A growing segment of the consumer technology market is portable monitors, which is a convenient way to double your screen size wherever you sit.
SideTrak, a company that wants you to "love your workday," has created a sleek little portable monitor to accompany your laptop. The Slide Portable Monitor is a 12.7-inch companion to your computer that promises to help you double your output for $300. Can it deliver?
Ergonomics
SideTrak says that the Slide Portable Monitor is ideal for computers ranging from 13 to 17.5-inches in size. So, if you're running something smaller than 13-inches (MacBook Air, Razer Blade Stealth, etc.), this might not be the solution for you. Installation of the screen appears to be relatively simple, utilizing double-sided tape to affix the screen's anchor to the back of your computer.
Once you affix the system to your machine, the second screen slides out on an articulating arm and offers a few different viewing options. Slid straight out, the screen nearly doubles the horizontal workspace. Pull the screen out a little farther, and then you can pivot it towards you, making a V out of your screen layout. Finally, you can flip it backward and put a screen on the opposite side of your laptop if you need to entertain someone on the other side of your screen.
Operation
Before ordering this second screen, if your employer supplies your computer, you'll want to contact IT to ensure they'll allow you to install the driver. If there are no objections, the setup looks fairly simple from a software perspective. Once you've connected the screen via a USB-C port, you download and install the driver. This setup is compatible with Windows, macOS, and Chromebook, which covers the entire laptop segment.
Conclusion
It's hard to argue that having a little more room to work is a bad thing. Looking at your mail and a spreadsheet at the same time can really save you some headache from switching back and forth. At $300, this isn't a cheap solution, and many reviewers took issue with the way the screen articulates and its brightness. However, the multiple ways it articulates and the convenience of its connection are a strong selling point.
CHECK PRICE ON SIDETRAK.COM