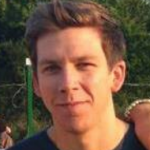 Shoe Types For Men
You can tell a lot about a man by the shoes he wears. They say something about his interests, and how he sees himself within the world. Shoes are important when making a first impression; for example, when going for interviews, the first thing that potential employers look at is your shoes, and this is relevant across all types of interactions. You might think that shoes are often neglected, forgotten about and merely acting as a buffer between your socks and the cold, hard ground, but in fact, they are a representation of you, whether you realize it or not. Women often get criticized for their obsession with shoes, but men should also take care as to what shoes they have on their rack. To give you an idea of the essential shoes for guys, here are 10 types of shoes every man should own.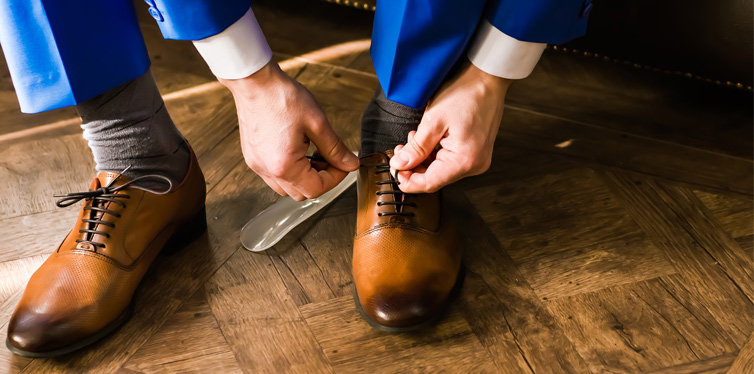 1. Everyday Dress Shoes
The essential shoes for guys. Dress shoes are smart, stylish and acceptable at all sorts of occasions. From your high school prom to your first interview and, eventually, the office life (until you break free and soar into your passion), a pair of dress shoes is crucial to making you look and feel the part, like you belong where you are, and like you are a serious, mature person ready to succeed.
For those who work in an office environment, these shoes need to be sturdy enough to last a long time. We get that it is tempting to purchase any old pair of shoes because they 'are only for the office', but these poor quality shoes will soon fall apart and, over time, you will end up spending more money on them. Take the plunge now and purchase an above average pair of everyday dress shoes, your wallet and feet will thank you.
What Occasion?
Interviews, the office, important events for less-than-well-known relatives
Combine Them With – Everyday office wear: shirt, tie, sweater, work pants, dress socks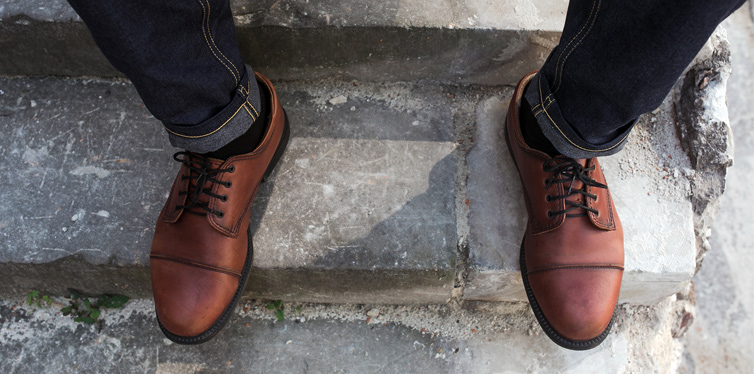 2. Special Occasion Dress Shoes
A special occasion pair of dress shoes is an often overlooked type of shoe for men. You might think that one pair of dress shoes will fulfill all of your formal needs, but you might soon find that you can't, and sometimes don't want to, wear the same shoes for both the office and more important occasions.
These shoes will be brought out only a few times per year. This will help them retain their shine (as well as you making sure you use a quality shoe shine kit to polish them after every wear) and will last longer than your ordinary pair of office shoes and will show other people that you have really made an effort.
What Occasion?
Weddings, Funerals, Formal Dinners, basically any time you are expected to dress to impress.
Combine Them With – Your best suit, your best (probably rented) tuxedo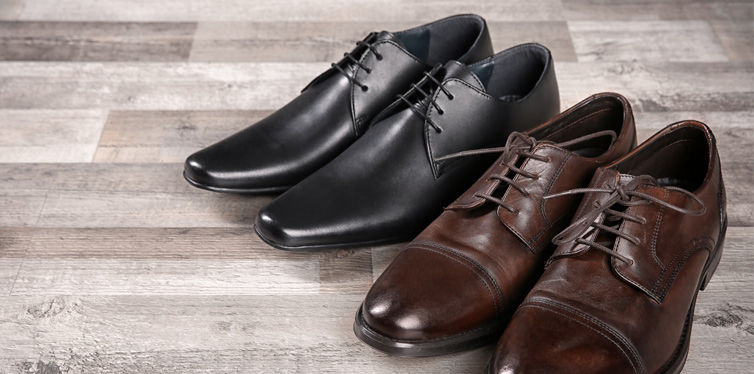 3. Winter Boots
Even if you live in the warmest climate known to man, you never know when you might need winter boots to help you get through the frigid seasons elsewhere in the world. Winter boots are a useful pair of shoes to have for when the weather gets unbearably cold and you need to protect your feet from the outside chill.
Typically, these are waterproof boots to keep out any melted snow and sludge that you walk through and will be fur-lined on the inside to keep your toes nice and toasty (and we really had to resist the urge to say toes-ty there), which makes them perfect for braving the cold, even when you don't want to.
If you love to go on ski vacations, having winter or ski boots will help your feet recover after a day on the slopes and are ideal to any apres ski activities that you want to participate in without worrying about ruining your favorite shoes and losing a toe in the process.
What Occasion?
Snow days, cold climates, sudden unseasonal blizzards, chilling out on the balcony of your chalet after a successful day on the slopes.
Combine Them With – Snow pants, thick ski coats, hats, scarves, gloves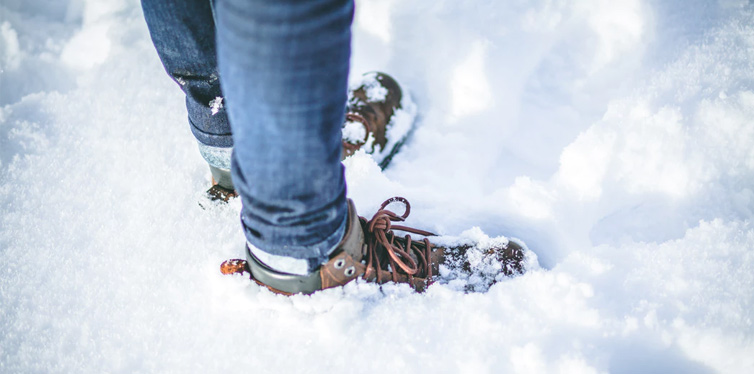 4. Gym Shoes
Gym shoes are essential for any man concerned about his physical health. They are designed to keep your feet comfortable during runs on the treadmill or around the neighbourhood by ensuring that they are breathable and not get bogged down by that nasty workout sweat and will make the workout much more bearable.
Investing in a decent pair of shoes for exercise will help you look forward to your workout and make it much more effective. The type of shoe and the quality of its design will aid in keeping your feet secure and in excellent shape without causing blisters.
Of course, gym shoes is quite the broad term, you should also consider investing in an activity shoe. This is a shoe that you wear when doing exercise of any kind and can be rock climbing shoes, weightlifting shoes, or water shoes for those who love to get their exercise at the same time they get their adrenaline pumping in activities like white water rafting and kayaking.
What Occasion?
Hitting the gym in the first months of the new year, hitting the gym in later months if you've managed to maintain the habit, weight lifting, running, going kayaking or doing other water sports
Combine Them With – Your gym gear, swimming trunks, your wetsuit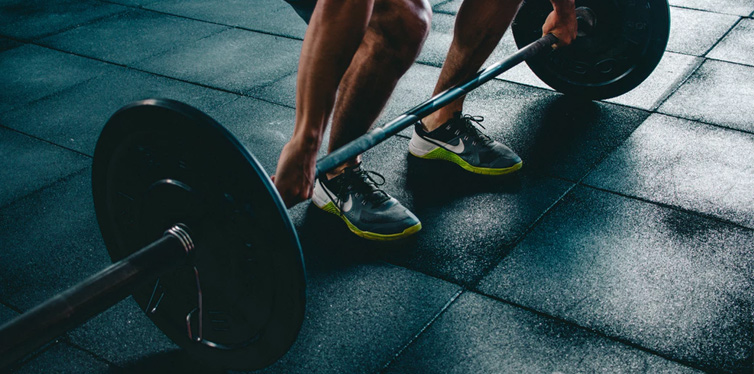 5. Boots
Boots are a great alternative for dress shoes if you want to mix up your outfit every once in a while. They can offer a different type of look to the boring style of dress shoes and, in the warmer months, will be much more comfortable on your feet.
Types such as Chelsea boots or chukka boots can also be combined with casual wear and a nice watch such as jeans or chinos if you want to dress up for an event without feeling necessarily overdressed. You might even find that the boots feel so good that you'll wear them more than you ever would have imagined.
What Occasion?
The Beatles impersonation day at work, weddings, a more casual formal affairs
Combine Them With – Your best and second best suit, skinny fit jeans, chinos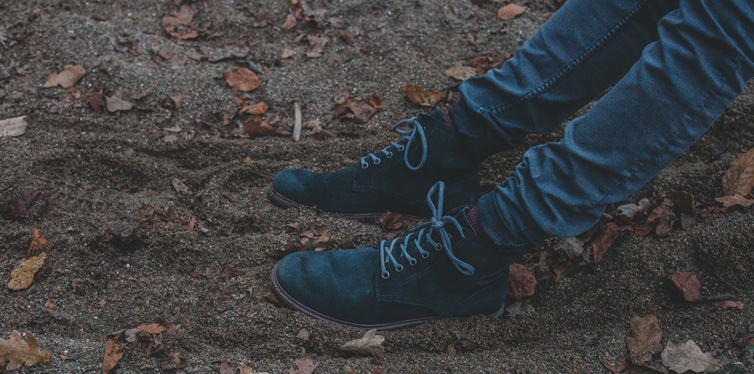 6. Hiking Shoes
Getting out into the wilderness is a great way of staying in shape and taking in the fresh air while also seeing the great wide world around you. If this is something that interests you, then investing in a pair of hiking shoes is a must.
Not any old shoes 'for hiking' will do though, you need to invest in the best hiking shoes to guarantee that your hiking experience will be an enjoyable one and prevent blisters, any aches or pains once you pull your hiking socks off after a long day on the trail.
Additionally, you can also look into walking shoes which can act much like hiking boots but are more suited to casual walks across fields and up smaller hills as opposed to long treks throughout national parks.
What Occasion?
Hiking, walking up large hills when you want to look like an experienced outdoorsman
Combine Them With – Your hiking pants, hiking shorts, hiking socks, hiking backpack… you get the idea.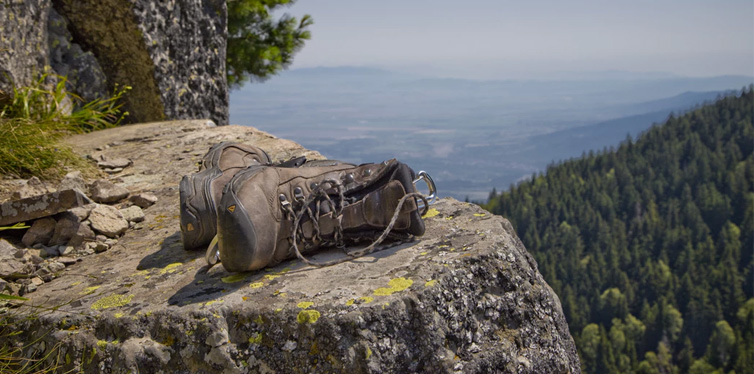 7. Flip Flops / Sandals
Flip flops or sandals, whichever style you prefer are the go-to shoe for any guy on vacation in hotter climates. While at home you might not be caught dead wearing flip flops anywhere other than the beach, a summer vacation has completely different rules, and you won't think twice about wearing them to the store or when going out to dinner.
A pair of flip-flops are the kind of purchase that only need to make once or twice in your life. No one cares what kind of flip flops you have, so there's no need to worry about mixing and matching with the right outfit. They are a symbol of the relaxed nature that a beach vacation brings and are perfectly for slipping on or kicking off when you feel like going for a dip.
For our readers with European ancestry (particularly British or German) do not follow in the footsteps of your father, your father's father, or any of your ancestors by combining them with bright white sports socks.
What Occasion?
Relaxing around the yard on a hot summer's day, at the beach, when you have given up on life (usually combined with sweatpants and unwashed hair).
Combine Them With – Any kind of shorts, sunglasses, a cold beer or faded blue jeans and a t-shirt if that's your style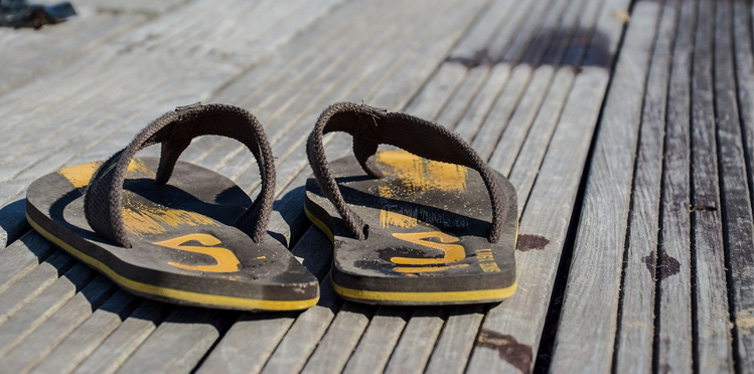 8. Boat Shoes
Boat shoes might be more closely associated with preppy rich kids who still call their fathers 'Daddy', but as shoe styles go, they are massively versatile and are a must for any guy's shoe collection. Even if you have never been on or near a boat in your life, a pair of boat shoes are still a great purchase to add to your shoe rack.
Boat shoes offer something a little different than your average pair of shoes and bridge the gap between formal and casual so you can wear them if you are not sure how to dress. They can be worn with or without socks, depending on the occasion and are breathable enough not to make your feet too hot in warmer climates.
What Occasion?
When you are on a boat, when you are not on a boat, but maybe are at the marina, when you are at a party by the sea and wearing pastel colored polo shirts, sweaters draped around your shoulders and neutral-coloured shorts.
Combine Them With – Smart casual attire, (sometimes) socks, a boat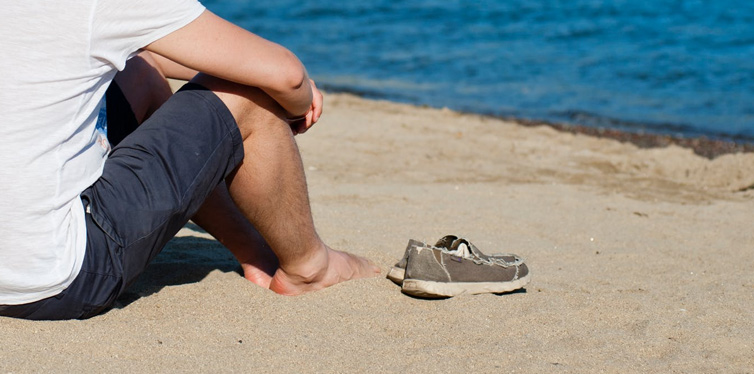 9. Sneakers
Sneakers, trainers, kicks, keds, whatever you want to call them are an integral part of any guy's wardrobe. Sneakers such as Vans shoes or Converse shoes are the type of shoe that was your style as a teenager and will more than likely remain part of your wardrobe throughout your life.
For this reason, classic sneakers are must have mens shoes for occasions when you don't need to dress up all fancy and are ideal for casual events like house parties or going to the bar. More importantly, their function is that of everyday wear. While some might seem sportier than others, they act as a shoe that can be worn anytime, anywhere, and are versatile enough to be rocked with almost any outfit.
What Occasion?
Running to the store, going to gigs, at the bar, at the club, when you are wearing faded jeans, your favorite hoodie and a band t-shirt (bonus points if they are obscure)
Combine Them With – Everyday wear, jeans, v-neck t-shirts, sweatpants, shorts. The possibilities are endless.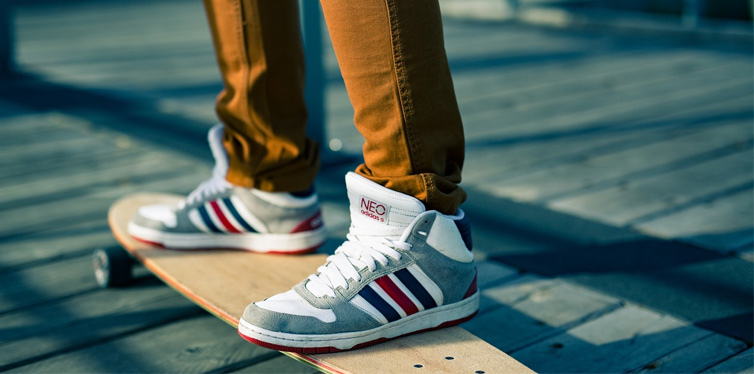 10. Slippers
Are slippers really considered a shoe? For the sake of this list, we will say that they are and are an important type of shoe that every man should own. Slippers are the ideal partner to those lazy weekend mornings where you can forget about the hell of the working week and just relax at your breakfast table with your coffee, eggs and the newspaper.
They are great to wear around the house during colder months and some types can even be smart enough to get away wearing them to the store.
What Occasion?
When you have just woken up in the morning, fetching the newspaper from the end of the drive, entertaining relatives in your own home over Christmas, Thanksgiving or Easter
Combine Them With – Pajamas, sweatpants, whatever you wear at home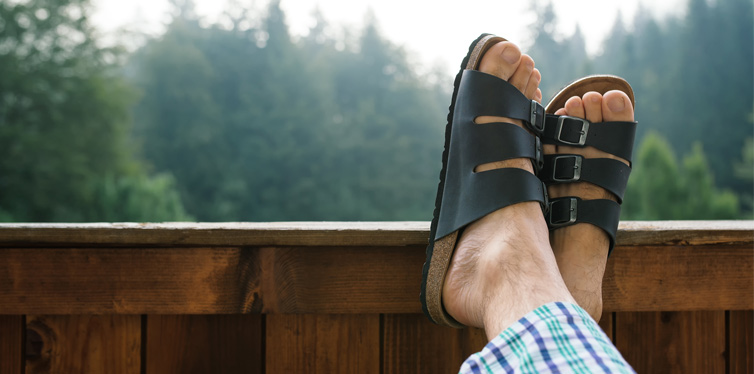 Putting the Boot In
These are the essential mens shoes that should be considered for all guys serious about having the right shoe for any occasion. We're not advocating you to go out and buy every type of shoe we've listed right away, but keeping these possibilities in mind will help you transform your wardrobe without doing much at all.
If you need mens shoes advice, then your local shoe store will be able to give you all of the information you need about what shoes work best with which outfits, and how you can switch your wardrobe up to get the most out of your clothes and your shoes.
Shoes are so much more than just something to wear on your feet. They not only complement but complete your outfit. If you want to feel like you are prepared for any and all occasions, you might want to consider investing in more shoes.
Sources:
3 Little Details Interviewers Always Notice – The Muse
A Look at 11 Pairs of Classic Shoes Every Man Should Own – Parisian Gentleman
11 Shoes Every Man Should Own – The Idle Man