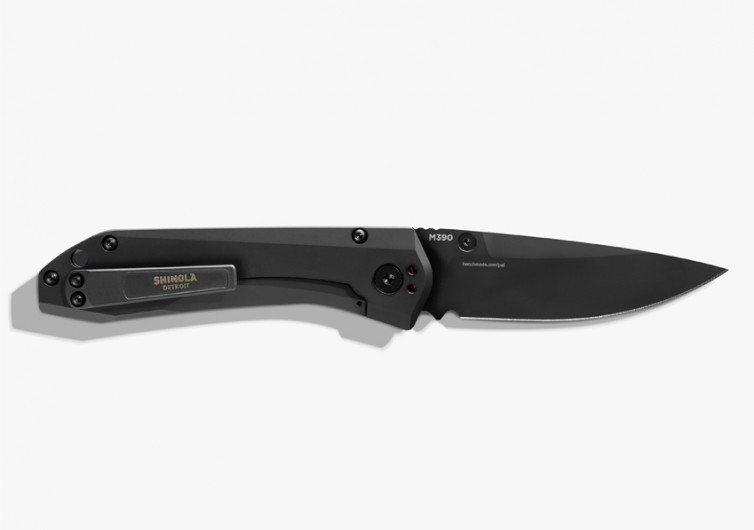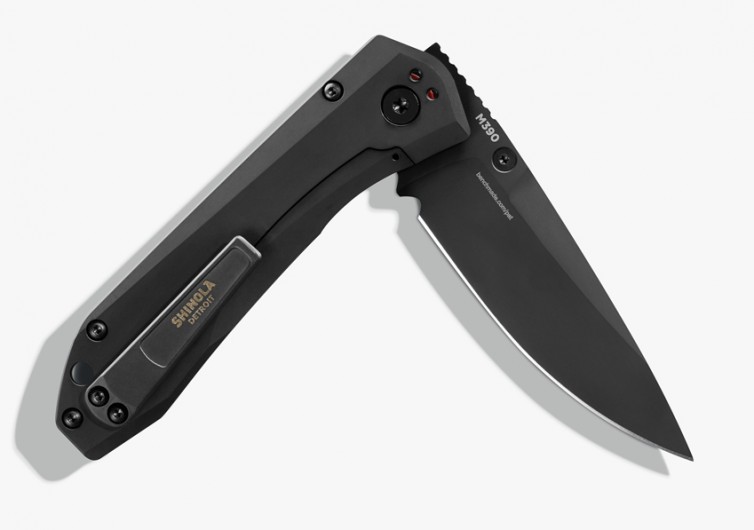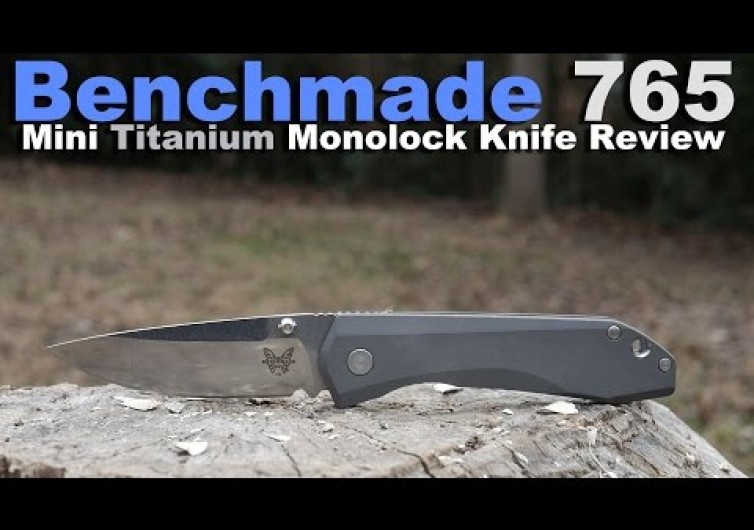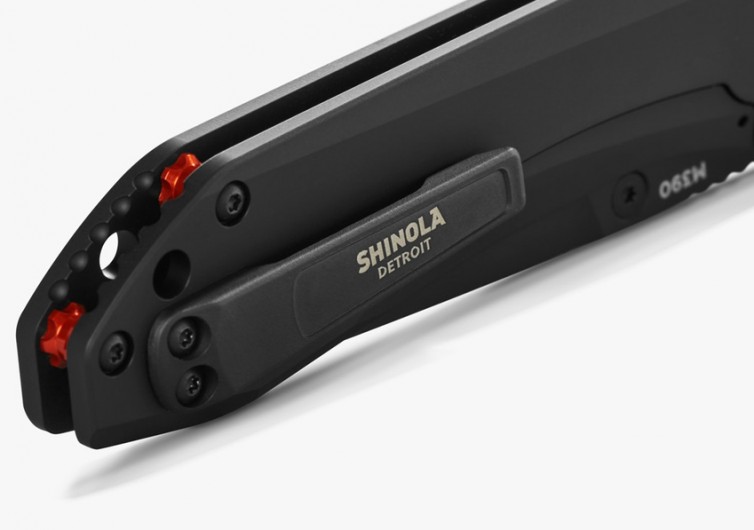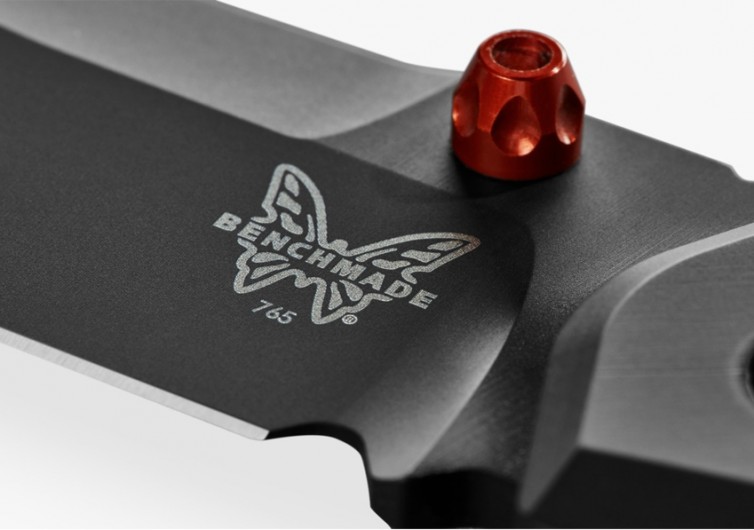 Shinola x Benchmade Titanium 765 Pocket Knife
Without William Gregor and to a lesser extent Martin Heinrich Klaproth, Shinola's second collaboration with Benchmade wouldn't have been possible. If you don't know the aforementioned men, you don't know your sixteenth century metallurgy. Here's a hint, atomic number 22. Shinola started with Benchmade's 765 Mini Ti Monolock Titanium pocket knife and upgraded the sh*t (no pun intended) out of it. The base Ti of the stock knife gives way to an exclusive colorway in a black diamond-like carbon coating with extreme abrasion resistance.
Maintaining the slim 765 design, the super strong, corrosion resistance knife features orange anodized spacers and thumb stud. Its drop point M390 steel blade is discreetly labeled Shinola and has the Shinola Detroit logo on the reversible clip and their signature lightning bolt on the butt of the knife. With a blade length of 3.24-inches and closed length of 4.22-inches, and weighing in at a touch over 3 ounces, this opener's bearing washers make the action crisp, clean and all Benchmade.