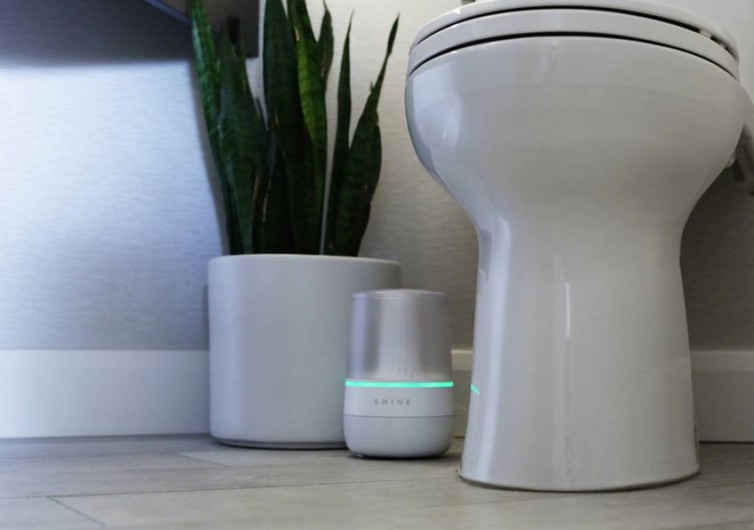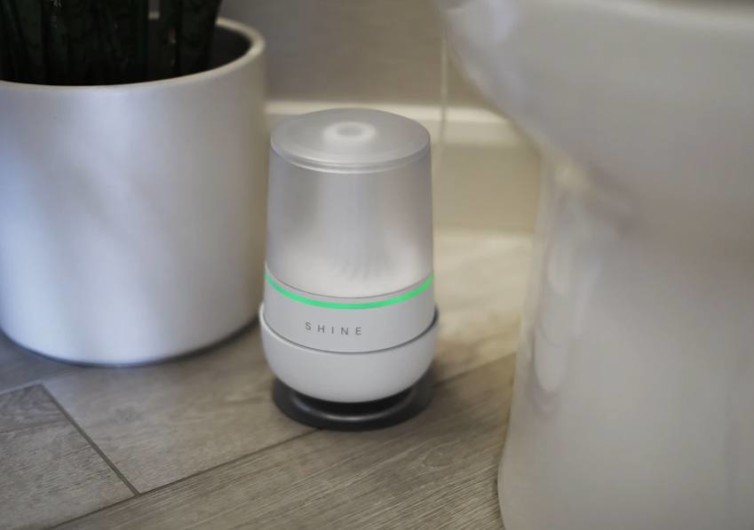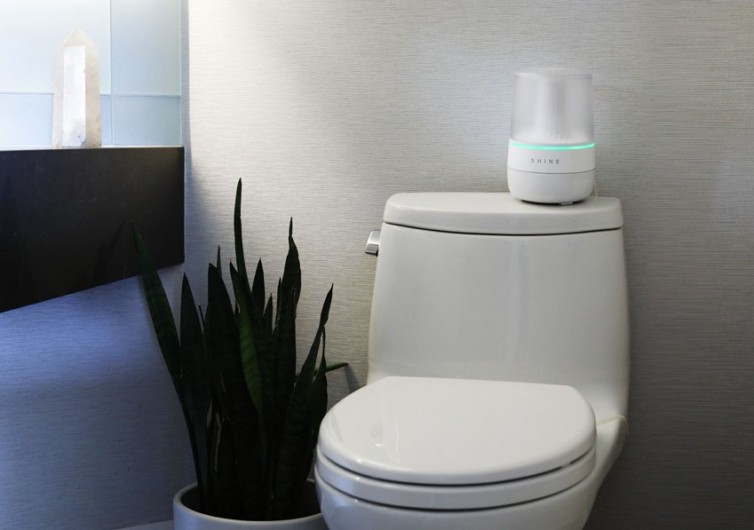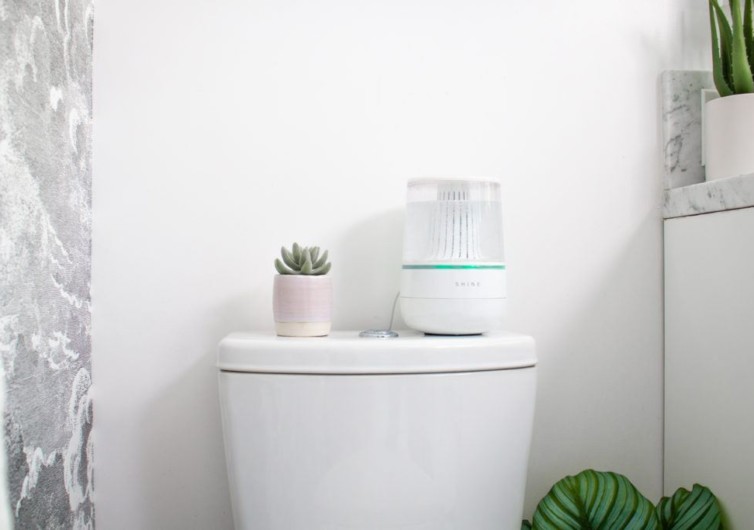 GearHungry may earn a small commission from affiliate links in this article.
Learn more
Shine – Automate Toilet Cleaning & Maintenance
If there's one thing in your house that you could automate the cleaning of, it would probably be the toilet. Wouldn't it be helpful if someone would create a gadget that does the dirty work of scrubbing the commode for you? Lucky for you, Shine is here to do just that.
Shine is an automated toilet bowl cleaner and maintenance monitor that connects to your smartphone. The device delivers live updates about your commode's cleanliness.
Never again will you have to wonder if the toilet is running or clean enough for company. Shine's automation technology electrolyzes tap water (used to sanitize the bowl), actively monitors the toilet's water flow, and keeps stats on the device's components.
Cleaning
Shine's Bathroom Assistant is approximately the size of a Kleenex box. The device needs to be placed near the toilet so that the spray bar can reach into the bowl while the water sensor monitors the inlet pipe. The Bathroom Assistant has a six-month lithium-ion battery, no plug-in necessary. Once you've added water and a cleaning pod to the Bathroom Assistant's tank, it can run for a month before needing the water replaced.
Sync the device with your phone, and a single button tap will initiate the electrolyzing process. Combining electrolyzed water with Shine's soluble cleaning pod creates a solution that is as powerful as bleach on germs and stains without the harmful chemicals or smell.
Monitoring
"Sam" is the name of the monitoring system, your bathroom buddy. Once fully set up, Sam ensures that the Bathroom Assistant sprays a small amount of electrolyzed water after each flush.
Sam also monitors the water flow of your toilet, notifying you if it is running excessively or if a leak has sprung. As for maintenance of the device itself, Sam will remind you when it's time to replace the pod or water, and alert you if one of its components requires repair.
Summary
The Bathroom Assistant is currently available for pre-order, and Shine is offering three bargain-priced packages starting at $124.99. The price will rise significantly once pre-order ends.
The smart home revolution continues to march on, and this time it's taking the work out of something you'd rather not do. So say hello to Sam, the Bathroom Assistant, and leave those days of serving the porcelain throne behind you.
CHECK PRICE ON SHOP.SHINEBATHROOM.COM