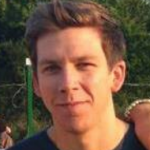 What To Do When You Cut Yourself Shaving
No matter how used to shaving you are and how many safety precautions you might take, the occasional nick and cut is a bit of an occupational hazard and particularly so if you are a fan of the close, clean shave that you can only really get with a traditional straight razor. There's been a real resurgence in popularity of late for the manly art of shaving and a revival of the nostalgic grooming techniques that require a good old-fashioned shaving bowl and a luxuriously lathering shaving cream to perfect the technique for yourself that's normally reserved for the steady hands of a Master Barber.
Getting up, close and personal with a sharp straight blade, especially if you're new to the art of the wet shaving or have been growing a Hipster beard for the last few years, might result in a few initial teething problems! Don't worry, it's normal, and as with all the finer things in life, practice does make perfect. You could, of course, try using a safety razor instead otherwise, read on and we'll run you through our top tips for treating minor shaving cuts. And no, sticking a bit of wet toilet paper on your chin doesn't really count!
We've all been there, running late for work, important meeting ahead so definitely need to have a shave to impress the Board of Directors. You're multi-tasking to the max with your male grooming routine, popping a bit of the new pomade into your hair at the same time as just going over that final delicate area under your nose when the dog runs into the bathroom, you get distracted, the razor slips and there you go, nothing major but a bloody cut just over your top lip! There's no time to waste, you need the wound to quickly clot so you stick a bit of tissue on it, run downstairs, grab that takeaway espresso and hot foot it out of the door to catch the 7.30am train. Phew! You've made it, there's even a seat for a change, but you sure do seem to be getting a lot of attention from the woman sat opposite. Maybe she's surveying your handsome, smooth, chiseled good looks or perhaps she's wondering what the hell you're doing with a bit of toilet paper plastered on your face!
So you get the picture! Toilet paper is most definitely not the way to go. What then do we recommend instead for the accident-prone straight razor shaver!
There are plenty of products out there that have been specially created to help treat small shaving cuts. The way you apply them might be different, but on the whole, they will mostly contain a mild astringent which might sting like hell for a few seconds but will work really effectively coagulating and drying out the blood in your cut. So quit being a wuss and splash on a bit of lotion that has an active astringent in its formula. Your regular aftershave will most likely do the trick just perfectly. More on that a bit later.
Another product that is having a bit of a revival is on that you may well recognize from visits to your Grandparents. Following on that theme again of the rise in popularity for the traditional close, Barber style shave ( we're talking boar hair shaving brushes, and specialty shaving soaps) you might want to invest in a Styptic pencil. Not sure what we're talking about? Well, it looks a bit like chapstick or a crayon and will have been a fundamental item in your Grandpa's shaving kit. It's made from a unique blend of mineral astringents and contains ingredients like aluminum sulfate, potassium alum or a titanium dioxide. It's ideal for razor nicks and minor cuts and almost instantly stops the bleeding. Just wet the tip of the pencil and press it directly against the wound. Yes, it might sting again, but it works fast. Just don't do the toilet paper trick and forget that you applied it! It dries white and leaves a powdery residue so do a quick mirror check before exiting the bathroom and especially before you head into the office for that promotion meeting! A dusty white face is so not a good luck, even if everyone just thinks you've had your face in the donuts again.
Another great old fashioned product that works on the same kind of principle as the Styptic pencil is a soap sized block of Alum. Potassium Alum to be precise is really effective at shrinking the skin tissue to stem the flow of blood. The main difference is that you can treat the entire face rather than as a localized spot-treatment. If you are trying out a straight razor for the first time ever or just the first time in a while, then a block of Alum is going to come in pretty useful. In fact, lots of gents like to use Alum post shave, even if they have perfected the art and don't get nicks anymore. There's just something very reassuring about it, and the overall pleasant tingling sensation not only feels refreshing but is excellent for counteracting and preventing razor burn.
If you prefer something that's got a more modern and practical application, there's are plenty of shaving nick rollers and gel around these days. The benefit of a roller or gel is that while they do have antiseptic properties, they go on clear and won't leave any cakey or chalky white residue on your face. They will most likely also come with other additional skin friendly and moisturizing properties that will heal and soothe post-shave skin like Aloe Vera and Vitamin E.
We already mentioned your aftershave, and it's true that they make a great option for treating minor nicks and shaving cuts. The clue is in their name after all. After. Shave! Many contain an amount of alcohol which as we all know has astringent properties and if your particular brand of aftershave also includes Witch Hazel as one of its core ingredients, it will be even more effective at treating the cut and preventing any possible skin irritations and infections. Plus of course, you are going to smell just amazing too which is always a bonus. If you don't like the bracing sting of aftershave on a freshly shaved face, we recommend that you man up! Bracing is good! It's invigorating and refreshing and will wake you up before you get the Espresso inside you.
There are also a handful of what you might call "Old Wives" cures or natural Home Remedies that you can try out. These have been used over the years as remember, men were shaving long before your Father but the first safety razor in your hand and said, "Son, time to become a Man."
If you don't want to splash the cash on a specifically designed product for treating shaving cuts, there are plenty of things you can conveniently grab around the home that will still do the trick, for free. Nature's own cold water is one of them. Splashing cold water is a great option and the colder, the better. Actually, it's a great idea post shave anyway to dowse yourself in cold water like this. It helps to constrict the blood vessels which will slow down any blood flow. You could even grab an ice cube from the freezer and apply that on the cut. It's not only useful but also seriously cost effective.
Following on from the practical uses of an astringent like a Styptic pen or an Alum block, your antiperspirant deodorant will do the same trick because of the aluminum chloride it contains. Your mouthwash too can also be used in much the same way. Freshening up your breath before you head out of the door while simultaneously heeling those shaving nicks. If you have a cut that needs sealing, then a waxy lip balm or some petroleum jelly will help a clot to form. You've all seen boxers in the ring having vaseline applied to their cuts so if it's good enough for someone who's just gone 10 rounds with a Heavy Weight, it should work on someone who slipped a bit with their straight razor!
What about if you have seriously gone to town on your face though and really cut your face up bad! You've blood spurting out like something from a Horror movie, and you're trying not to faint at the sight of yourself in the mirror. Time to dust off that first aid training from boy scouts! Pinch the skin, apply some pressure to stem the flow and once you've got the bleeding safely under control, apply some soothing ointment and an Elastoplast if really necessary. We suggest that you then come up with a better excuse to give to your work colleagues than that you couldn't' handle your razor! Maybe say that yes, you have just taken up Boxing and boy were you up against a Beast in the ring last night!!
So there you have it, our fully comprehensive round-up of shaving cuts and how to treat them because despite what women might think, the art of manliness doesn't always come easy.