GearHungry may earn a small commission from affiliate links in this article.
Learn more
Best Time To Shave
There comes a time in most people's lives when they question if their way of doing something is really the best way. When it comes to shaving, this generally sparks the debate over which is better, shaving before a shower or shaving after a shower.
This may not seem like one of the 'big' debates, but when you have to shave every day, or for some people, every so often, it's a big thing. Most people grow up learning how to shave in a certain way. Perhaps a method passed from father to son – a true family tradition. It can then come as a shock that the family tradition, and the only way to shave, is not actually how the next person goes about it.
However, that doesn't stop you supporting your side of the debate, or perhaps even changing opinion, by looking at what the other side temptingly has to offer. You never know – you could find your routine in the morning or evening (that's a whole other debate), completely turned on its head.
So, let's take a look at just which is best, shaving before or after a shower.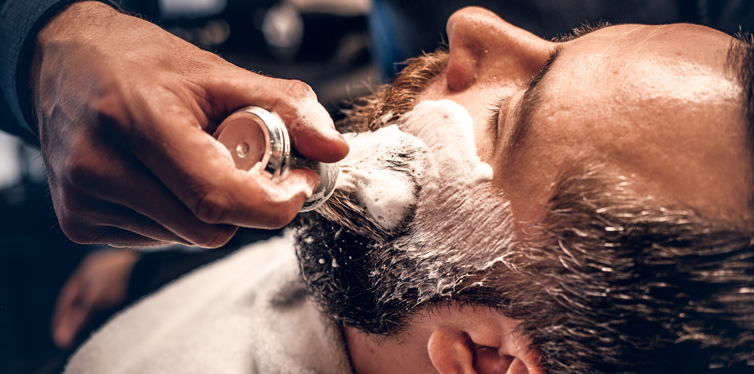 The Pre-Shower Shave
Many people opt for the pre-shower routine for the practicality of washing away those tiny facial hairs – there's nothing worse than finding beard hairs in odd places in the middle of the day, after all. Of course, that's not the only benefit, but it sure does make a good starting point.
While shaving before your shower does make a case for practicality, there is also the benefit of speed. Shaving first holds no requirement to actually shower after. We all have those mornings where nothing goes quite right, and speed is of the essence. If it's a toss-up between a shower and a shave (again, another worthy debate), sometimes having a shave just wins the day.
Speed also plays a big role in the before shower shaving routine. All you need is a wet cloth and you're away. If you've ever tried a dry shave first thing in the morning with a razor, then you'll know just how important softening the hair before shaving really is. The warm cloth will open your pores and turn that strong bristly stubble into something that can actually handle a razor attacking it.
Then there is the whole other side of shaving – electric clippers and razors. For the most part these require your face to be dry for that optimum shave, a feat that is pretty difficult straight after you've come out of the shower. If you've gone tech-savvy with your morning shave, then the likelihood is, you've already decided the pre-shower shave is the only option for you.
The Post-Shower Shave
If you've not bowed out by now and proclaimed pre-shower shaving as the ultimate champion, then its time to look at post-shower shaving. This is a popular choice, and one that is arguably more traditional – but is it better?
Just like the pre-shower shave, you're still going to need to prepare your face before you shave and give your pores the opportunity to open. Unlike the pre-shower shave, this is not really something that you're going to need to think about. As long as your shower lasts more than a couple minutes, all the prep work is going to be done for you. It's then just a case of jumping out the shower, having a quick shave, and off you go.
This also has the added benefit of ensuring that your pores are really open, your face is soft enough, and your facial hairs aren't going to be too bristly to really get a good shave. You'll be able to achieve a closer shave thanks to the shower steam, and the whole process can be done pretty quickly. Of course, you're going to need to be ready to shave straight after your shower, to avoid your pores closing.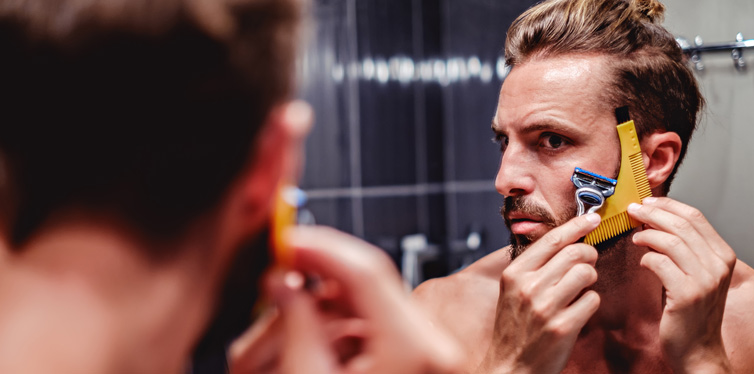 Meeting on Neutral Ground
In the debate over which is best, shaving before or after a shower, there is often one small factor left forgotten – the third option. For some it will be sacrilege, and for others the only logical choice – but we can't forget shaving IN the shower. An opinion divider if there ever was one, but an option that shares some of the biggest benefits.
Not only will your pores be open and your face soft, but you're not going to have to worry about any loose hairs ruining your day. In some ways it's a win-win, especially if you have a fogless mirror, and in other ways it's just not going to cut it.
So, who wins; before, after, or in the middle?
As far as debates go, this is one of those 'preference wins' kind of debates, where the answer is going to be different for everyone, especially with the vast array of shavers and beard trimmers on the market. If you're after a dry shave, before is likely going to be better, and for a wet shave, the sky is the limit.