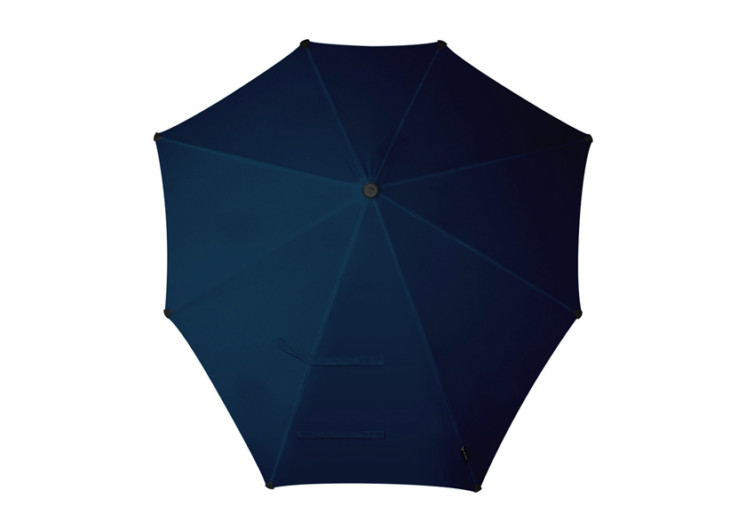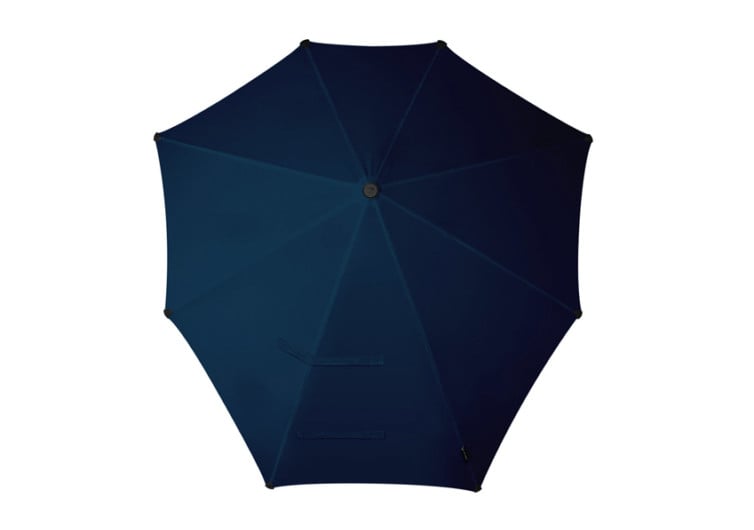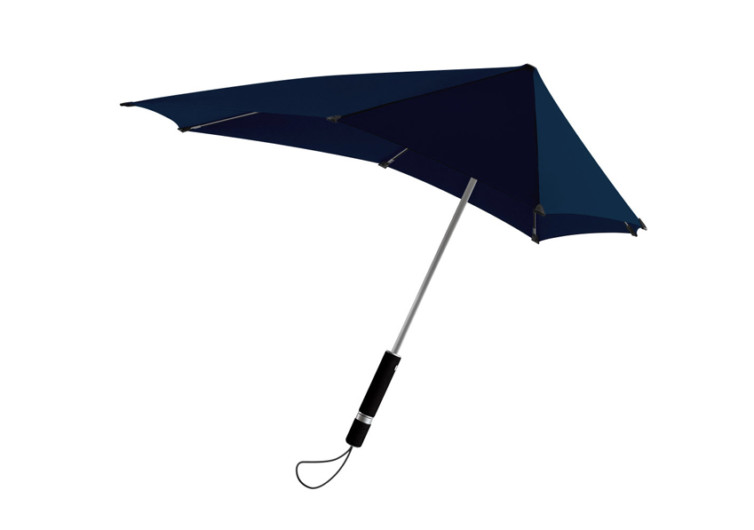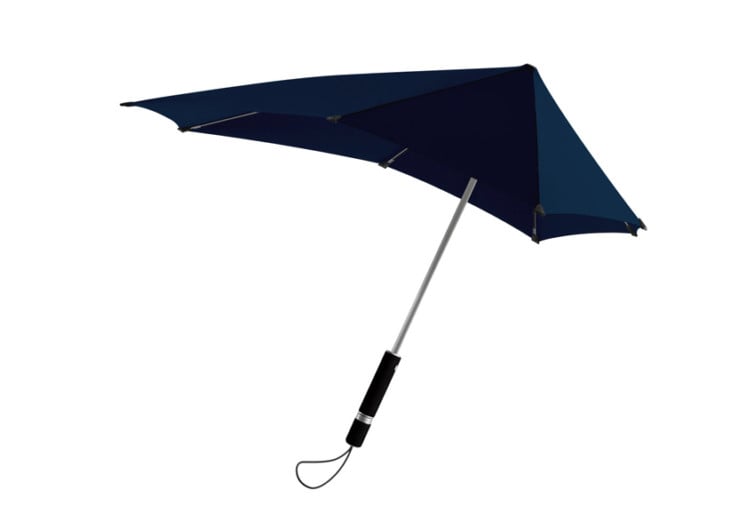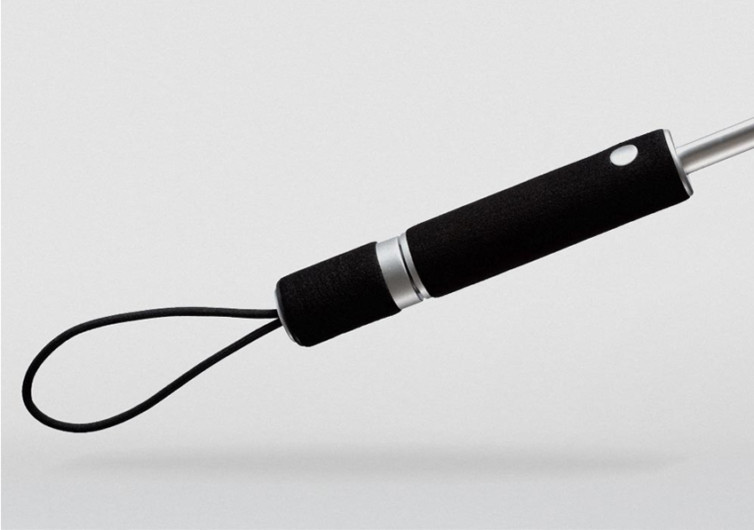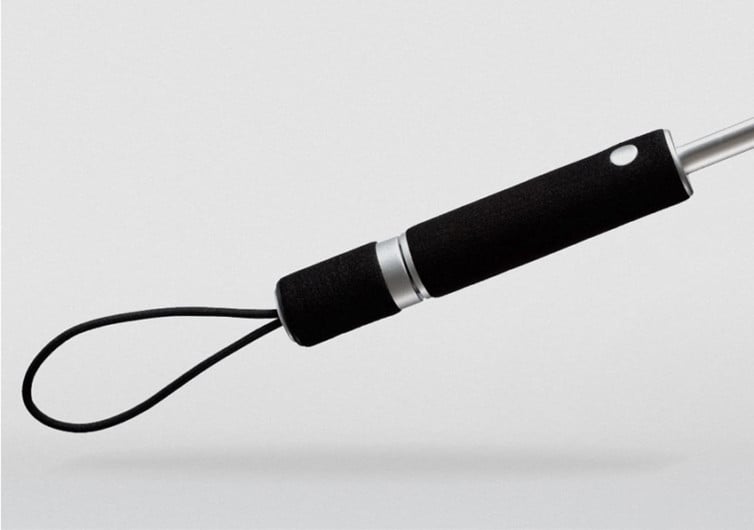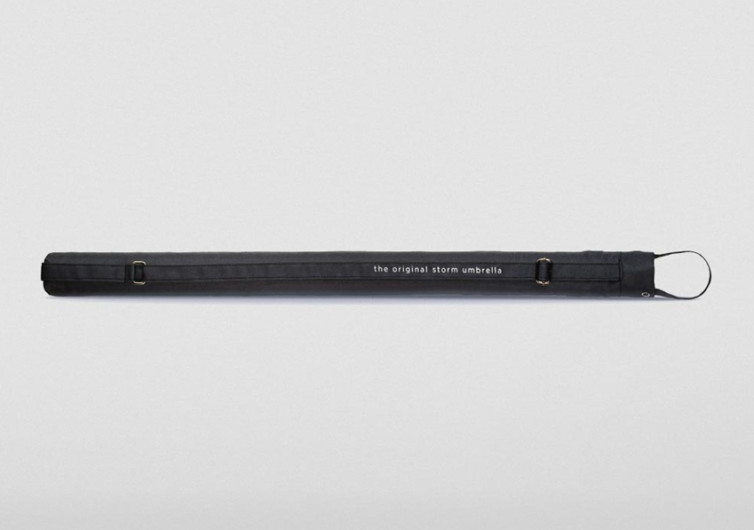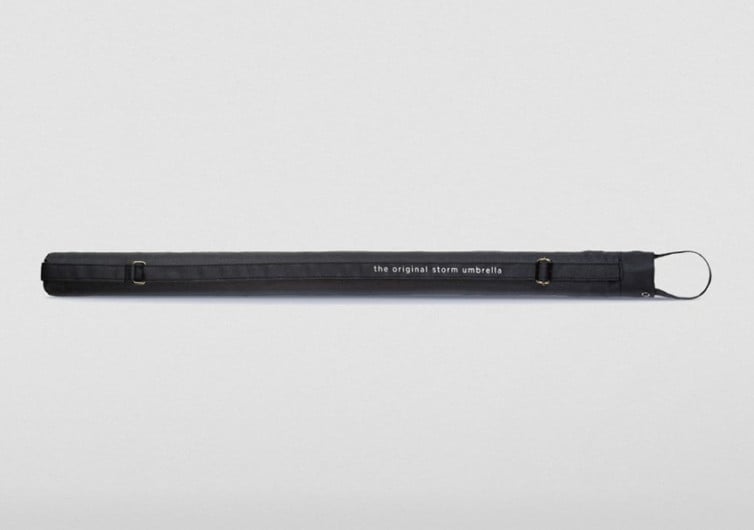 GearHungry may earn a small commission from affiliate links in this article.
Learn more
Senz° Original Storm Umbrella
An umbrella is a fairly straightforward item known to offer protection in both hot and wet weather. Understanding that there's room for improvement however, here comes the Senz° Original Storm Umbrella which is a high-end tool that's designed to offer more than just basic cover. Originally conceptualized in 2006, this product has a unique design that's aesthetically pleasing as well as functional. In fact, the frame design is strategically planned to provide users with an unobstructed view of the road ahead.
Priced at $80, this premium model is an iconic stormproof unit that has won awards for its innovation and design. Steering clear of the typical octopus frame, Senz° Original Storm Umbrella uses a rib construction that keeps it stable even during windy storms. The frame is made from fiberglass, preventing it from flipping inside out when faced with strong winds. In fact, the model has been tested and performed well in winds going as high as 60 miles per hour.
To ensure that the protection remains constant, the design is capped with a foam handle for an easy grip. As a reinforcement, a handle cord can be wrapped around the wrist to guarantee security.
A feature called "Eyesavers" removes the sharp edges of the frame to prevent you from poking the people around you. Built also for the hot weather, the material used has UPF50+ UV protection to protect you against the harsh rays of the sun. In case you're wondering, that means that around 98 percent of the ultraviolet light just bounces off the surface. This unique material combined with the frame creates a light and compact model that's easy to bring with you anywhere. Each item also comes with a sleeve complete with a shoulder strap for easy carriage.
The product is covered by a warranty of 2 years.