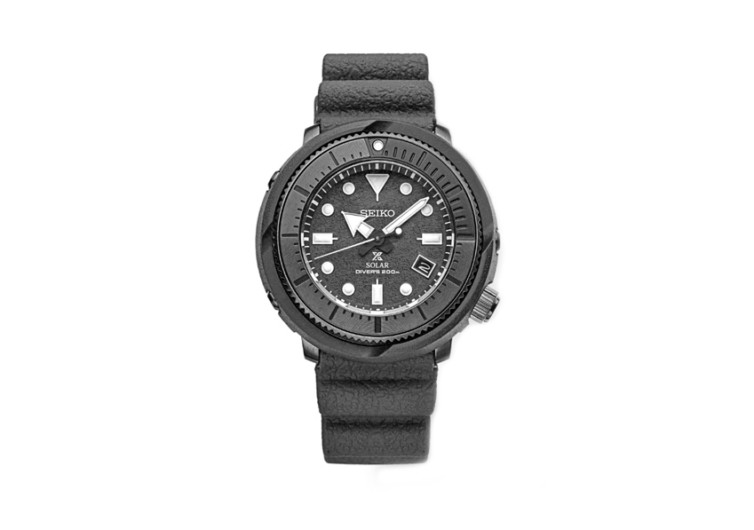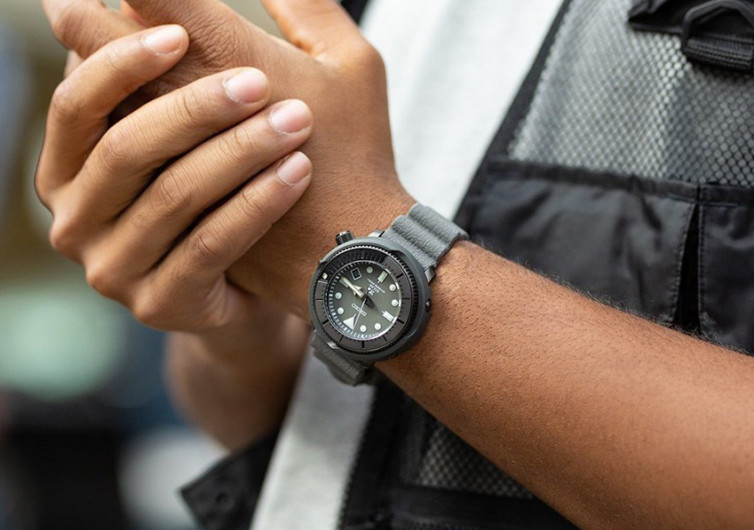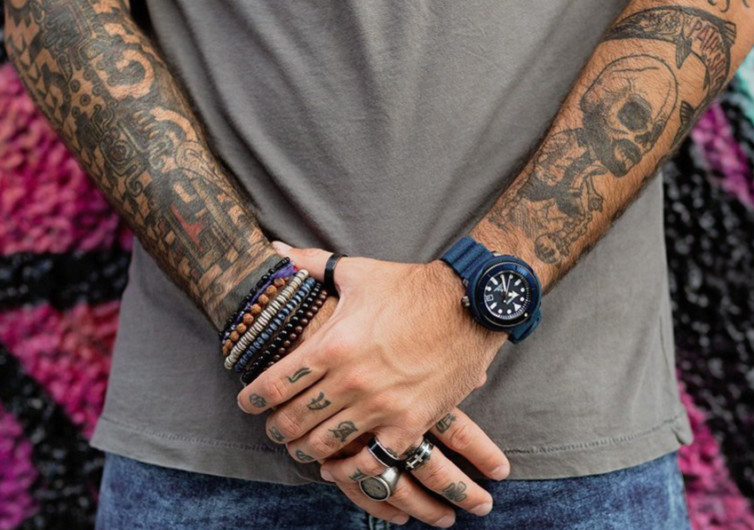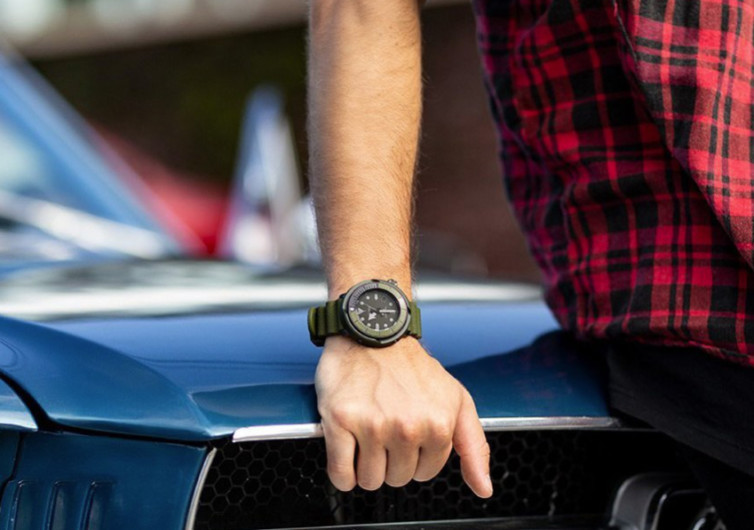 GearHungry may earn a small commission from affiliate links in this article.
Learn more
Seiko Prospect Street Series
Inspired by Japanese watchmaker Seiko's now-iconic dive watches, the Prospex Street Series offers a unique mechanism that will never make you buy any batteries while also allowing you to take it as a diver's watch. Unlike true-blue diver's watches, however, the Prospex comes with a hipper, more elegant design that makes it an exceptional piece for everyday timekeeping.
Powered by the sun's rays, the Prospex Street Series is a solar-powered diver's watch that requires no batteries to run its caliber V157 movement. Sure, it's no Swiss movement, but the mere fact that it's not tied down by the use of batteries means this timepiece is worth every penny you spend on it. Remember, the sun is going to stay for several more billions of years before it eventually loses its shine. The best thing about its solar-powered design is that the Prospex can run a full 10 months before requiring any recharge from the sun.
It may look more like a casual wristwatch, but the Prospex is a venerable diver's watch that you can take to depths of 660 feet. It has been duly tested and is ISO-certified to be ideal for scuba diving up to such depths. And even in the darkest environments of the deep blue ocean, staying abreast of the time is made easy with the Prospex's LumiBrite hands and indices. Too bad you won't be able to appreciate its color-patterned dial in the deep.
Nevertheless, its rotating bezel that denotes elapsed time should make the Prospex quite a worthy timepiece for those who are conscious about the length of time that they have already spent on a particular activity.
With its silicone strap being friendly on the wrist, the Seiko Prospex Street Series is a timepiece you'll wear every day and not just in deep-sea adventures. If you loved this product, you may wish to also read our review of the best Seiko watches.
CHECK PRICE ON SEIKOUSA.COM