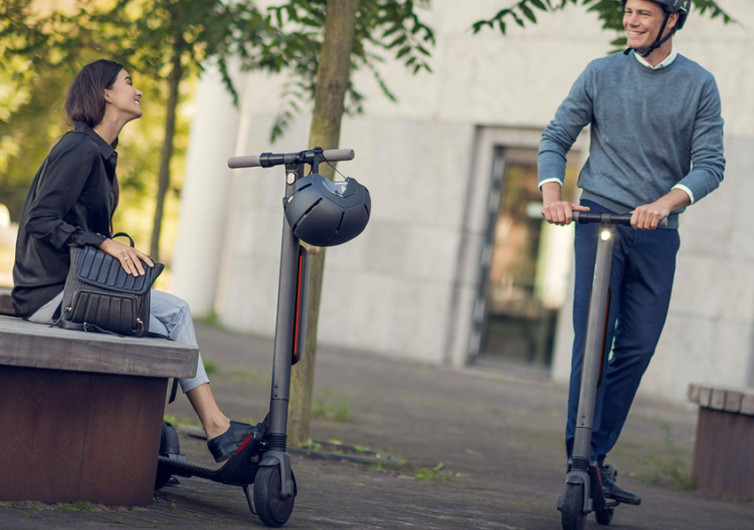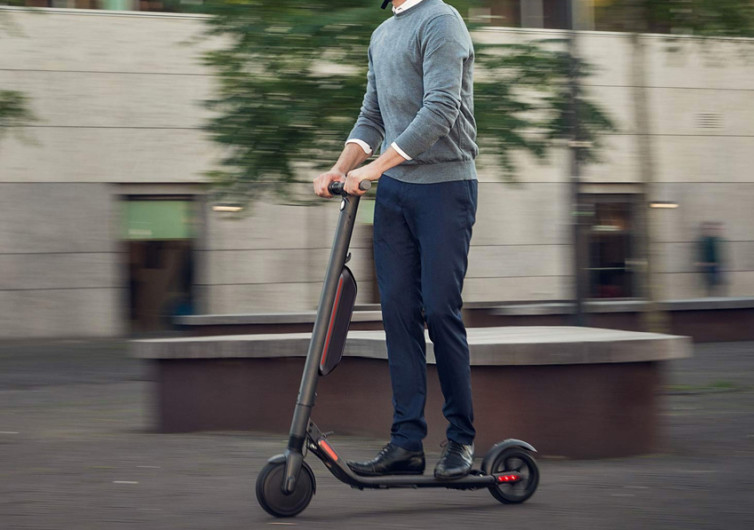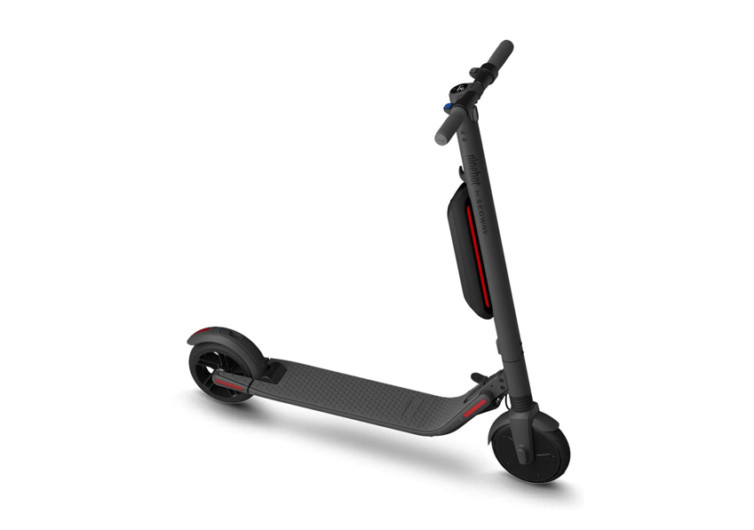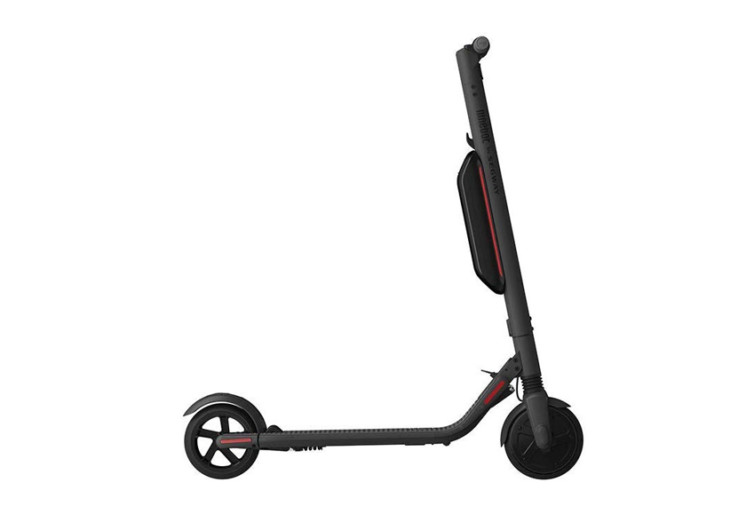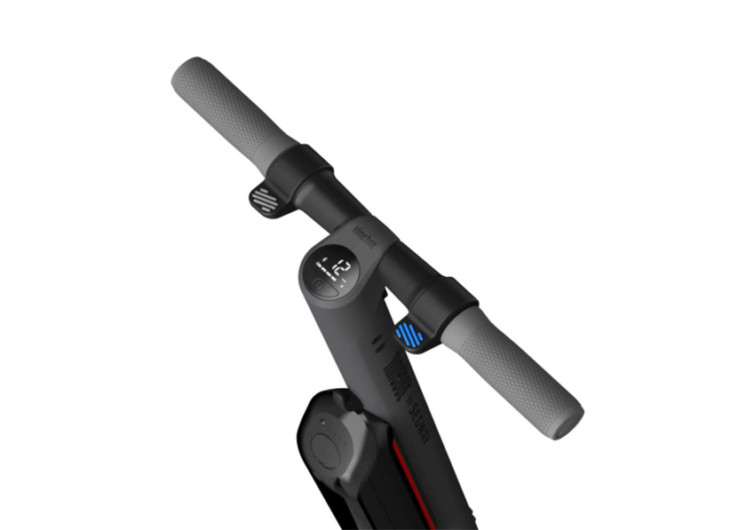 GearHungry may earn a small commission from affiliate links in this article.
Learn more
Segway Ninebot ES4 Electric Scooter
The ES4 is a Segway kickscooter that promises greater power for better speed and range. It has a very streamlined look and an innovative battery technology. The Ninebot ES4 redefines the way modern commuters ride the kickscooter.
Within the sleek deck of the ES4 is an electric motor that generates 800 watts of power. This gives the Ninebot kickscooter its remarkable speed and range. When fully charged, the ES4 can reach a top speed of 19 miles per hour. It can also go up to 28 miles. And in case you've run out of power from its batteries, then you can always rely on the power of your legs.
The motor of the ES4 is powerful enough to let it climb at a grade of 15 percent. The ES1 and ES2 models of Ninebot can only manage a 10 percent incline. Other electric scooters can do less. The ES4 folds easily with a simple push of a button, too.
There are innovative technologies in the ES4, too. These include LED safety lights in both the front and rear fenders. They help improve the visibility of the kickscooter in the dark and low light environments. It is the ideal setup for riders who love to take a stroll as soon as the sun sets.
Conventional kickscooters do not come with suspension systems. The ES4 does. Both the rear and front wheels feature shock absorbers and unique suspension mechanisms. These guarantee a smoother ride. Do not turn the ES4 into an all-terrain scooter, however. Its wheels are not large enough for ground-hugging action. Its ground clearance is also not high enough to facilitate seamless navigation across rough terrain.
Segway continues to wow the crowd with its innovative commuter solutions. The Ninebot ES4 proves Segway's mettle in coming up with better solutions to improve modern personal transportation.