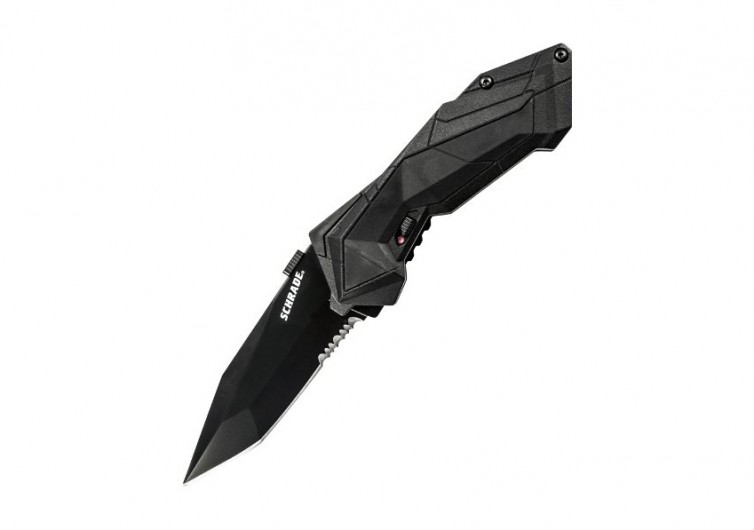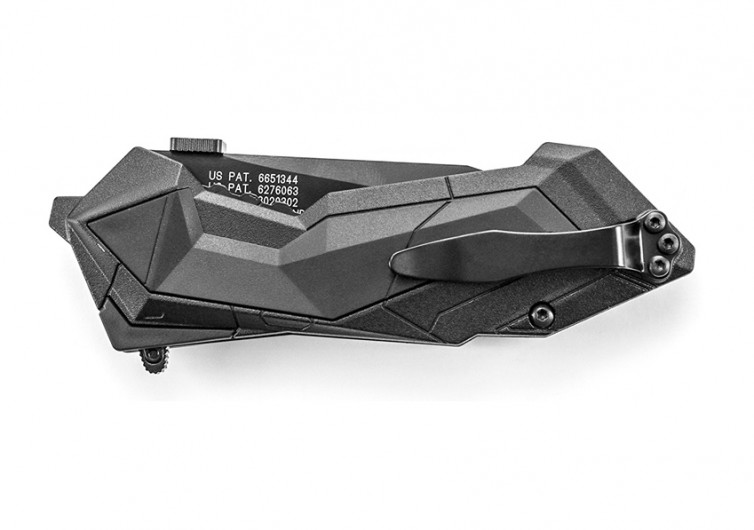 Schrade SCHA3BS M.A.G.I.C.
Outdoor adventurers and survivalists will love the Schrade SCHA3BS M.A.G.I.C. Assisted Opening Folding Knife. It is not the multi-tool pocket knife that you have in mind, but the Schrade can do amazing things with its partially serrated tanto blade that is constructed of high grade 4034 stainless steel in a stunning black finish.
Its thumb plate is designed for both left and right-handed folks while its aluminum handle feels grippy that it won't slip out of your hands. The Schrade's blade may only be less than 3 inches but its needle-tip sharp point and partially serrated edges can get you out of any situation in the wilderness.