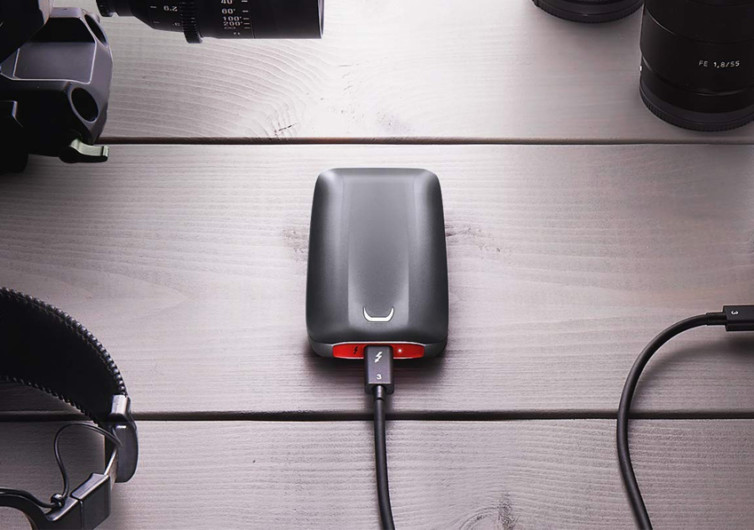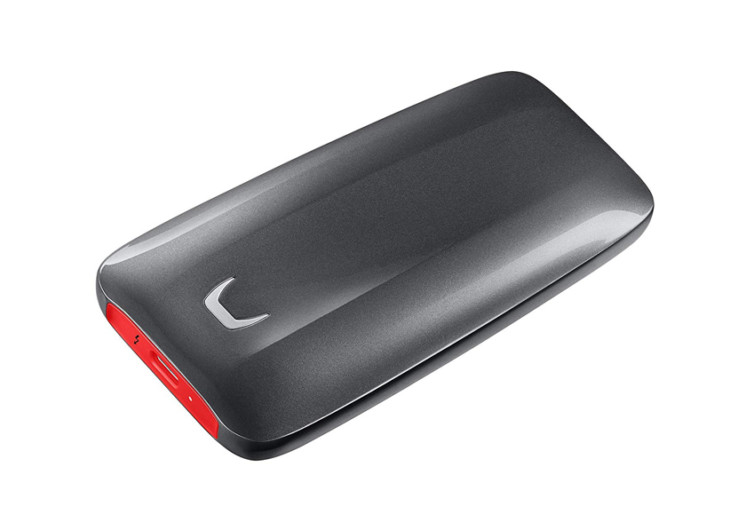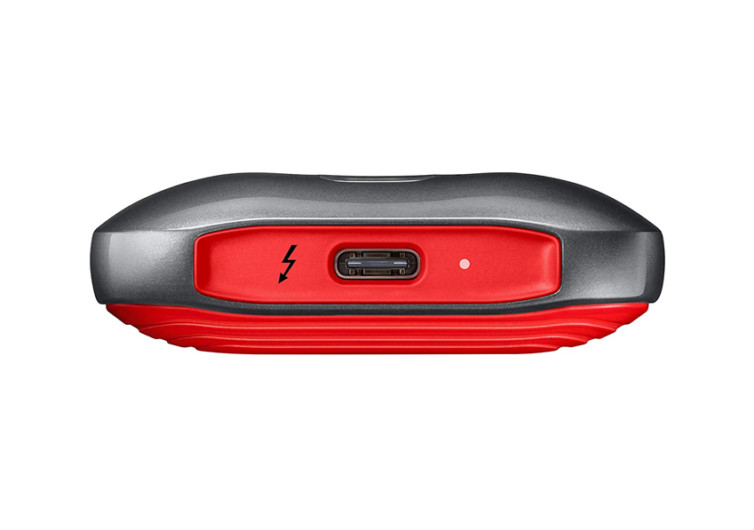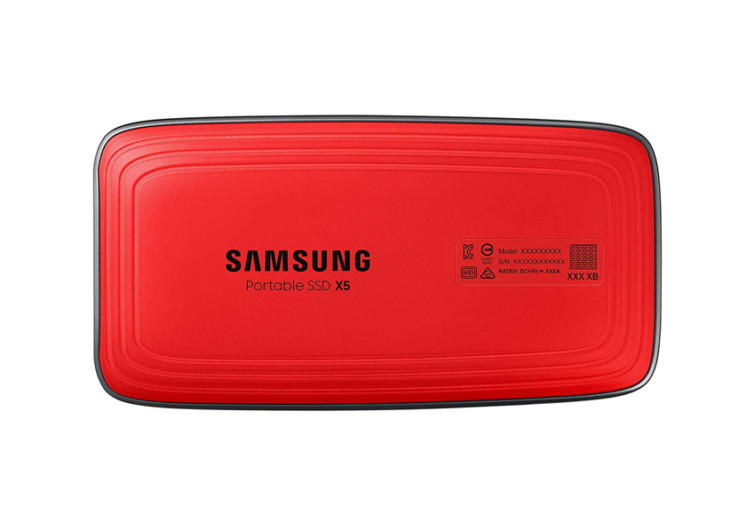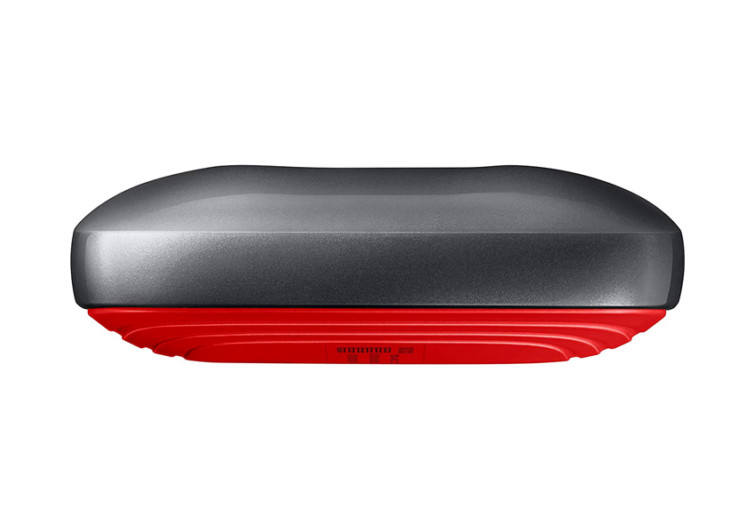 GearHungry may earn a small commission from affiliate links in this article.
Learn more
Samsung X5
Samsung continues its trailblazing attitude, designing innovative products that are designed to make life a lot easier and simpler but also to make the thin line between science and art even more inconspicuous. Its X5 Portable SSD features a revolutionary elongated and highly curvaceous body that makes it look more like a power bank than it is an external SSD.
With its patented Thunderbolt 3 technology, Samsung's X5 can easily read bits of data at a whopping 2.8 gigabytes per second and a write speed of up to 2.3 gigabytes per second. When it comes to data transfers, the Thunderbolt 3-powered X5 can do a dizzying 40 Gb/s. By comparison, Intel's Optane SSD 900P Series internal SSD can only do 2.5 Gb/s and 2.0 Gb/s, respectively.
With these numbers, managing your data is a breeze. And with more efficient data management comes increased productivity. Whether it is for your office files or multimedia and creative content projects, the lightning-quick speeds of the X5 guarantees faster turnarounds of tasks, assignments, and projects. It's the perfect solution for tech-savvy pros rendering or compiling mountains of high-resolution contents without ever skipping a heartbeat.
The issue with ultra-fast data management solutions is just how quick they also generate heat. This is never a problem with the X5 since it already comes with its Dynamic Thermal Guard technology, guaranteeing optimum temperatures and performance. The integrated heat sink also helps keep the temperature on the surface to a respectable 45°C, max. It's fully secure with AES 256-bit encryption, too.
Available in 500GB, 1TB, and 2TB options, the X5 empowers today's data professionals by cramming more bytes into its humongous capacity. And if you think such a capacity comes at the expense of size and dimensions, you'd really thank the engineers of Samsung for retaining a sleek profile and lightweight character on the X5. You'll never hear yourself complaining about how bulky the X5 feels on your hands or how it is pulling your pants from your waist.
The X5 is surely a sexy external SSD. But more than its appealing looks is the power to manage your data with greater efficiency.
You May Also Like: 15 Best External Hard Drives in 2019