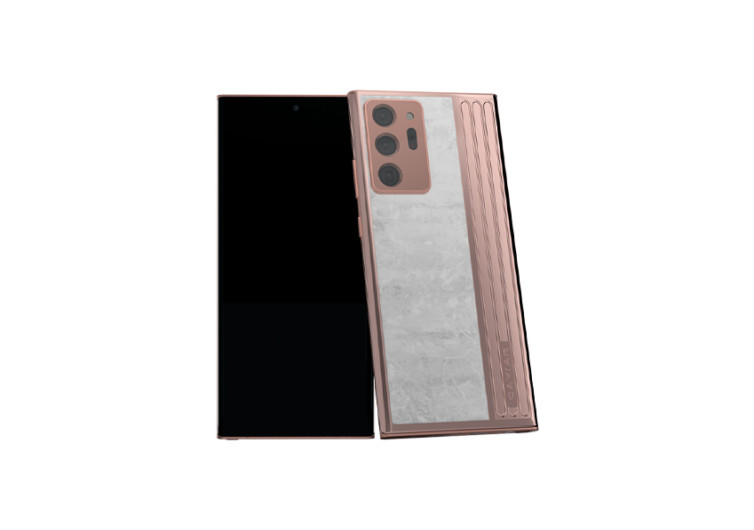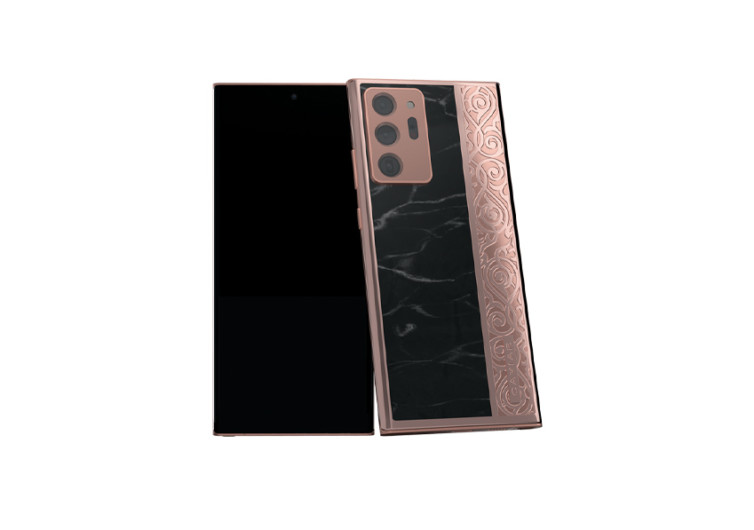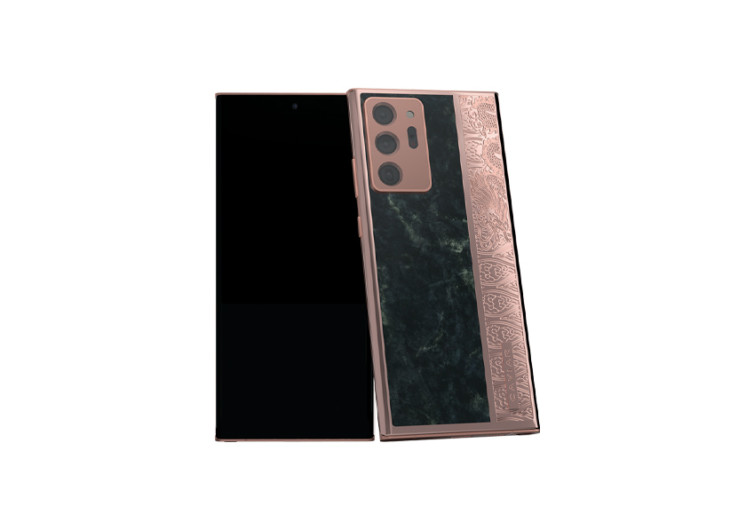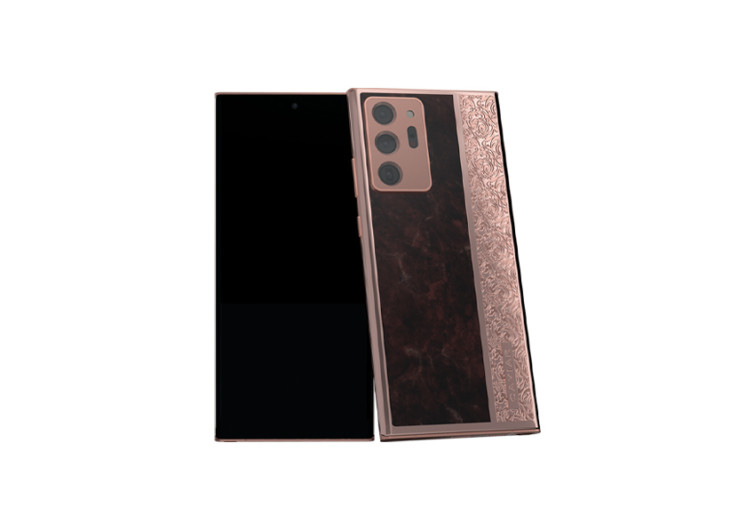 GearHungry may earn a small commission from affiliate links in this article.
Learn more
The Samsung Galaxy Note 20 Ultra – Upgraded
We're often relegated to personalizing our smartphones and tablets so that we can differentiate them from others' devices. Caviar, a Russian company, has a new idea. Caviar designs limited-edition versions of consumer favorites, each outfitted in heavy materials for an elegant look without the need for a case.
The Samsung Note 20 Ultra already boasts an impressive array of features, including an 8K camera — which is just one of four total cameras — a powerful processing unit, and a 6.9-inch, Super AMOLED display. Caviar takes it a step further by offering the Note in four marble and rose gold-blended designs. The collection draws inspiration from ancient architecture, and each design subtly hints at its particular source — white marble and columnar engraving for the Parthenon, black marble and an intricate trellis engraving for the Hagia Sophia, green marble and a dragon engraving for the Forbidden City, and red marble with ornamental engraving for St. Basil's Cathedral.
If these designs strike your fancy, you'll need to act fast. Only 99 of each design exists. Once the design sells out, it is gone for good. This limited availability means your tablet will be incredibly unique. You won't ever get your device mixed up with a friend's again.
While these stunning luxury cases can get expensive, with a price range of $5,750 up to $6,260, they are bound to impress. This level of luxury accessories comes with a hefty price tag. With such a limited run of products worldwide, it's quite unlikely you'll know someone with the same tablet as you. Caviar also offers lots of designs and other products, so if you miss your chance with this tablet, there's likely another phone, tablet, or computer that will catch your eye.
CHECK PRICE ON CAVIAR.GLOBAL