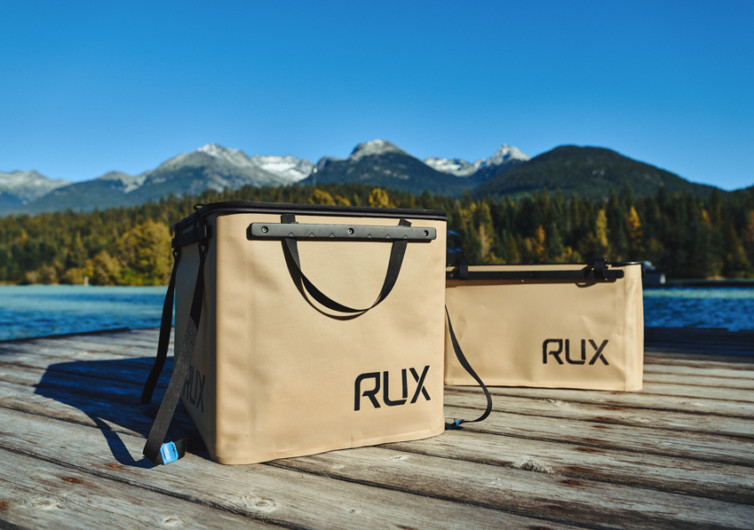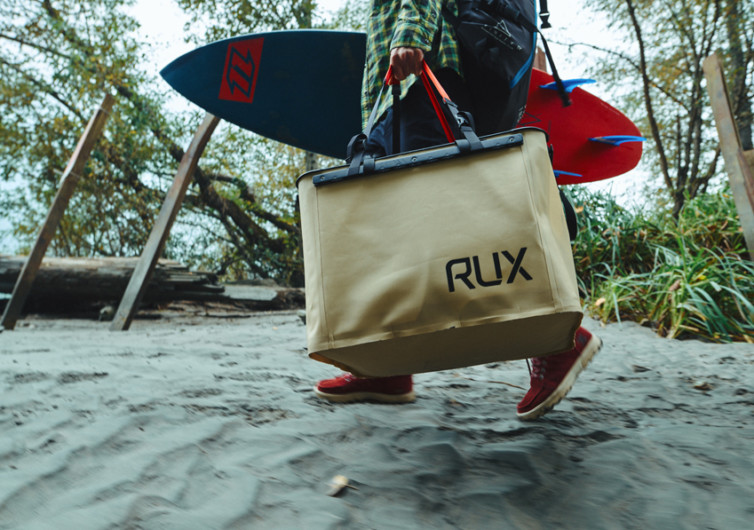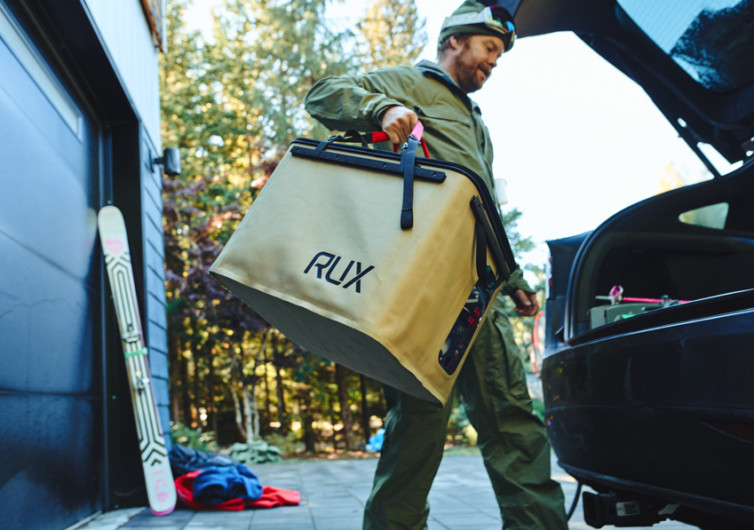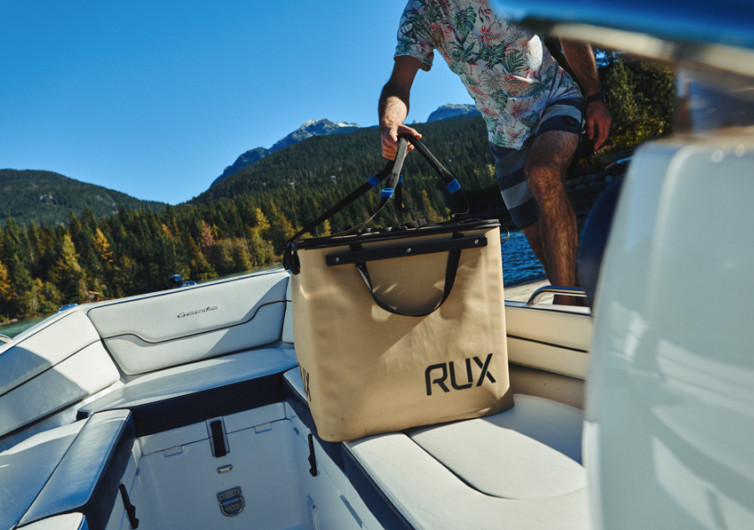 GearHungry may earn a small commission from affiliate links in this article.
Learn more
RUX Gear Pack + System – Carry. Collapse. Customize.
If you're the type that over-analyzes the vessels you use to transport your adventure items, fear not, you're in good company. From everyday carry pouches to packing cubes, there's a solution for every one of your storage desires. The problem is, every bag style is a compromise. Every plastic bin in your garage is a waste of space if unfilled. Luckily the modular RUX gear pack is here to rescue you from the purgatory that is choosing from a soft duffel or a hard bin, whether that's for organizing the garage or doing a full loadout of the van for the weekend.
Somewhere between a duffel bag and a bin, the RUX gear pack is a 70-liter, medium-capacity hauler that is both collapsible (read: space-saving) and modular (read: customizable). Will this unique and novel storage solution solve all your problems? We're doubtful. But we're sure you'll worry about things less when your garage is spotless and your adventures quicker to loadout. Check it out.
RUX Packs
You've probably got a whole shelf full of bags, bins, and other carrying devices that you stare at blankly for a period before you pack out for each adventure. What will accommodate your trip best, stay out of the way, and add that cool factor? This question is as old as time itself.
RUX designers looked to create a solution for this problem that offers the best of both worlds: bag and bin. Let's imagine you've already got a RUX, and you catch a glimpse of it on the shelf. When you pull it out in its collapsed form, it's only taking up a few inches of vertical space, but a quick flick of the wrist and the system pops into its full existence, ready to be filled.
With 70 liters of interior space, each RUX gear pack is capable of handling a good bit of gear. With that amount of space, you could easily pack a full set of ski gear, including ski boots. The pack's construction features durable composite nylon around the rim and rails, high tenacity coated nylon on top, and high strength nylon webbing. The lid and base offer a bit of cush as both feature polyurethan-coated compressed EVA foam — the lid doubles as a seat pad or a changing drop cloth.
RUX Stows
Once it's time to pack the RUX, the world is your canvas. The interior space of this go-bag is cavernous and without internal forms. So, for the purpose of properly loading, you'll want some interior stuffs as well. Fortunately, the Squamish, B.C.-based crew thought of that and have created several add-ons to help you build out your RUX for a complete gear packing system.
RUX's EDC pouch is a small nylon bag that attaches to the RUX's interior rail system. This quick-grab pouch is perfect for your wallet, keys, or anything you need to stow quickly while your RUX is in use. Additionally, they've created nesting tote bags that help fill out and divide up the pack's internal space. These weather-resistant bags take up about half of the RUX interior space and also attach to the internal rails, and will really help you organize your gear properly.
RUX Goes
RUX's modular gear packing system offers a handful of ways to carry the pack once it's stuffed and ready to rock. The rail system on the bag's exterior offers many configurations from backpack-style, tote, shoulder bag, or your standard bin. The great thing is that given you'll use this bag year-round, you're likely to need a number of carrying and internal configurations depending on what you're packing for, which is exactly what RUX was designed for!
RUX's Indiegogo is happening now, and the early bird special is only $196, which is a 30% savings over their planned MSRP. Crates start shipping in the middle of 2021, so if you order now, you'll have it just in time for that big camping trip you're already planning!