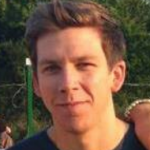 8 Mistakes You Are Making With Your Running Shoes
In a sport like running, getting the right shoes is extremely important. Using the wrong shoes can easily cause pain and discomfort just a couple of miles in to any run. Most running shoes these days also come with quite a hefty price tag, so you'd really want to invest in the best-fitting pair for you. Here are some common mistakes runners make when picking out shoes and some tips on how to avoid them.
Going For Any Shoe In Your Closet
The first mistake a lot of runners make when they go about their running routine is going for whatever shoe they have in their arsenal, no matter how old or beat up the pair they have may be. What's even worse is that some people don't even use specialty running shoes when they pound pavement. Remember, not all athletic shoes are created equal. If this is something that you do, this wouldn't only cause you to slow down greatly during your runs, but it's also a surefire way to get you injured.
Getting shoes specifically made for this sport will make a world of difference when you go out for a run. These shoes offer more support and cushioning, which help lessen the aches you feel as you go mile after mile, even on uneven surfaces.
Even if you do get trainers geared for running, you have to make sure that you're getting ones for the specific kind of running you're doing. If you do shorter distance running such as 100-meter or 200-meter sprints, you'll need completely different running shoes from the guy who's training to complete his very first marathon. The same principle applies if you prefer indoor running to a quick jog in the great outdoors. That is why there are different kinds of running shoes like trail running shoes, waterproof running shoes, Gore Tex running shoes, barefoot running shoes etc.

Using Shoes For Too Long
You should also avoid using your running shoes for too long. Experts recommend switching out your running shoes every 400 to 500 miles. If your shoes have gone past this recommended range, get a new pair as soon as possible. Running on worn out shoes can cause discomfort as your run, which could eventually lead to a full-on injury. If you're a heavier individual, it may take less distance for your shoes to reach the end of its lifespan. On the other hand, if you're on the lighter side, your running shoes could last a little bit longer.
Sportswear manufacturers regularly update their shoe offerings, so if you've fallen in love with a particular pair, go buy multiple pairs if you can afford it. You could even buy them in different colors so you don't grow bored of wearing the same shoes over and over again. Avoid getting your running shoes from the discount pile though. While it may seem like you'll be getting the most bang for your buck if you do so, the discounted shoes you're getting are actually made using a lower quality of materials. This means that they don't offer the same level of comfort and support compared to the shoes you buy at full price in a running specialty store.
Thinking A More Expensive Shoe Is Better
On that note, don't make the mistake of thinking that getting a more expensive shoe will make you a better runner. Sure, it comes equipped with all the latest technology, but will a new insole suddenly allow you to run ten kilometers further at a pace that's ten seconds faster than usual per kilometer? We're pretty certain that's a no for you on this one.
Don't forget that your running shoes are only tools that are made to aid your body in reaching its absolute limits, not the other way around. You shouldn't go out in shoes because you think they'll make you run a certain a way. They won't be able to "fix" how you run. What you should do instead is to look for a shoe that complements the way that your body moves. This will make every run that you go on a more enjoyable experience, even by just the slightest bit.

Getting The Wrong Size
The next mistake you can make when selecting running shoes is not getting the right size. This usually happens when you don't get your measurements taken at the place where you're buying your kicks. Your shoe size may have changed since the last time you fitted. It's even possible that the size of your feet have changed since you woke up in the morning due to increased blood flow and other factors. Others recommend getting running shoes in a size bigger than normal, to account for the swelling incurred during physical activity.
The salespeople at specialty running stores utilize specialized tools to get the length of your foot at specific points. A foot's arch length is basically its area of flexion. Getting shoes that have a point of flexion near that of your foot could be the key to you clocking in a new personal best.
Foregoing Gait Patterns And Arches
Some stores even have treadmills and specialized video cameras that could analyze your gait pattern to help determine whether you're better off with neutral running shoes or more supportive ones. If you over or under pronate, you may need shoes that have more cushioning in certain areas, as opposed to when you have minimal to no pronation in your stride.
Aside from your pronation, you should also learn a thing or two about your foot arch. There are two major types, high-arch and low-arch. A high-arched foot has the curve between the heel and ball of the foot higher off the ground. If you have a higher arch, look for a more neutral shoe. On the other hand, a low-arched foot's curve is much closer to the surface, so it's better for a person with a lower arch to go for a shoe with more support and cushioning. Some people are also truly flat-footed, but it's extremely uncommon. In case you are, look for as much arch support as you can.

Giving In To Peer Pressure
It's also important to remember to never give in to peer pressure when buying new running shoes. A lot of runners make the mistake of getting certain shoes because a lot of their friends use and recommend it, or because the athlete they admire is sponsored by the brand. Don't let these things distract you from what's actually important to consider in a running shoe: how it fits, how it feels, and how it functions.
Some runners may also fall into the trap of buying running shoes simply because they like the way it looks. If this is your only criterion in selecting your new trainers, then you should reevaluate your choices. It doesn't matter if you don't like the color of the shoes or if it makes your feet look a little too big, what matters is that it gets the job done while making you as comfortable as possible at the same time.
Basing Purchases Solely Off Reviews
Similar to how you shouldn't buy shoes solely based on what other people wear, you shouldn't spend your hard-earned cash on trainers just because a review you read from a source you can't even remember told you so. Just because a specific shoe model works for someone else, doesn't mean it'll be as effective for you. If you're going to base which shoes you buy based on the opinions of other runners, make sure you cross-reference as many sources as you possibly can.
You should also consider if the sources you're getting your reviews from are trustworthy. Are the reviews based on the opinions of actual runners or were they conjured up by corporations trying to sell you their range of products? An easy way to tell if a review is biased is if a particular shoe company has sponsored it. Some sponsored articles may even downplay the competitors' offerings. For instance, if you come across an Adidas-sponsored review on the Internet, you wouldn't expect it to say many critical things about Adidas running shoes.

Not Breaking New Shoes In Properly
So let's say that you've already found the perfect set of running shoes; the problem now is that they feel a little bit uncomfortable during the first couple of runs. If this is the case, then you may have just not broken them in properly yet. The process could take a couple of days, so it would be best not to rush through it. Don't opt for tricks such as wearing thick socks or heating with a hairdryer to break in your shoes quicker. These may even cause permanent damage to your new kicks
Instead, you should put your new running shoes on as often as possible. Wear them while you go about your chores such as walking the dogs or buying groceries. You could even use them while lounging around the house. Every step counts! If you wear your new shoes as often as possible, then the "breaking in" process will be done quicker than expected.
The next time you buy running shoes, you'll know exactly where to go and what to do in order to get the perfect pair. Just go to a specialty store and follow these tips, and we're sure that you'll find running shoes that will help you run a little bit longer and faster over time.
Sources:
8 Mistakes Runners Make When Buying Running Shoes, Runner's World