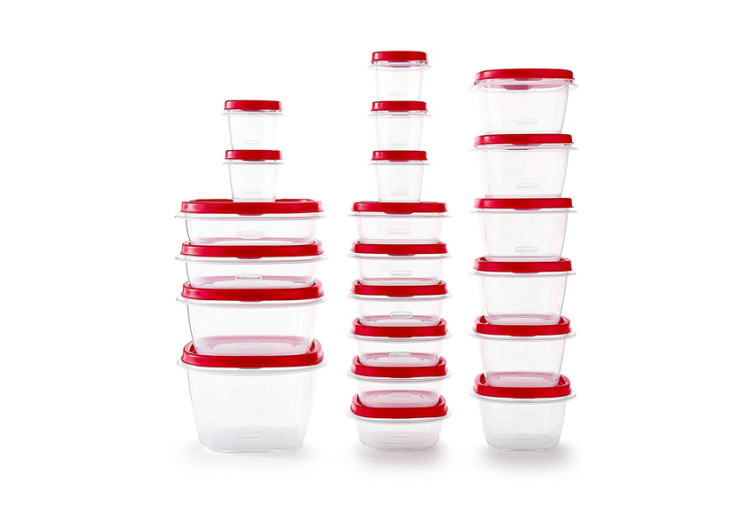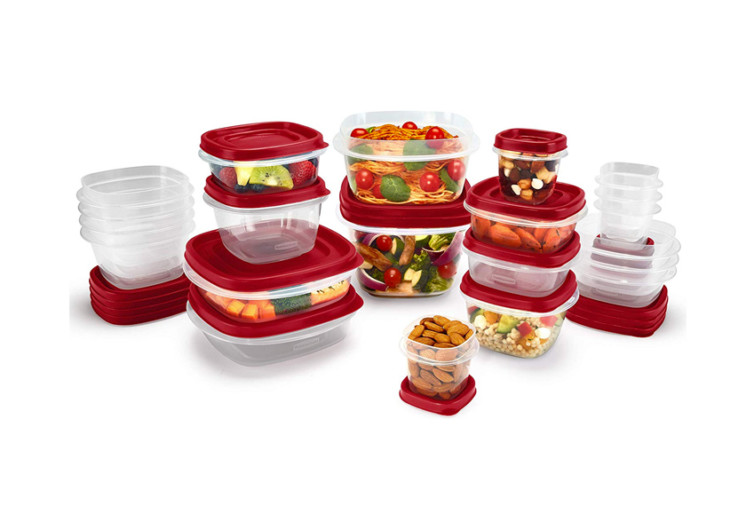 GearHungry may earn a small commission from affiliate links in this article.
Learn more
Rubbermaid Easy Find Vented Lids Food Storage Containers
For storing food and other food essentials, the Rubbermaid Easy Find Vented Lids Food Storage Containers are some of the go-to items for this purpose. The 21-set Rubbermaid food storage containers are composed of 42 pieces with separate lids.
While not all the containers have vented lids, the 3 cups, 5 cups, and 7 cups capacity have these special lids to keep the container clean from splatter when you place it in the microwave. Rubberized lid seals ensure that the food is kept fresh and intact especially when you're out for a picnic with family or friends.
This meal prep container set is composed of 5 pieces of 0.5 cup capacity, 5 pieces for 1.25 cup, 5 pieces of 2 cup capacity, 5 pieces of 3 cup capacity, 4 pieces of 5 cup capacity, 3 pieces of 7 cup capacity, 2 pieces of 9 cup capacity, and 1 piece of 14 cup capacity. This is a diverse set covering storages for condiments, herbs, fruits, chicken portions, or pasta.
It's made of BPA-free durable plastic to ensure the food you store remains healthy and fresh in the cupboard or fridge. It's microwave-safe so you can pop your pre-made meals effortlessly. After using, clean the containers easily using your dishwasher. This Rubbermaid food storage can also be used to store perishable goods in the freezer.
Some consumers noticed some deformation in the container after microwaving food with fat content. However, it does not affect its quality and can still store food safely without spills or leaks. It is recommended to separate food with fatty contents and use ceramic bowls instead of these containers.
Most consumers find this set affordable compared to other plastic containers of similar capacity. However, if your primary purpose is to store large food items, it might be best to go for other brands. Overall, users are satisfied with its quality, price, and storage suited for condiments and small food items.