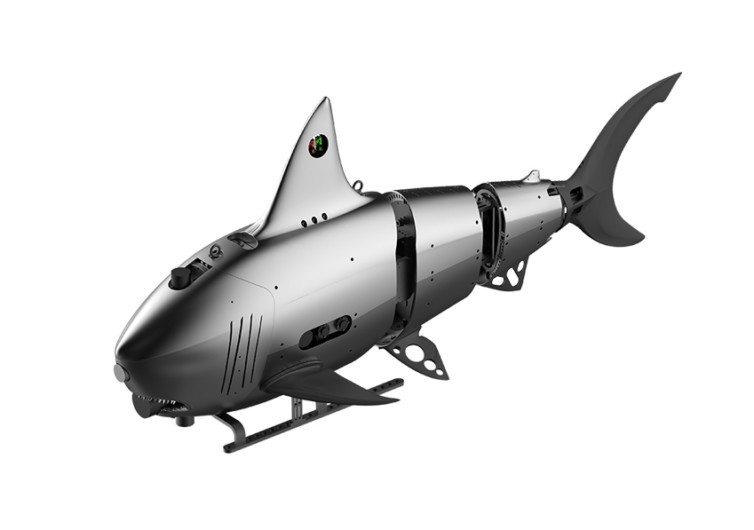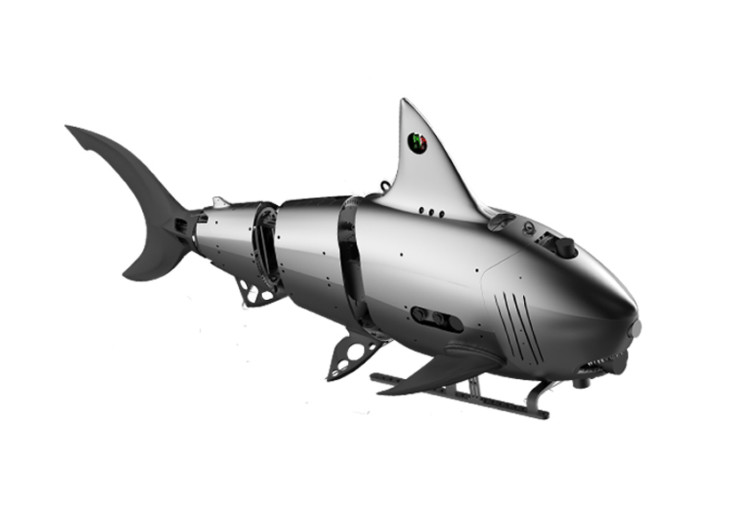 GearHungry may earn a small commission from affiliate links in this article.
Learn more
Robo-Shark
Exploring the deep blue sea is something that man has always wanted to do. But given the relative timidity of sea creatures, it wouldn't be advisable to observe these creatures with conventional underwater vehicles and drones. What you need is the Robo-Shark. This is an integrated robotics platform that allows for unobtrusive underwater operation. It's what scientists will use if they want to study the behavior of aquatic life forms in their natural environment.
Of course, the Robo-Shark is not only for scholastic pursuits. It is also useful for individuals who find it exhilarating to be "swimming" with the fishes of the great seas. The customizability of the Robo-Shark allows almost anyone and everyone to fit in with their chosen gear. This is to help achieve the goals of their underwater adventures.
Drawing its inspiration from the great predator of the deep, the Robo-Shark looks and moves like a real shark. It doesn't have noisy propellers that can scare away the native inhabitants of the seas. Instead, it features a 3-unit, multi-joint caudal fin that allows it to move as stealthily as a fish. This technology also gives the Robo-Shark remarkable speeds under water. It can blitz up to 10 knots.
Its shell also comes with a sound-absorbing material. This adds to its stealthy nature. SONAR technologies will register it as a fish, not as a robot. The implications of this platform are great. This is true when you consider its obstacle avoidance technology. It behaves like the great fish from which it derives its name.
The Robo-Shark can be your favorite plaything in the deep. Or it could very well be the underwater exploration platform you've been waiting for. With its natural fish-like characteristics, the only limitation to its performance will be your imagination. Exploring the deep is now more fun with the Robo-Shark.
CHECK PRICE ON ROBOSEA.ORG