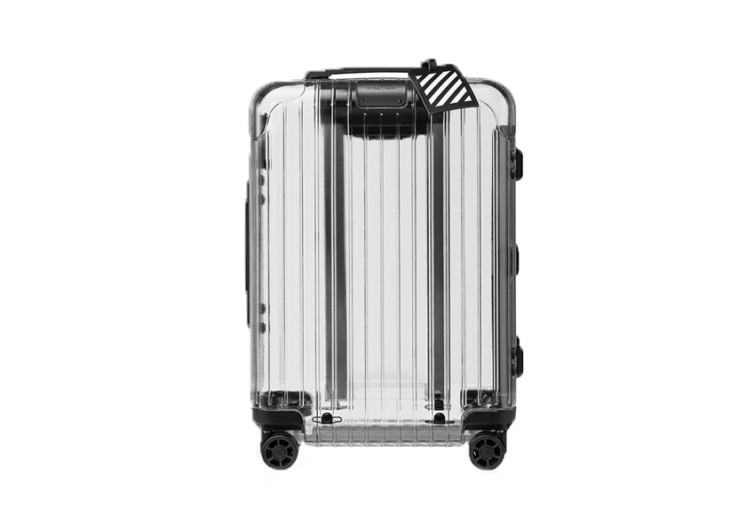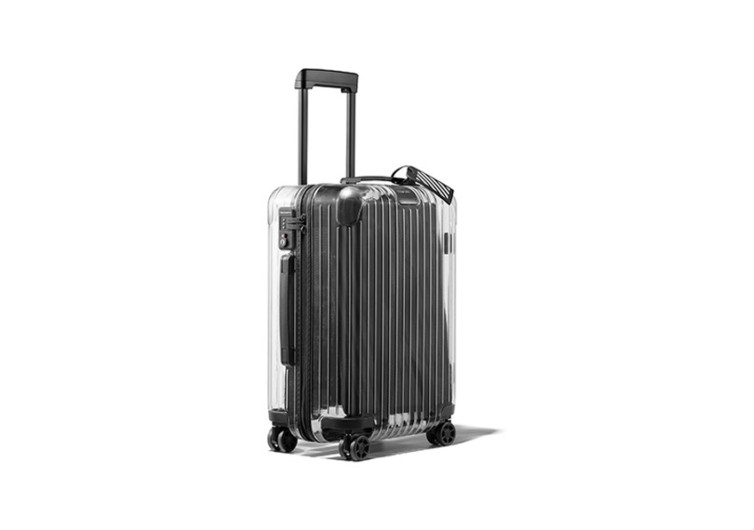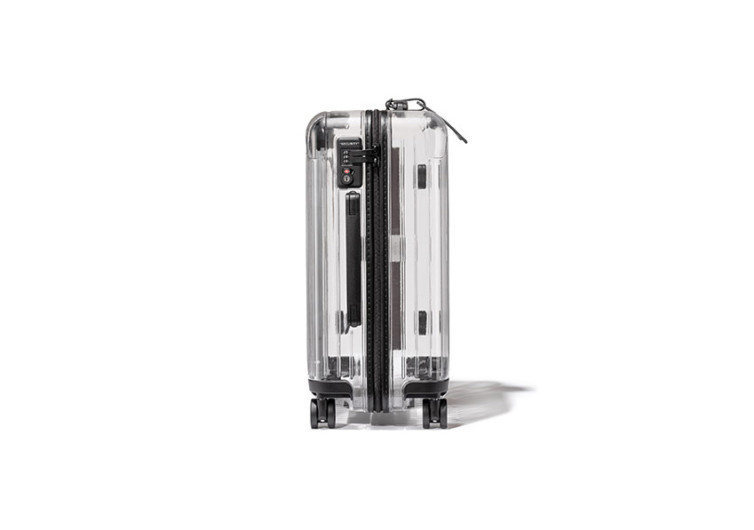 GearHungry may earn a small commission from affiliate links in this article.
Learn more
Rimowa x Off-White Carry On Case
In a bizarre twist to the increasing need for privacy amidst an ever-increasing emphasis on security especially in international travels, Rimova decided to collaborate with Off-hite, a renowned Italian streetwear label, to come up with a truly mind-boggling yet equally aesthetic and functional travel luggage that will have everyone at the airport throwing furtive glances at whoever is towing the Rimowa x Off-White.
One simply cannot believe what he is seeing since the Rimowa x Off-White Carry On Case comes with a transparent case made of super-tough and very resilient polycarbonate material that it looks more like a rolling display cabinet out to showcase one's entire definition of 'personal belongings'. On the positive side of things, airport security may no longer need to open one's luggage as they can easily see through the contents. It's the kind of traveling storage solution that is sure to generate interest as well as contempt for the obvious quirkiness of the design.
Whether it is contemptuous or not because of the obvious lack of 'privacy', the Rimowa x Off-White cannot be denied its elegance and appeal to those who clearly don't have anything to hide. It's a very powerful visual communications tool, fully capable of striking conversations from different folks and not only those in the check-in counter and airport security but also in roadside cafes and hotels.
The black handles that adorn the telescoping handle frame plus the ingeniously-crafted wheels all provide a stark contrast to the transparent case. The lock mechanism of the travel luggage also comes with identification tag attachments, providing a different visual element to the almost invisible nature of the suitcase.
The Rimowa x Off-White is an interesting new way to get your travel essentials packed in a very neat, albeit 'exposed' way. It's fashionable in a way that only the eccentric will dare use it
CHECK PRICE ON RIMOWA.COM