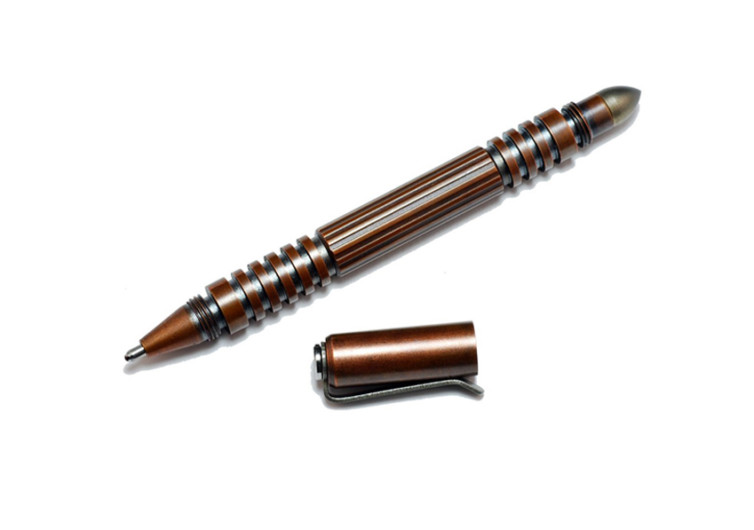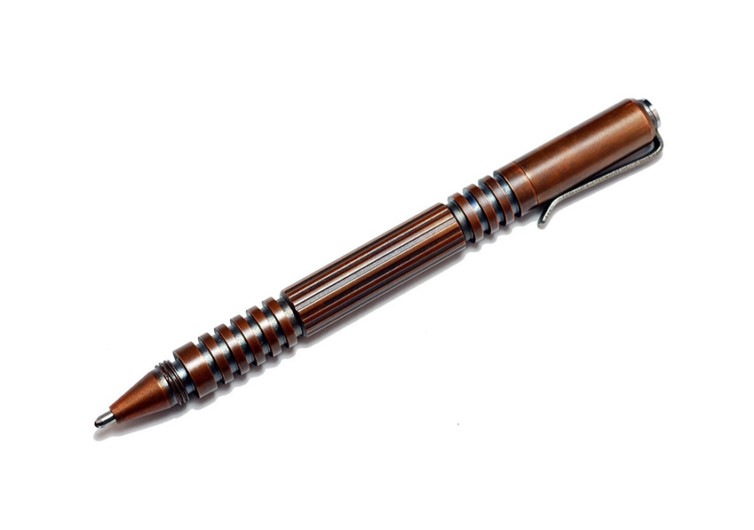 GearHungry may earn a small commission from affiliate links in this article.
Learn more
Rick Henderson Investigator Pen
One look and you'll know that the Investigator is not your ordinary writing instrument. Its principal design is that of a self-defense weapon or a glass-breaking tool that should help you get out of any situation. However, it still has the soul of a true-blue writing instrument that makes it a worthy clip-on for everyday use.
The Investigator is a tactical pen that is small enough to accommodate standard full-sized pen refills from Fisher Space. But what you may not realize is that the Investigator is highly modular. Its bullet-like attachment at the rear of the pen is an ingeniously threaded piece. For now, the design gives it an eye-catching, conversation-starting piece as Rick Hinderer continues to perfect the different attachments that will replace the bullet tip. Expected on the line are a strike bezel and a few other worthy miniature tools for tactical and survival purposes. These attachments are expected to be highly personalized 17-4 stainless steel devices that are perfect for one's personal use or mission objectives.
On both outer thirds of the Investigator, the barrel is deep grooves that have been carefully designed using CAD / CAM technology and then perfected using advanced CNC machining, the Investigator provides a robust feel every time it is held on one's hand. The longitudinal grooves that make up the middle third of the barrel not only gives the Investigator a remarkable line contrast but also further add to the device's excellent grip.
The Investigator comes in a bead-blasted finish, giving its brass material a more vintage look. It's a talking point in bars and offices alike or a venerable piece in one's display cabinet. Regardless of how the 4.25-inch long Investigator Pen is to be used on a daily basis, it sure is a worthy writing instrument to have in one's person.