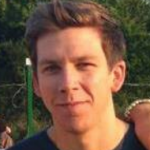 The Richest Men of All Time
It's true that money doesn't buy happiness, but crying in a Rolls Royce is a lot more comfortable than doing so on the cold, hard ground. You might never make it rich, but that doesn't mean you can't learn a little about those who have been very lucky (or been born into the right family) and maybe change your fortunes, so here's our list of 10 of the Richest Men of All Time for you to feel a sting of jealousy and a vault's worth of inspiration.
1. Bill Gates
We all know about Bill Gates. The dude has been prominent in our lives for as long as we can remember. The founder of Microsoft, Mr. Gates is arguably the richest man currently alive (and the only living guy on our list), while his wealth may pale in comparison to the riches of the past, that doesn't take away just how impressive this fortune is.
Famed for his efforts to make the world a better place, Bill is sure to be remembered in history with much more favorable than his competitors. You'd think with the fickleness of the tech industry, we'd have gotten bored of him a long time ago, but his company makes reliable products and he seems like an all-around good guy, which is just what the general public wants from a celebrity.
Industry: Computers, Technology
Net Worth: $78.9 billion
Potential for Supervillainy? Time will tell if Good Old Bill decides to forego his highly popular philanthropist efforts, but something tells us that he'll remain everyone's favorite computer nerd for years to come and almost certainly not use his technological know-how to develop an army of robots to enslave us, that definitely seems more like something Bezos would do (although we still love Amazon Prime).
2. Henry Ford
Imagine how hellish it would be to get to work every day on foot, maybe worse, imagine if you had to sit on the bus or train every day instead of enjoying the relative comforts of your car. For this, you can thank Henry Ford, an innovator in the automobile industry and the guy responsible for bringing the car to the general populace.
It wasn't just cars that made Ford his money, though. His innovation and decision to implement the assembly line method of manufacturing allowed for mass-production that we still reap the benefits of today. Without this, the Average Joe and Jill would be left staring through the windows of the wealthy, wishing we could get our hands on that cool looking games console, smartphone, or drone.
Industry: Automobiles
Net Worth: $199 billion
Potential for Supervillainy? Unless you consider making it to work on time every morning the responsibility of a supervillain, we're going to say nah. Henry Ford didn't invent the car, but he is the reason that they sit on nearly every driveway around the world. Without him, the unwashed masses would have remained just that, and we'd never enjoy our simple, taken for granted luxuries we know today.
3. William the Conqueror
Settling in England following the Battle of Hastings in 1066, William the Conqueror, also known as William I, William of Normandy and William the Bastard (to the giggles of many English schoolkids across the country) is responsible for the Domesday Book and establishing the Norman line of monarchs in England after years of indecision and bloody battles throughout various kingdoms on the island.
Thanks to his rumored Viking heritage, William's plundering up and down the country allowed him to amass a vast amount of wealth. In modern-day terms, this is equivalent to as much as $229 billion, which would have been around $12,000 at the time, or just under 10% of England's GDP.
Industry: Conquering Fools, Winning Battles
Net Worth: Between $209 to $229 billion
Potential for Supervillainy? Perhaps when he initially set foot on the English coast and went to war against Harold and Harald some may have believed him to be a strange warmongering foreigner, but if anything, he is responsible for England becoming the European and global power that sent shivers down the spines of small nations throughout the second millennium. Conquered lands may have seen William the Bastard as a supervillain (complete with a supervillain nickname, too!) but if you know your history, he was anything but.
4. Jakob Fugger
Who, you ask? Well, exactly. Jakob Fugger is not as glamorous as some of the other guys on this list, but that doesn't detract from his immense wealth. He made his fortune in banking and merchant activities during the 15th and early 16th centuries but also dabbled in textiles and in mining silver and gold around neighboring countries.
Being both born and dying in Augsburg, Fugger helped to finance kings and he wielded great influence among royalty during the Renaissance period that was felt for generations even following his death. Gone and kind of almost forgotten, Fugger was part of the cultural elite in a way that few of us could even dream of, you don't earn the nickname Jakob the Rich for no reason. Fugg Life, indeed.
Industry: Finance
Net Worth: $221 billion
Potential for Supervillainy? As a banker, then we're sure a lot of people might consider supervillainy the next step of his career progression, but instead of sweeping through lands to conquer the proletariat, Fugger seemed more intent on hoarding his wealth as opposed to using it for world domination, although with his connections, he could have very easily conquered the world. Good on him for staying restained.
5. Joseph Stalin
While it's impossible to measure just how rich Stalin was, the size and overall wealth of the USSR during it heyday can give us a decent indication that he was one of the richest men of all time. In modern money, this works out to about $7.5 trillion, but it wasn't strictly Stalin's money, and GDP can get a bit tricky when talking personal wealth.
Regardless, this is still a massive amount of money even for a nation. We might be playing a bit fast and loose with the definition of wealth, but having absolute power (and in turn being corrupted absolutely) in an autocratic society allowed him to spread the Soviet influence far and wide.
Industry: Head of the USSR
Net Worth: Impossible to measure comparative to the worth of the Soviet Union, but it was responsible for nearly 10% of the global GDP at the time, so yeah…
Potential for Supervillainy? He got outrageously close for a while there during the 20th Century, and some would say he's as representative of a real-life James Bond villain as we'll ever get, complete with a secret police, the array of gulags and evil-looking facial hair.
6. Mir Osman Ali Khan
Again, someone you might not have heard of, but Mir Osman Ali Khan was indeed one of the richest men of all time, and then some. Before India became India and was still ruled by the British, he oversaw the Hyderabad State complete with a collection of gold worth over $100 million, along with wielding power that could corrupt lesser men (looking at you, Joe).
In addition to his dragon's den of gold, he also possessed $400 million in precious jewels which included the Jacob Diamond (using it as a paperweight, because when you're that rich why not?) and owned 50 Rolls Royces.
Industry: Ruler of Hyderabad State
Net Worth: $230 billion
Potential for Supervillainy? Very low, Mir Osman Ali Khan was one of the good guys and proved it by spearheading the development of schools, railways and electricity stations throughout Hyderabad, although that's not to say one of his near-150 kids and subsequent descendants won't get that global overruling itch.
7. Nikolai Alexandrovich Romanov
Despite getting executed along with his family, Tsar Nicholas II, the last emperor of Russia held a vast amount of wealth which was as much as $900 million before the onset of World War I, which adjusts to $300 billion in modern day terms.
Due to his and his family's fate, though, it just goes to show that it doesn't matter how much money you have, you can still fall foul of a revolution if you aren't careful. At least the Church recognized how much of a supposedly good guy he was, though so perhaps he's rich in the afterlife.
Industry: The Last Emperor of Russia
Net Worth: $300 billion
Potential for Supervillainy? Massively unlikely and not just because he is now deceased. Despite Russia's somewhat justified, somewhat melodramatic reputation as the Big Evil of the world, Tsar Nicholas II ended up being canonized by the Russian Orthodox Church, which makes his the richest saint of all time, very much the opposite of a supervillain.
8. Andrew Carnegie
Coming over from Scotland and making big bucks in the steel industry, Andrew Carnegie had success after success after success from smart investments to the eventual move into the steel industry and other industrial specialties.
Unlike some on our list, Carnegie seemed to be just a little bit against money. He is well-renowned for giving away most of his fortune to aid those who needed it more, having come from a less-than-affluent family himself and was a natural philanthropist. This paved the way for similar acts of kindness from other multi-billionaires, as seen with Bill Gates and the like.
Industry: Investment, Steel and other Industrial ventures
Net Worth: $310 billion
Potential for Supervillainy? There didn't seem to be an evil bone in Carnegie's body. He'll go down as perhaps the greatest philanthropist of all time, having grown up poor Carnegie understood just how real the struggle could get.
9. John D. Rockefeller
Part of what might be the most famous US family of all time, John D. Rockefeller is as much of a New York traditional as bagels, yellow cabs and the Empire State Building. Thanks to exploits in energy, primarily oil and petroleum, Rockefeller created a vast empire that still holds influence today. For many, they consider Rockefeller and New York to be responsible for each other's success, and one could not exist without the other. From what both have achieved, it's easy to see why.
Much like Carnegie, Johnny Boy was a huge philanthropist and focused his energies on education, putting his name to Rockefeller University and founding the University of Chicago. Without him, the American landscape would be much, much different.
Industry: Oil, Petroleum, Energy
Net Worth: $340 billion
Potential for Supervillainy? We're sure that Mr. Rockefeller could have engaged in some mild supervillainy if he'd felt like it, but this guy was no Lex Luthor and instead, he focused his energy on founding two colleges and giving back to the community, which rocks.
10. Mansa Musa
The richest man there is, was, and ever will be. Mansa Musa was the Lord Emperor of Mali during the 13th and 14th centuries and boasted a wealth of $400 billion, four times as much as Bezos, and just under six times more than Gates.
Thanks to salt and gold mines (at the time half of the planet's supply) within the West African country, Musa was able to amass a huge amount of personal wealth, which puts him far ahead of Tsar Nicholas and Stalin by lightyears. There's no real modern-day equivalent to Mansa Musa, and there probably never will be. The closest we can imagine is T'Challa and his vibranium reserves. That's right, Musa was so rich he can only be compared to fictional characters.
Industry: Emperor
Net Worth: $400 billion
Potential for Supervillainy? Certainly not megalomaniacal as he could have been, it seems Musa was quite happy building schools and mosques, which is a nice change of pace and makes him a multi-billionaire to admire.
Mr. Moneybags
Maybe the fact that the majority of this list are no longer with us says something about life and wealth and whether or not it all means anything in the end, or maybe they were just so immensely successful, that even entrepreneurs of the present day have a lot of catching up to do. Bezos, Zuckerberg, and Musk don't hold a candle to Musa, Ford, or Rockefeller, so perhaps its time to step your game up, boys.
Sources