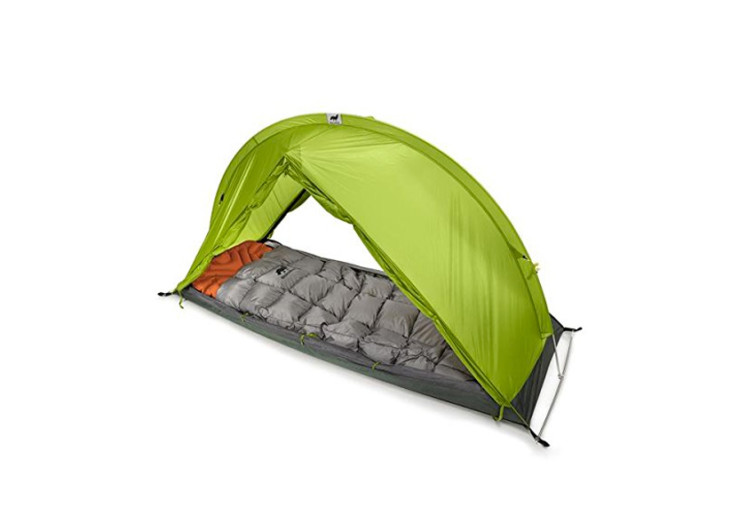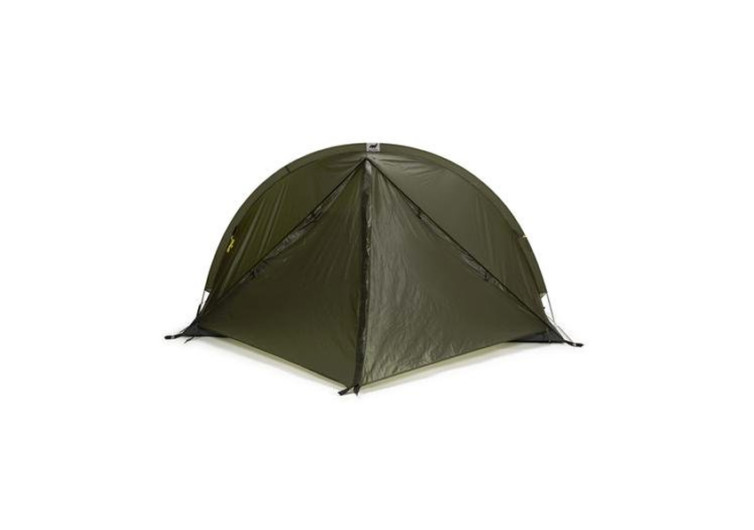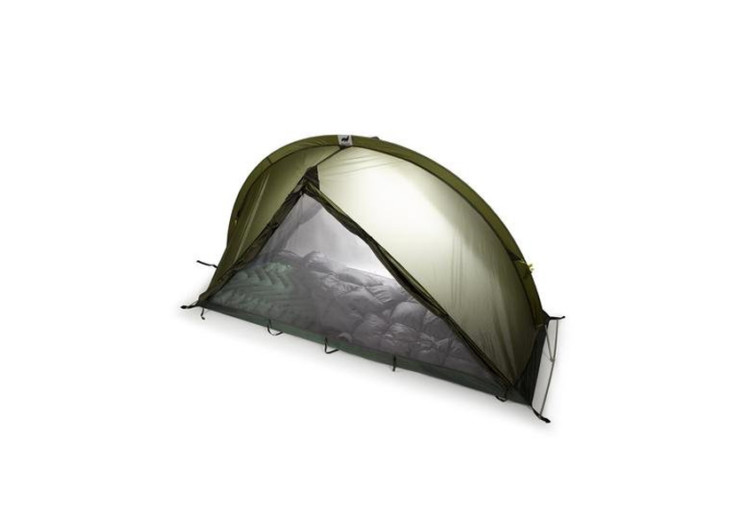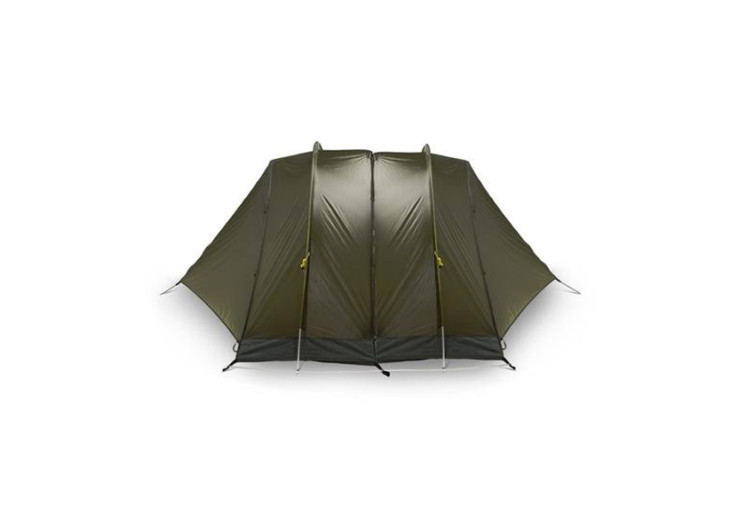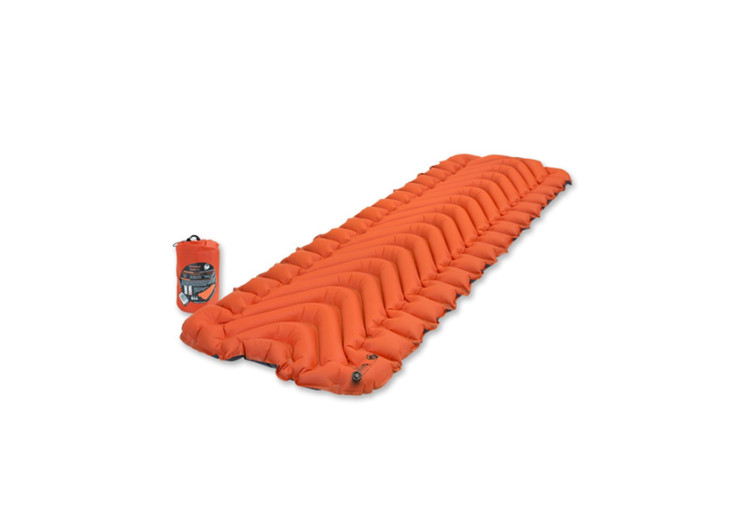 GearHungry may earn a small commission from affiliate links in this article.
Learn more
RhinoWolf Camping Tent
RhinoWolf is giving nature lovers another reason to enjoy camping in Mother Nature's backyard. The RhinoWolf Camping Tent is a hybrid camping gear that combines the weather protection of a tent with the comfort of a sleeping bag. This 2-in-1 camping gear reduces the number of gear you have to carry. This means you'll get to bring other equally-important stuff on the trail.
At the base of the RhinoWolf is an air mattress that boasts of a unique engineering design. There's no need to bring a bulky air pump since the RhinoWolf inflates in under 15 breaths. The best part of its design is that the sleeping surface follows a V-shaped body-mapped chamber. Instead of the conventional flat sleeping surface, the V configuration allows for full body support.
The sleeping bag component of the RhinoWolf is more like a comfortable blanket than it is a bag. The design and construction gives you the sensation of being cuddled to sleep. It's as if you have your own security blanket lulling you to slumberland. The material is warm enough to make you comfortable even in 40-degree weather.
Sleeping bags don't have RhinoWolf's tent attachment. This gives the product its definite edge over other products on the market. Featuring 2000-mm 15-denier nylon ripstop material, the RhinoWolf tent is an integral component of its outer shell. It may not be as dense as authentic camping tents, but it sure can protect you from the rain and wind. The sides of the RhinoWolf tent also come with silicone for added strength.
Weighing in at only 5.29 lbs, the RhinoWolf will never put a strain on your back. It's a worthy camping gear since it already incorporates at least two different outdoor items into a convenient package. It's a worthy system for backpackers, trekkers, and weekend adventurers.