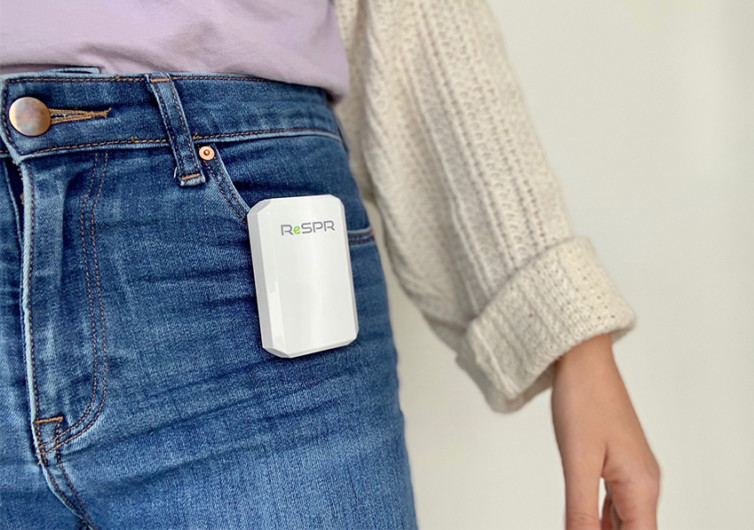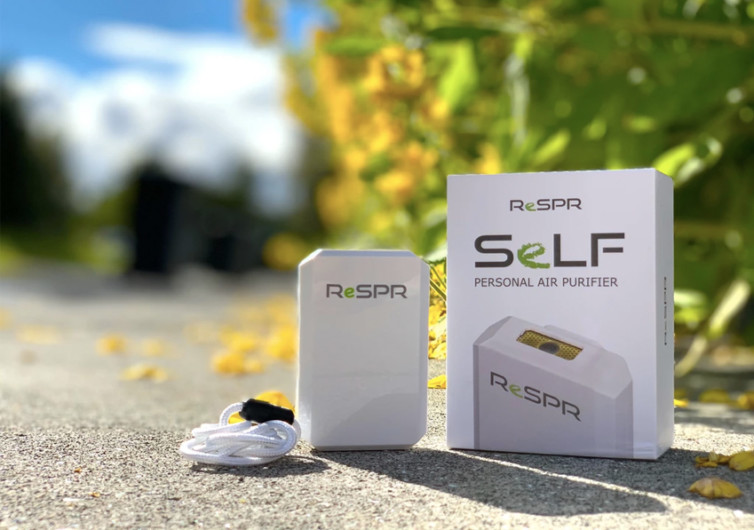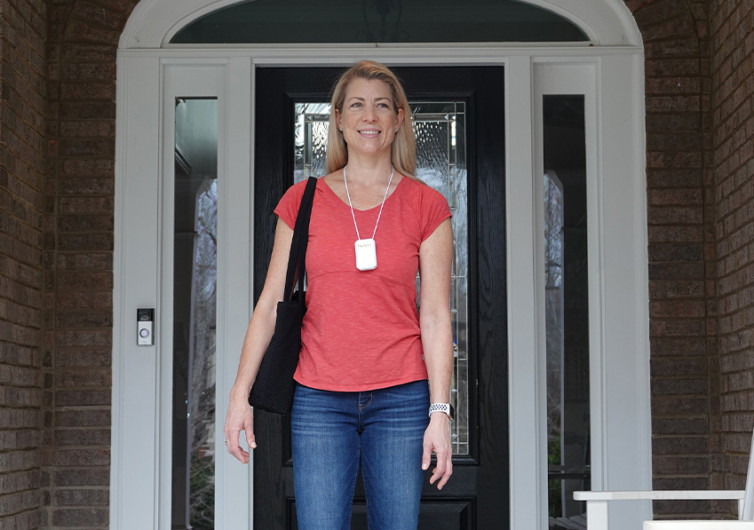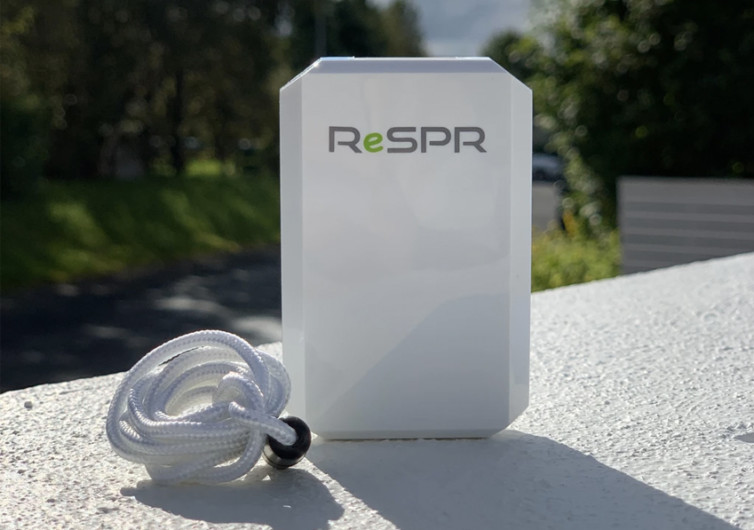 GearHungry may earn a small commission from affiliate links in this article.
Learn more
ReSPR SeLF Personal Purifier – Wearable Protection
The ReSPR SeLF by Dallas-based ReSPR Technologies is a wearable, personal air purifier. The tiny unit hangs from a neck lanyard. It utilizes the completely safe, eco-friendly, and chemical-free ionization process to clear harmful pathogens and pollutants from one's immediate breathing space. What constitutes "immediate?" How does a 3-foot radius sound?
Personal Air Purifier Process
"In nature, energy transfer ionizes the air, which repels the microscopic particles that cause problems for our respiratory and immune systems. By harnessing this process, the SeLF can reduce the concentration of small particles around your breathing space like smoke, pollen, allergens, bacteria and viruses." – ReSPR Technologies.
The ReSPR SeLF personal air purifier does all of this through a proprietary tech that generates upwards of seven million charged ions. Airborne particles that are 2.5 micrometers or fewer in diameter and floating within 3 feet of the unit will electrostatically attract the SeLF's charged ions. Those ions then attach to the airborne particles and render them too dense to stay afloat. This results in a decommissioned particle that is no longer aerosolized and no longer inhalable.
Packable, Portable Purification
The SeLF Personal Air Purifier is TSA-approved, miniature, and operates noise-free for quiet, constant protection regardless of setting.
Using the portable device is foolproof; either hang it around your neck with the accompanying lanyard or hook it to your clothing with the integrated belt clip and press the "On" button.
The SeLF's built-in lithium polymer battery runs for 24-30 hours off a single full charge. To recharge the unit, connect it to the included USB-C cable and plug it into a power source for 1 hour.
Precautions from ReSPR Technologies
Here are a couple of things that need noting, especially in like of the COVID-19 pandemic.
Ionization technology like that found in the ReSPR SeLF personal air purifier cannot prevent nor cure COVID-19. The ReSPR SeLF air purifier does not protect against direct-contact disease transmission – such as that occurring through touch or via the expulsion of bodily fluids.
The ReSPR SeLF is not a substitute for a CDC-recommended face mask. While ReSPR Technologies recommends wearing the SeLF personal air purifier along with one's mask, the company urges users to abide by CDC guidance by wearing an adequate cloth face covering when in public spaces.
ReSPR's proprietary design is most effective within indoor ecosystems "and spaces where the air isn't actively moving." But, says the company, the SeLF remains effective outdoors and works best when where there is little to no wind.
Buy Your SeLF Some Breathing Room
The ReSPR SeLF personal air purifiers are back in stock and 13% off MSRP at the time of this writing. Hop over to ReSPR's product page to land your SeLF a unit for $139.
Every SeLF personal air purifier comes with a hassle-free, open-box return policy. ReSPR will even cover return shipping costs if you're not 100% satisfied within the first 30 days.
CHECK PRICE ON RESPR SELF