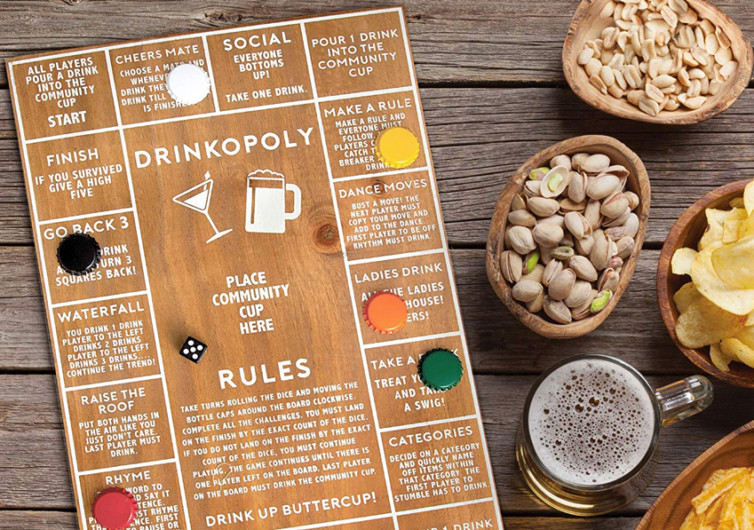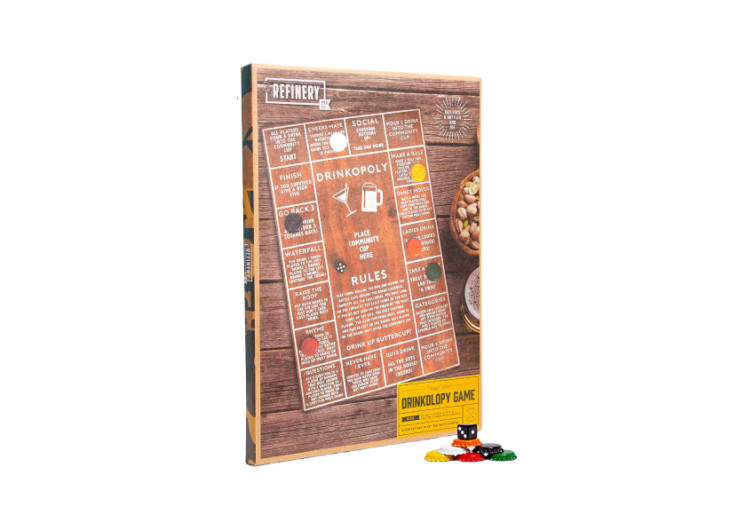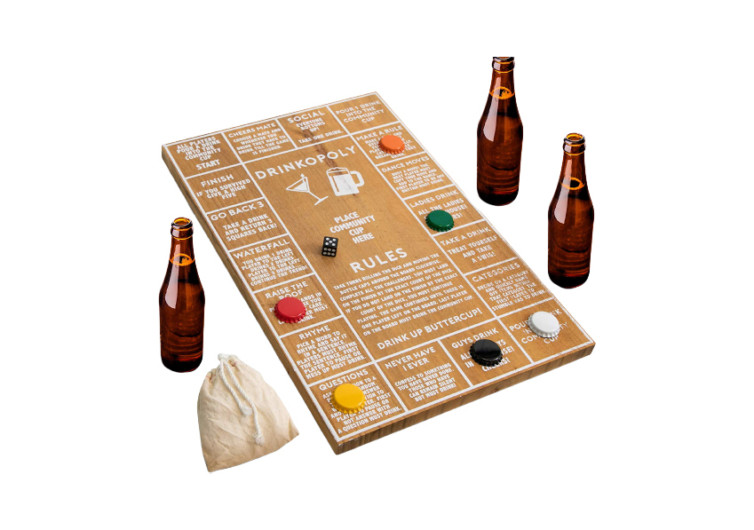 GearHungry may earn a small commission from affiliate links in this article.
Learn more
Refinery Drinkopoly Game For Adults
Call it the Monopoly for alcoholics. The Refinery Drinkopoly Game is a great way to enjoy the company of friends while feasting on foods and booze. It is a very simple drinking game that offers a lot of fun for everyone who is never afraid to lose and drink the community cup.
Refinery and Co. designed the board game to have a more classic and rustic look. It uses authentic solid hardwood in the creation of the game board. The prints are also as rustic as the board itself. One will never mind turning this game board into a worthy wall display.
The set already comes with everything you need for endless hours of booze and fun. There are 6 player tokens and a dice. The good news is that the player tokens are ordinary bottle caps that the company repurposed. If you lose some of these caps, then you can always replace them with the crown of your beverage.
This drinking game has a very simple rule. Players need to advance their tokens around the game board by throwing the dice. Each tile on the board has its own unique challenges that the player or players will have to address. There are icebreakers where everyone gets a chance to drink up before resuming the game.
One has to land his or her player token on the "Finish" tile of the game using the exact count of the number on the dice. If not, the player has to keep on playing. The last player to do so will have to drink the community cup in the center of the board.
The Refinery Drinkopoly is a very interesting and very fun drinking game. It lets you do a few outrageous things that you would not normally do. The good news is that everything is for fun.