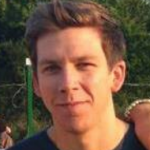 Support us! GearHungry may earn a small commission from affiliate links in this article.
Learn more
Reasons To Nap
Napping sometimes gets a bad rap and is often thought of as the national pastime of the lazy or poorly motivated. But nothing could be further from the truth. A modest nap during the afternoon hours allows you to wake up as fresh as a daisy with all the power you'll need to carry you through the rest of the day without having to rely on artificial stimulants. And scientists say that people who nap at least 30 minutes at a time 3 times a week live longer than those who don't. Longer life not enough for you? Here are 10 more reasons why taking a nap may be the best thing you do all day.
1. You'll be More Alert
We've all been there. Those times when our eyes glaze over and our brains shift into neutral. Such times have a tendency to sneak up on and overwhelm us. One minute we're fine and a few minutes later we look like an extra from The Walking Dead. In such circumstances simply soldiering on isn't really the smartest thing to do, nor is fixing a pot of coffee and subjecting your nerves to a caffeine onslaught, nor is calling it a day and tucking yourself in with a binky under the new comforter. What's really needed is a timeout A nap. We understand that napping on the job isn't going to endear you to the boss. But if you work from home or you are otherwise in a position where taking a nap won't torpedo your career then lying down on the best memory foam mattress you can find for half an hour could be just what the doctor ordered. When you awake you'll feel more alert, more focused and primed for another highly productive run.
2. You'll be More Level-Headed and Emotionally Stable
Getting enough sleep is every bit as important to mental and emotional health as the food you eat and whether you exercise. That not only means getting 7 or 8 hours per night but hitting the couch for 30 minute pick me up naps during the day when necessary. The National Institutes of Health says you should consider yourself sleep deprived if you start to doze off:
In a public place, including work.
While talking to someone in person or on the phone.
While sitting in traffic.
While eating whether in public or private.
During meetings or interviews.
3. You'll Enjoy Better Cardiovascular Health
The heart is a muscle. The most important muscle in the entire body. And like other muscles, it needs to take regular breaks if it's to operate at peak efficiency and effectiveness. Depriving your body of needed sleep, whether at night or in the afternoon, puts unnecessary strain on the heart, forcing it to work overtime when it should be kicking back and taking it easy. It's long been known that sleep deprivation and heart problems go hand in hand. But most people tend to think that being deprived of sleep only means you don't sleep enough at night. In fact, you are sleep deprived any time your body is calling for a nap and you do not respond by shutting down for a while. So next time you find yourself nodding off during the day put your feet up, set the alarm clock for 30 minutes on and get some shut-eye. Your heart will thank you for it.
4. It Will Enhance Problem Solving Abilities
While sleep is important for the body it's perhaps more important for your brain. Your mind is an information sponge and data processor without equal (at least as of this writing). But it needs a break now and then to take stock, interpret and collate the new data it's absorbed and to try and make sense of unresolved feelings, impulses or emotional situations (which is what dreams are for). If it's constantly busy absorbing new information and experiences there simply isn't enough brain power available to properly analyze problems and devise solutions. So take a nap. Give your brain a chance to catch up and you're bound to wake up ready to rock.
5. You'll be Less Stressed
While most people rightfully think that stress causes fatigue not as many are aware that the opposite is also true. When we're fatigued we don't process things very well, we get confused easily, we're not as articulate and our ability to listen and comprehend are compromised. All these things can produce stressful situations where others feel we are not giving them the attention they deserve or we are unclear about what is expected of us. If you find yourself drifting (and you are in a position to do so) lay down and take a short nap. In truth it's not even mandatory that you actually fall asleep. Just laying down and disconnecting for a short time will have a relaxing effect. When you arise the fog should be gone and you'll be a better place mentally and emotionally.
6. It's Like Multivitamins for Your Mood
You know how your 1-year-old nephew or niece starts throwing food to the floor, crying and flailing about when they're tired? Well, that tendency to be irrational when we're tired doesn't really leave us as we get older. It just undergoes subtle shifts. For instance, most of us don't throw food on the lunchroom floor at work or start crying or kicking the table at our favorite restaurant when we're tired. What we do instead is we get short with our co-workers, we insist on having things our way, we become uncooperative, impatient and judgmental or we complain if the food in the restaurant isn't just right. In other words, we get grumpy. Naps are like multivitamins for your mood and will help put you back on the happy trail.
7. You Won't Need or Want as Much Caffeine
Whether you get it from soda, tea or coffee, caffeine is the ultimate double-edged sword. On the one hand, it can provide a needed and welcome kickstart to the day or that little something extra that allows you to reach and surpass your performance goals at the gym. On the other hand, it can be habit forming and many people reach for a 2nd, 3rd or even 4th cup without giving it much thought. Then at night they toss and turn wondering why they can't get to sleep. In the morning, groggy and sleep deprived, they need a couple of cups just to feel alive. And the cycle goes on and on. Getting a nap when you need one will negate the need for drinking all that coffee and provide the added bonus of letting you sleep better at night.
8. You'll Find it Easier to Maintain or Even Lose Weight
Studies have shown that the production of ghrelin increases when we are sleep deprived. That's important because ghrelin is a hormone that triggers the hunger response. Not getting enough sleep has the additional effect of reducing leptin. Another hormone related to appetite. The end result is that a tired person is more likely to be a hungry person. Whereas a well-rested person will not experience the same kind of hunger pangs and will find it easier to avoid weight gain or even lose weight if they are on a diet. So the next time you feel like taking a nap in the afternoon don't put it off if you don't have to. It will help you keep your weight under control.
9. You'll Look Younger
Skin is the largest organ in the body and if you want to get some idea of how you are doing at any given time just look in the mirror. If you're dehydrated or sleep deprived it's going to be written all over your sagging face. In order for your cells to repair and rejuvenate themselves, they need proper downtime. So if you want to look and feel younger go take a nap!
10. You'll be a Better at What You Do
Even a short nap can boost your ability to retain information and make you a better student, worker or business owner. Naps clear away the fog, reset our brains and make us more alert and mentally receptive. Students in particular benefit from taking afternoon naps of 30 to 60 minutes. It's believed that the afternoon nap can help flush the brain of adenosine, a neuromodulator that's present in the brain when we get tired. So if you want to max out your GPA or get that promotion at work make sure you nap when your brain is telling you to.
Napping isn't one of the traditional fitness categories but there is copious evidence that maybe it should be. By listening to your body and taking a short nap during the day you'll feel better, look better, be more alert, enjoy faster memory recall and have the energy you need to optimize your efforts in the gym.
Related Reads: 10 Effects Of Sleep Deprivation On The Body