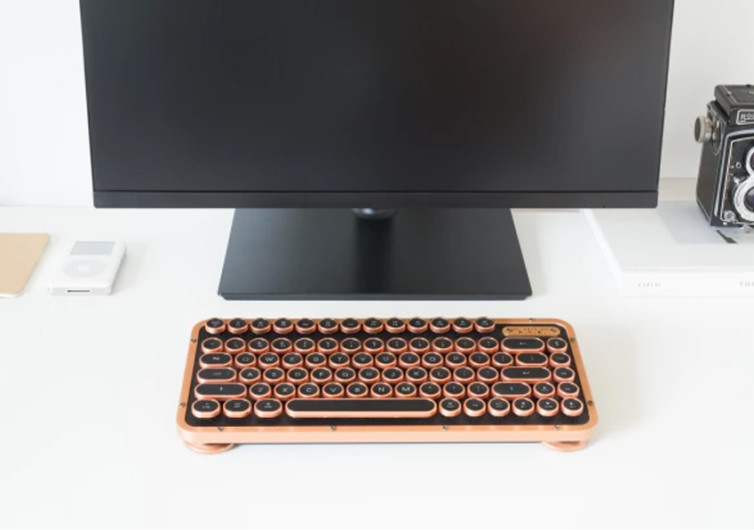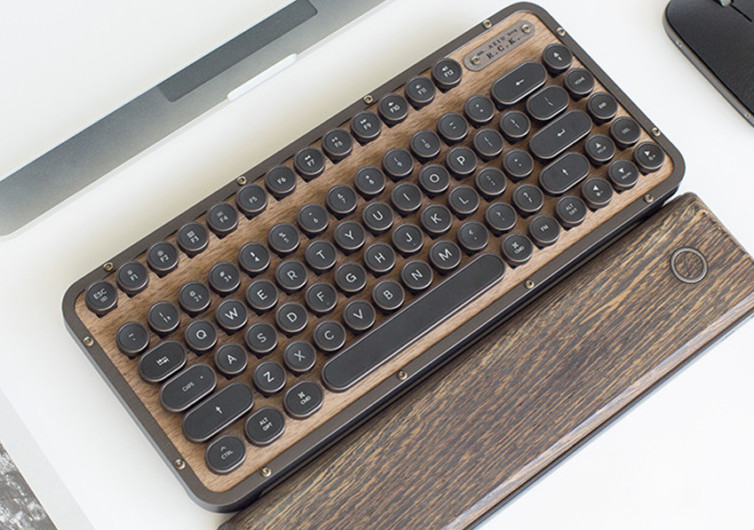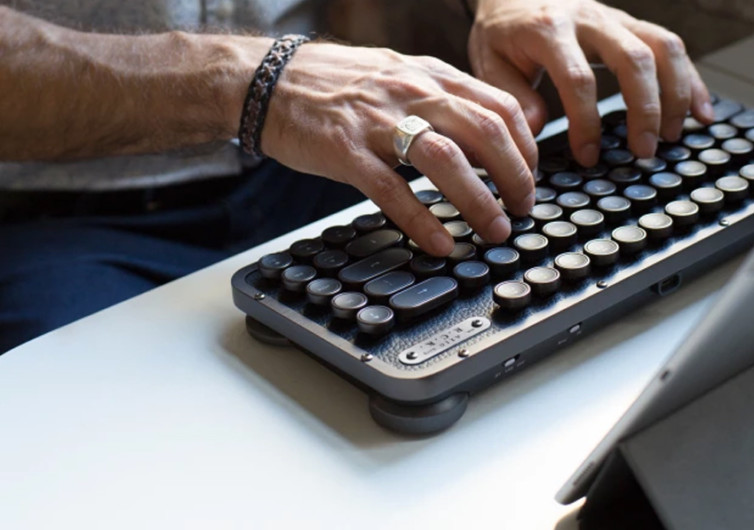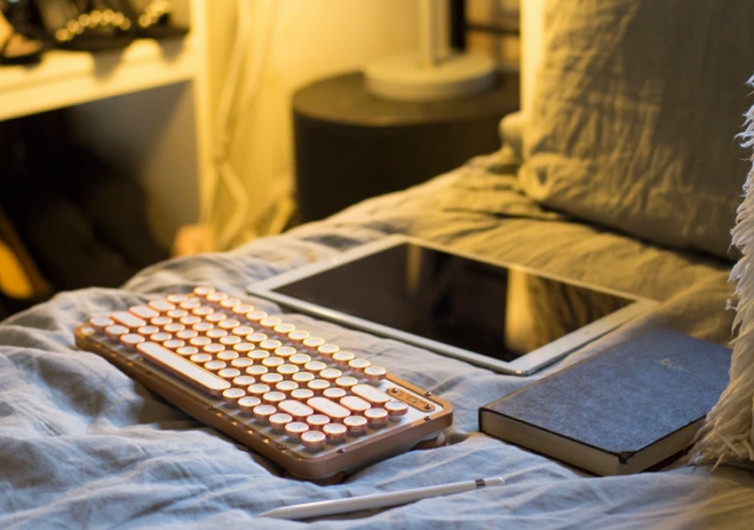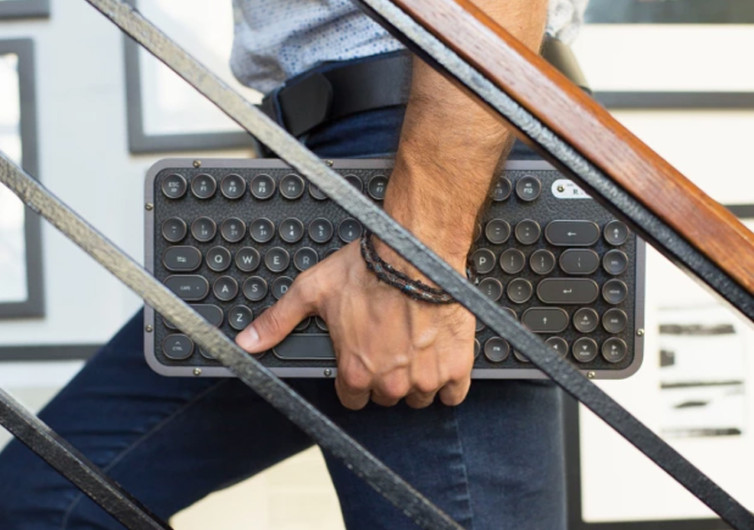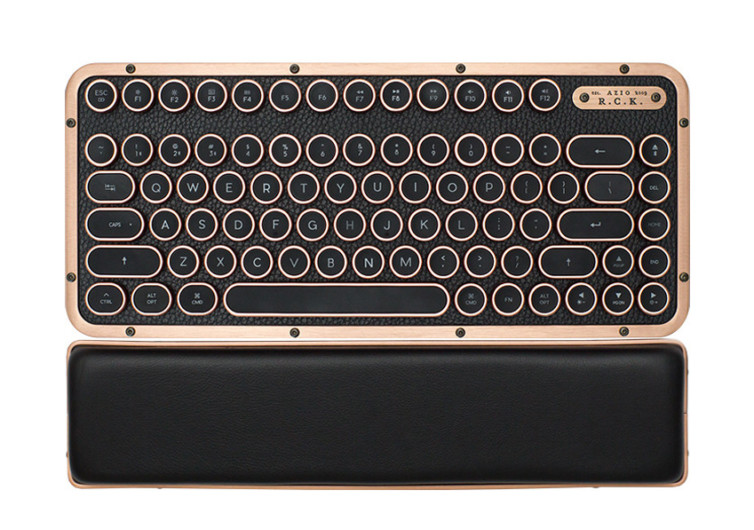 GearHungry may earn a small commission from affiliate links in this article.
Learn more
RCK Keyboard
The days of the Underwood, Olivetti, and other brands may have been long gone, but someone is trying to revive 19th and 20th-century document writers and add a touch of 21st-century modernity. While the AZIO Retro Compact Keyboard sure have keys that look like those from 19th-century typewriters, the RCK is a fully functional mechanical keyboard that is designed to fit right into your 21st-century modern lifestyle.
Available in 4 elegant designs, the RCK features rounded keys just like the old days. Some keys are designed as ovals such as the spacebar, return key, and back key, just to name a few. While these may have an elongated form, they still follow the rounded edge to give uniformity to the RCK design. The keys come with a centered LED backlight, giving you a beautiful keyboard that sparkles like a gem especially when used in the darkness.
Being a mechanical keyboard, the RCK gives you the feel of typing on an old typewriter sans the loud clicking of the keys as it hits the barrel on the paper fee. The RCK does give you a faint click, however, just so you'll have that complete experience of a mechanical device. The keys respond exceptionally well with just the right amount of rebound pushing against your fingers with each tap.
Each RCK is designed with leather and wood as its principal material reflecting fine craftsmanship and an even finer taste in life. It's the kind of materials that never fail to inspire and to draw admiration from those who see it. In addition to leather and wood, AZIO Hex-bolted an aluminum alloy frame to give durability and robustness to the design.
The RCK works on a variety of platforms including PC, Mac, Android, and iOS. You only need to choose the appropriate platform and replace a few keycaps and you're done. It's got a high-capacity battery, too, that can last up to 2 months, depending on how you use it, of course.
It's time to add a touch of the past to your everyday computer activities with the RCK Keyboard.
You May Also Like: 12 Best Wireless Keyboards in 2019