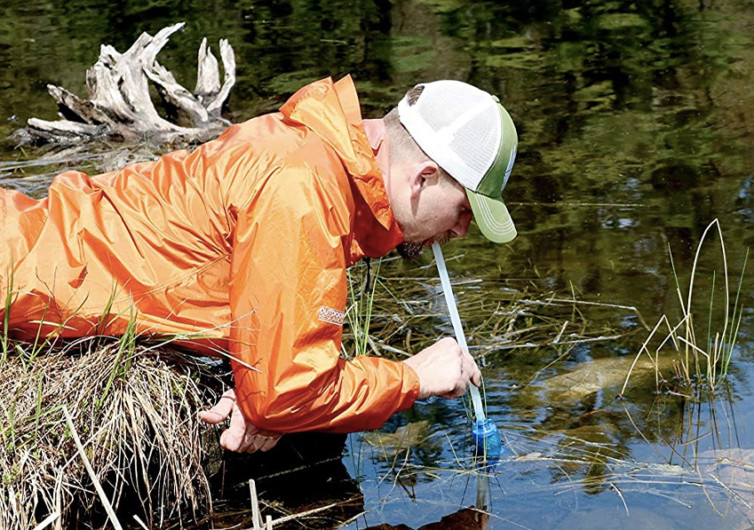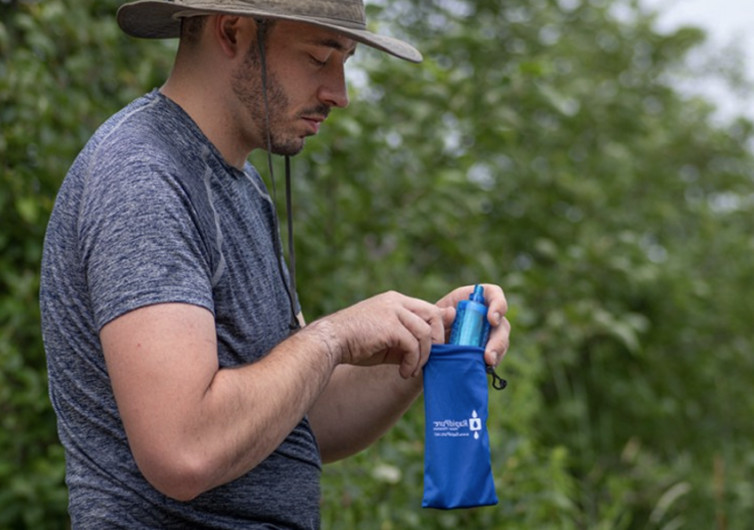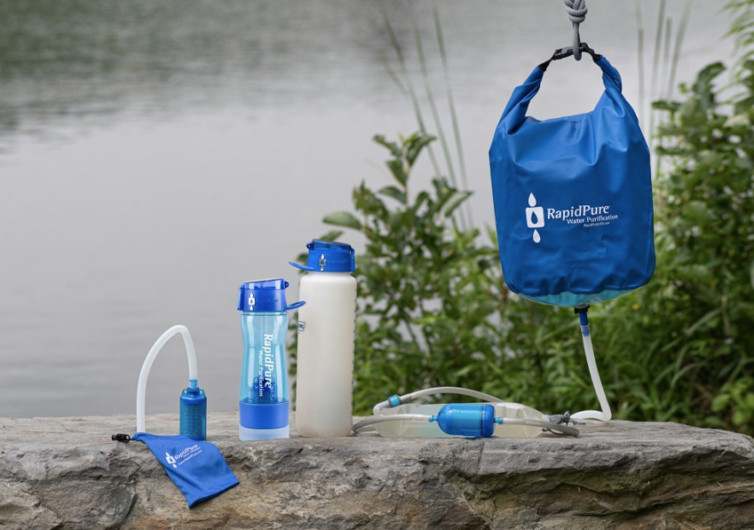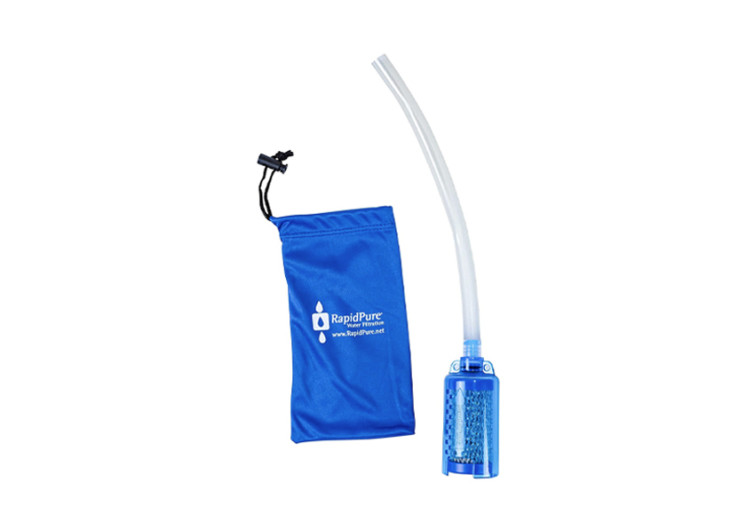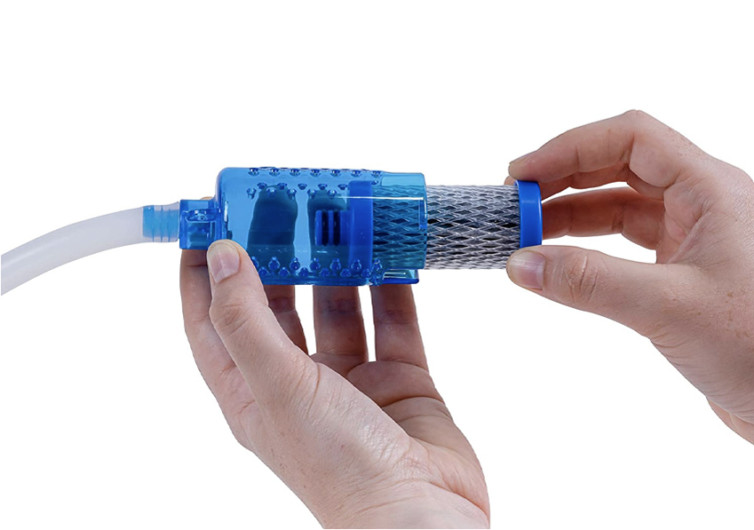 GearHungry may earn a small commission from affiliate links in this article.
Learn more
RapidPure Pioneer – Packable Pathogen Protection
One doesn't have to venture too far back into our existence to imagine a time when potable (read: drinkable without you blowing a gasket) was a total luxury. We take our tap water for granted these days, sure it might taste like you're sucking on a wad of pennies, but at least you're not going to die doing it. Modernity has its many pleasures, but it also separates us from reality.
Should you find yourself in an unfortunate situation — one which requires your to clean up some mucky mud mess to quench your thirst — you're going to need a portable water filter, but there's just so many to choose from on the market today.
Adventure Medical has a solution for you in the 2.6-ounce, fit-in-your-pocket RapidPure Pioneer Personal Water Purifier Straw that promises to clean up 99.99% of viruses. Let's take a closer look.
Kilter Filter
Look, the flowing water you see before you, be it pond or puddle, is not suitable for drinking. Bugs are floating in that thing that will muck up your insides worse than a night of two-for-ten jello shots. The Pioneer Straw features an UltraCeram technology that acts like a magnet to remove dangerous pathogens far smaller than microfilters can remove.
Longevity is always a question with portable water filters. The good folks at Adventure Medical claim that the RapidPure Pioneer is suitable for 25 gallons of water. That volume should last an individual 25-50 days, depending on personal requirements. Once the purification system has hit that mark, the filter cartridge is exchangeable for a new one.
Weight Gait
When you're a person on the go, every ounce of weight must be strictly essential, and too much can have a detrimental effect on your gait (way of walking). The good news for ultra-lighters and on-the-goers is that RapidPure Pioneer weighs in at 2.6 ounces, almost equivalent to a handful of quarters. Not bad for a life-saving device.
In its travel form, the RapidPure Pioneer rolls down into a small stuff sack that should take up a very minimal amount of space. This device's girth is negligible in comparison to its ability to keep you alive.
Why Buy
At just $30, this device is a drop in the bucket compared to the goose down puffy you think will keep you alive in case of emergency. Water is the source of all life, and without a way to clean it up, it will clean you out — and possibly kill you.
So, keeping the RapidPure Pioneer on hand in the off chance you find yourself in a survival situation? It's money well spent.