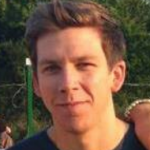 Support us! GearHungry may earn a small commission from affiliate links in this article.
Learn more
Quick Poker Tips
So, you've got your poker face perfected and you know the rules of the game to the tee – now you mean business! Whether you play poker for the socialising that comes with it or simply enjoy it for the rush of the game and the hope of a win, it's always worthwhile to pick up pointers that will help you with your poker strategy.
We've done our research, tested the methods and narrowed down a list of the 10 best poker tips that will not only help you to walk away with the prize you have your eye on (think high stakes), but you will be sure to impress your mates too as you indulge in this gentlemen's sport.
Our selection of poker tips that work:
1. Don't Play Every Hand
If you've just discovered this thrilling card game, you'll probably want to get in on the action as often as possible and you'll find it difficult to fold even when you know your cards are terrible. But if you are "in it to win it" then you need to learn when to fold and sit out on a hand when you have been dealt lousy cards. This might sound like no fun, but playing more does not mean that your chances of winning will be higher, in fact, it means there's more to lose. Know your cards and learn to tell when you have something worth playing or when it's time to sit idly by. When it's time to fold, it's time to fold!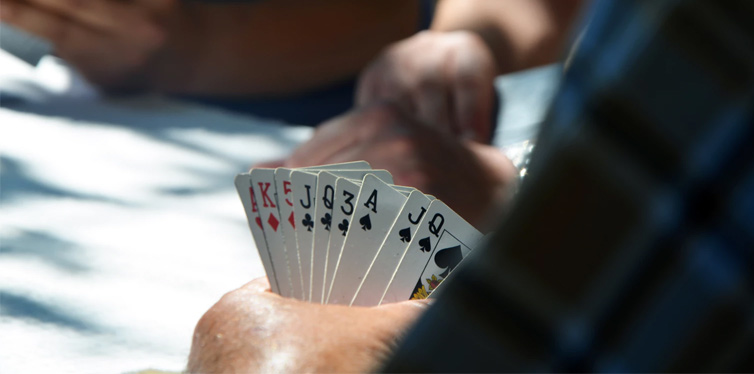 2. Don't Play When You've Had A few
We mention this as a tip because if you plan on becoming totally inebriated at your next game, then the accompanying points might be all for naught. A round of poker usually entails a stiff drink or two. If you're in for the high stakes, however, you might want to forego the alcohol so that you can be at an advantage with your sober habits. While sipping on a beer might not be enough to get you dancing on the tables, it will still make you slightly more relaxed and dull your senses, which is what you don't want. To stay on top of your poker tricks you need be alert and as fresh as a button.
3. Don't Bluff Just For Bluffing's Sake
When you're first introduced to the game of poker you'll be intrigued by the bluffing mechanism that forms part of poker theory. The aim is to fool your opponents into thinking you are winning/losing with the intention of manipulating them to play in the direction that will allow you to win. While it's definitely a part of the game and has an element of fun to it, if you are serious about winning then you need to know how to bluff, when to bluff and when to simply leave bluffing out of the hand completely. The key is to get to know who you are up against and measure if they will fall for a bluff or if they will read your tricks and use them for their own benefit, making you the fool.
4. Pay Attention To The Cards On The Table
The hand you are dealt will determine your game but your basic poker strategy should always include paying attention to the other cards on the table too. As a Texas Holdem poker strategy, for instance, you can try to figure out what the best possible hand would be to fit the flop. You can also gauge what the flush and straight possibilities could be. In a game of 7-card stud, carefully monitor what cards are showing and what your opponents have folded when forming your strategy. While some might say there is no such thing as card reading, knowing what's on the table can still give you a slight indication of what's possibly to come.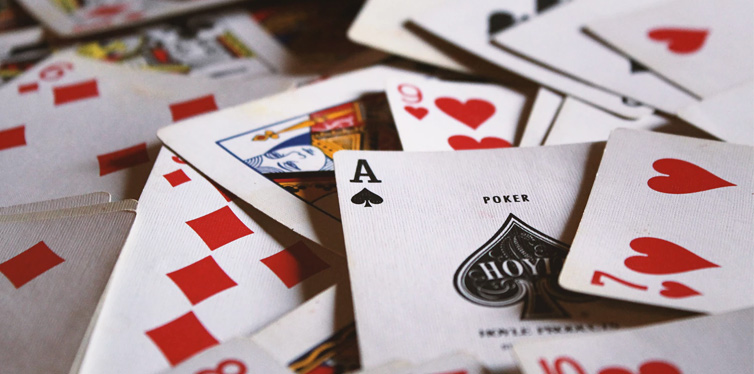 5. Observe Other Players
While card tables are donned with the best poker sets in 2018 and the stakes have never been higher, if you have a keen eye for the prize then one of the most valuable bits of poker advice is to know your players just as well as you know your cards. If the ladies and gents around the table are your close friends, then winning can be easy as you navigate your way through their personalities and predict their moves. If you are playing a hand with strangers, however, you might want to pay more attention to their habits, their facial expressions and even other mannerisms which could give you hints as to how they like to play their game. While a good hand will give you the advantage, knowing the antics of the people seated around your table will make the game.
6. Don't Play When You Are Not In Your Right Mind
If you've had a bad day and can't seem to shake the emotions that came into play, then it's best to not enter a more serious game of poker. While a light game while you joke around the table with your mates might lift your spirits and better your mood, playing for high stakes when your emotions have the best of you is not a good idea. You see, when you are emotional you tend to be irrational. This irrational thinking is more likely to leave you frustrated and even more worked up than you were before. So, before you hit the tables make sure you brush that "poker chip" of your shoulder and ease yourself into your right frame of mind.
7. Stay Consistent
Find your game technique and try to stick to it. While it might be fun to try out new strategies during poker practice, when it comes to the big games it really is best to stay consistent with your playing method. This doesn't mean that you can't mold your strategy around your opponents and throw in a well thought out bluff our two, it simply means that you shouldn't try out new fancy tricks just because you might be feeling bored or "lucky". Staying consistent and practicing a good poker face will pay out over time.
8. Prepare Yourself For A Long Game
Good things come to those who wait and the same goes for a poker tournament. The last thing you want to do is rush a game or fold out of impatience. Before you commit to a hand or enter a game that you know is going to be a lengthy one, accept the fact that you are going to have to set aside a good amount of time to play professionally. Poker is a sport and just like you would warm up for a full soccer match, you need to be ready in mind and spirit for a card tournament too.  Make sure you are feeling refreshed, nourished and wide awake as you engage in a challenging round of poker where the stakes are high and the possibilities endless.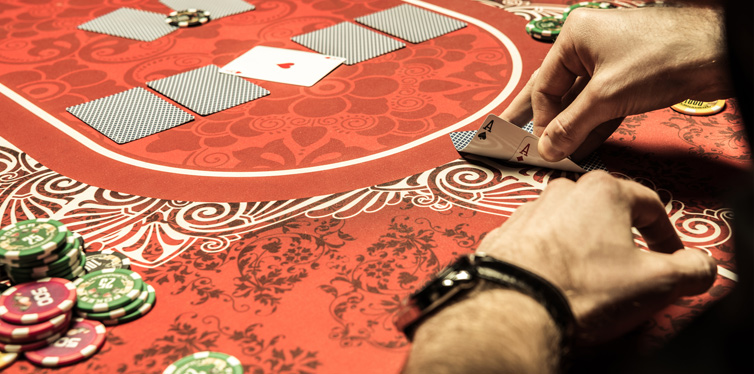 9. Don't Blow Your Budget
The thrill of gambling might be appealing to those who like to live carelessly on the edge, but real poker enthusiasts enjoy the game for the strategy that comes with winning "the prize" and not just for the stakes as they are. Don't blow your budget on buy-ins that you're not sure of, instead, you should monitor your chips and play them according to how long you want to be in the game for. Once you have handed in all of your chips, there goes the game and possibly your earnings. Budget wisely and don't fall for frivolous dares just to try and prove a point. Ask yourself: are you really just in it for the thrill of the gamble?
10. Pick The Right Game For Your Skill Level
While some of us like to be daring and picture ourselves seated at card tables with the experts, poker is not a game to take lightly unless we're chilling with our mates on game night. If you would like to participate in more serious hands usually found at casinos or even online, then it very important that you meet your match instead of attempting to play with the sharks. If you are collecting a good pile of chips at a lower level game, why move? You're winning stacks of money!
Whether Texas Holdem or 7-card stud is your game, if you have something to prove or would like to excel at a sport you are passionate about, then picking up a few pointers or helpful online poker tips will help you manage your hand as you enjoy each tournament and play the field. Poker is a popular casino game which is enjoyed by many. But if you're a newbie, a bit dusty on the cards or just need to brush up your skills a little, then our list of top 10 poker tips will surely help you with your game!
Sources
Poker Jargon – Wikipedia