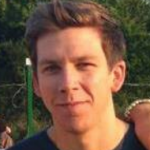 Push Up Tips
There seems to be a new miracle workout every day. Sometimes it's a new home gym equipment that costs thousands, sometimes it's just another variation on the squat rack. If you want to get in shape, you are spoilt for choice. But, to be honest, doing a few push-ups can be all you need. It's one of the best all-around exercises there is. There's nothing new and revolutionary about the push-up, it's been around for hundreds of years. No one really knows where it started, but it's thought to have its origins in Hindu practices or Yoga. It has been said that it is a variation on the downward dog position in Yoga, and weall know the benefits of yoga.
The reason it's stood the test of time is that it's so easy. You don't need any equipment, you don't need a whole lot of space, and you don't need any talent to do one. In fact, all you need is a bit of floor space. It's a great workout for building upper body strength, working the triceps, pectorals, and shoulders. It can also strengthen your core if you do it properly. It is an important part of any workout regime.
If you get it wrong though, it can create serious problems in your spine. It's super important to get the right body position and maintain it throughout the workout. The problem is, a lot of people start doing push-ups without learning how to do them first.
So, before you drop down and give us twenty, check out these essential tips to make sure you are doing the perfect push-up.
Make Sure You Have A Strong Grip
The first thing to think about is your grip on the floor. There's no point trying to do perfect push-ups if you aren't gripping the floor properly. Place your hands on the floor, slightly wider than your shoulders (you can place them either closer together or further apart to work different muscles). Then, push your hands into the floor and twist them outwards. This will create tension in your hands and make it feel like you are trying to rip a space in between your hands. Drive your palms into the floor, whilst simultaneously trying to twist them. Remember, you aren't actually twisting your hands around, you are simply creating that tension.
This technique will create extra tension around your body. You should feel it in your upper back, shoulder, and arms.
Next, you should pull your palms toward your toes. When you're doing a push-up, it's easy to let your torso sag, especially when you are doing a lot of reps. By pulling your palms towards your toes, you will contract your core and keep everything else stable. You can actually clench your abdominal muscles to make this easier.
These are the first steps to the perfect push-up because they allow you to maintain perfect posture throughout your body. Try this a few times before doing any push-ups. Once you feel like you have the perfect hand position, you can start.
Align Your Neck and Spine
Getting your body position right is essential to the perfect push-up. Without it, you won't get the benefits and could actually end up damaging yourself. It is worth practicing the body position before you even begin working out. It's amazing how much better your results will be.
The second part of your body position (after getting a strong grip) is aligning your neck and spine, so your body is straight. Basically, you are avoiding your head reaching towards the floor or tilting too far upwards. Moving your head like this could result in serious spinal injuries, so it is absolutely crucial to get it right.
Another important benefit is that it will stop you 'faking' the push-up. If you are slightly moving your head towards the floor, you are doing shorter reps and not getting the benefit you need from the push-up.
Your neck should be completely neutral. That means it shouldn't be moving forward or backward and should be completely straight. Make sure you aren't tucking your chin towards your chest or stretching to look out in front of you. Instead, pick a point on the floor that you can concentrate on and don't move your eyes from it during the exercise. The spot should be around 5-10 inches in front of your hand position.
You can test it by asking someone to place something straight like a broomstick on your back to see how straight your body position is. It should be touching your head, back, and bum. This is the perfect way to improve your body position. Eventually, it will become natural to be in this body position.
If you get this wrong, you could strain the muscles and connective tissue that surround your vertebrae. This will create a soreness in muscles and throbbing feeling and could do some serious lasting damage.
Squeeze Something in Your Armpit
Getting the perfect posture for your push-up will help you work extra muscles, that you otherwise wouldn't be working. You should squeeze your armpits towards your body, so there is no gap between them. This will activate the lat (latissimus dorsi) muscles in order to help you move and keep your body solid. These muscles are connected to your vertebrae.
A simple trick to make sure your armpits stay squeezed together is to stick something very thin in between them and your body. If it falls out, you aren't holding them tight enough. Try a business card or a piece of paper. Screwing your hands to the floor is the most important part of getting this body position right but squeezing your armpits together will complete the position. It's absolutely essential to the perfect push-up. Eventually, you will be able to hold this position naturally, without having to squeeze anything in there.
Don't Shrug Your Shoulders
You need to push your shoulders backward toward your feet. This will you're your body act in one solid position during your push-up. Also, having them shrugged together can put your neck and back at risk of injury. Doing push-ups without the correct body position can be dangerous, so making sure you have your shoulders in the right position is important.
Push your shoulders down towards your feet and then push them together using your back muscles.
Clench Your Bum
A lot of personal trainers and health experts forget about this part and focus instead on the back and shoulder position. But clenching your backside is essential to making the push-up a full-body workout. Squeeze your bum (gluteus maximum) muscles together and keep them clenched for the duration of the workout. This will help lock your hips in and help keep your body in one straight line. It reduces the risk of back injury by taking the stress away from your lower back muscles. Plus, it activates your core muscles and works the all-important ab muscles.
Get Your Breathing Right
Getting into a regular breathing pattern is essential to all exercise, especially if you are doing a lot of reps. With push-ups, you need to fall into a breathing pattern that fits into your movement. Breathing properly is essential to exercise because it allows oxygen into your system, which creates the energy that you burn when you're working out.
Basically, your muscles move more when you're working out. That means they need more energy, which makes them produce the chemical energy molecule ATP. To produce ATP, you need oxygen. So, the more ATP we product, the more our bodies need oxygen.
By getting your breathing right, you will be able to push yourself harder. You need to inhale on your way down and exhale on your way up.
Make Sure Your Lower Yourself Correctly
The way back down is just as important as pushing yourself up. You see too many people pushing up and then letting their bodies drop to the floor. That means they are only doing half of the workout. Letting yourself down to the floor slowly works your muscles just as much. This will work your upper-body muscles twice as hard and you'll get much more out of every push-up.
When you are approaching the floor on the way down, lead with your chest. Instead of using your nose to touch the floor, letting your chest touch is an excellent way of making sure your body isn't sagging and you are maintaining a solid body position. This will also prevent your head from bobbing, which will reduce the risk of injury.
When you're tired it's easy to start losing shape in your body position. This is especially true after you've done a lot of repetitions. An easy way to keep your body position is by imagining your body as one solid shape. You only need to move your arms up and down. This will also keep all of your muscles engaged throughout the workout. Keep everything tight and don't let any of your muscles relax. If you follow all of this advice, you will end up with the perfect push-up.
Sources:
10 Secrets to the Perfect Pushup, Men's Health
How to Do the Perfect Push-Up, Greatist
7 Tips For The Perfect Push-Up, Evolve Daily