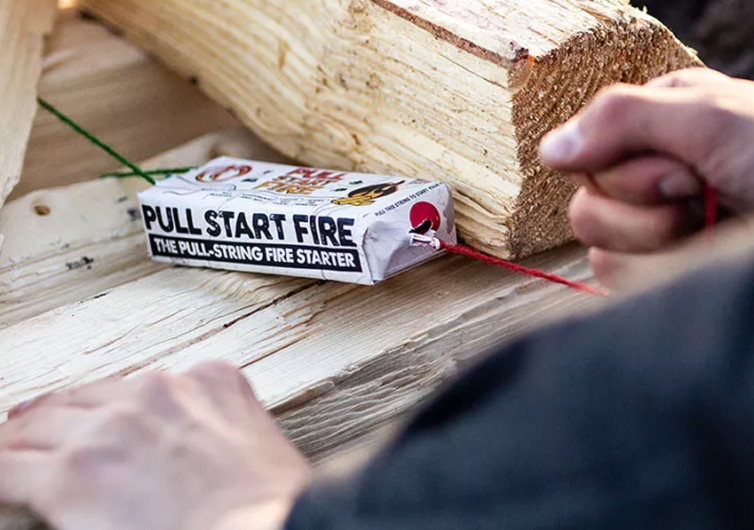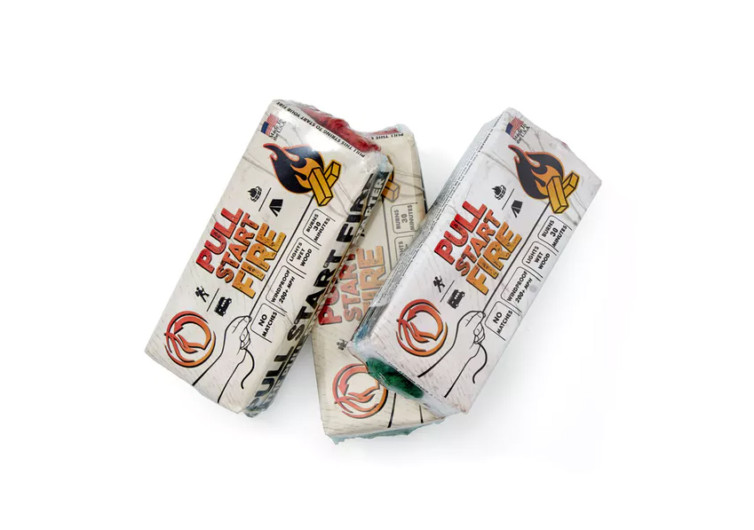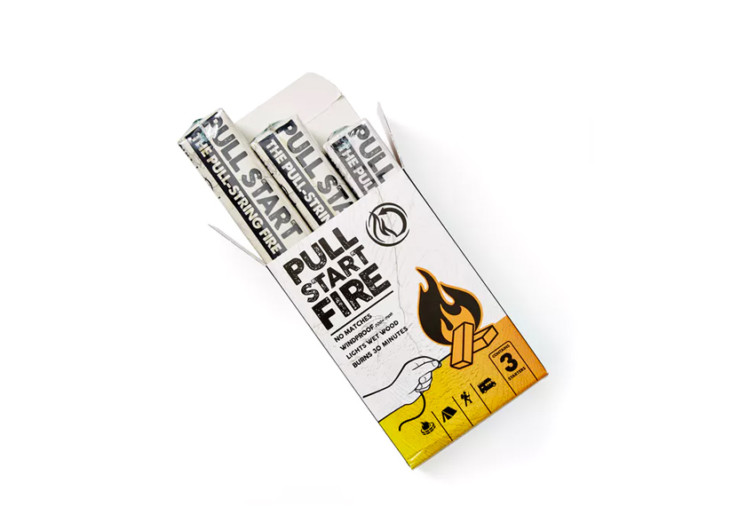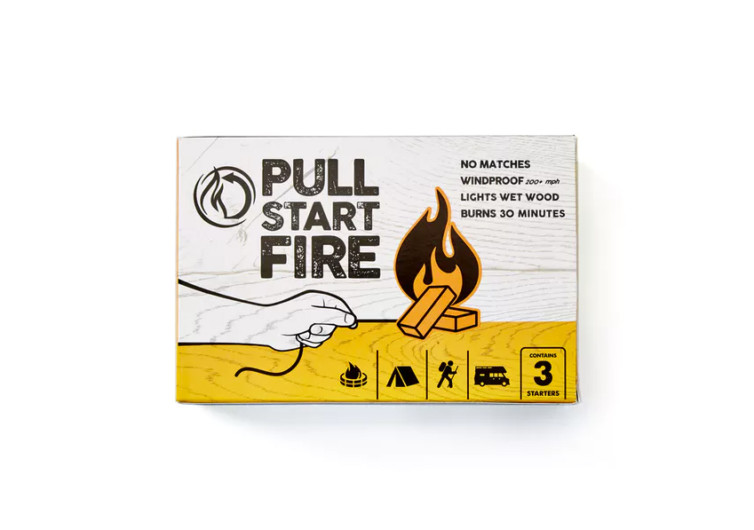 GearHungry may earn a small commission from affiliate links in this article.
Learn more
Pull Start Fire Pull-String Firestarter
One of the most essential skills that any camper, hiker, or outdoor enthusiast has to master is the art of starting a fire. Sure, there are matches and lighters as well as other implements to help you get the fire started. However, nothing can come close to the convenience of the Pull Start Fire system. This is a unique product that gets your fire started in 3 simple steps.
First, you loop the system's green string around a piece of firewood or log to keep it in place. Next, stack logs or firewood on top of each other with the Pull Start in the middle. This allows for more efficient airflow and increased burning opportunity. Now, pull the Pull Start's red drawcord and watch the device work its magic.
The system is so ingenious that it can fire up wet logs while also resisting 200+ MPH winds. And if it so happens that there's a storm brewing on the horizon, the Pull Start can survive that, too. It's water resistant, so rain can never dampen its spirit to start a fire. It will never ask you for a match or a lighter. There is no kindling either. The moment you pull on the red drawcord, you can sit back and start mulling the day's activities. The Pull Start system will take care of the rest.
The good thing about the system is that it will keep on burning for half an hour. This is more than enough time to get the mountain of logs to heat up and burn. From there, it's all about keeping the fire alive.
The Pull Start Firestarter is perfect for those going on a camping trip, fishing adventure, or any other activity in the outdoors. That means it works well for backyard grilling parties, too.
CHECK PRICE ON huckberry.com