GearHungry may earn a small commission from affiliate links in this article.
Learn more
Backpack Packing Technique
If you're going on a business trip or some holiday vacation to a popular tourist destination – a special travel luggage set is definitely the correct choice. However, if you're looking at several tens of miles of trekking or hiking over uneven and often treacherous terrain with the sun directly over your head, sometimes with a heavy downpour and heavy winds, travel luggage simply won't cut it. Only a survival backpack or a backpacking backpack will do in such circumstances. Unfortunately, many individuals who use a backpack for their outdoor adventures simply throw in almost everything inside the spacious compartment of the bag, not really giving it much thought about the proper backpack packing technique. This leads to a lot of space that are simply not utilized to the fullest. To maximize every square inch of storage space and attachment in your backpack, you need to learn and master the correct technique of packing your backpack.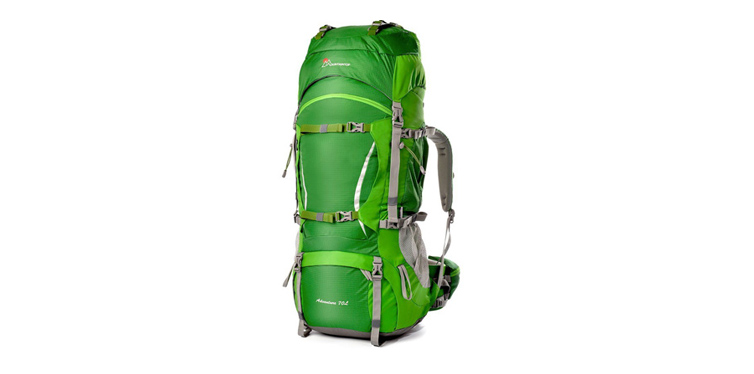 Understand The Unique Features Of Your Backpack
Even before you can start packing your hiking or camping gear in your backpack, it is best to understand its unique features first. Of particular importance is the capacity of the bag as this will give you an idea of how many items you can easily fit into its storage compartment. Manufacturers of these bags often indicate the volume capacity of their products to give you an understanding of your space requirements.
Also important are the materials used in the construction of the backpack. It is a must that the fabric material is tough and very durable but never at the expense of being lightweight. If you can get a bag that has a great balance between light weight and durability, then you should definitely have this product for your backpacking needs.
Before picking the right gear you might want to consider the nature of your backpacking trip. If you are only going out for a few days, a smaller backpack should be enough. But if you're going on an adventure for a few weeks, a larger more tactical option is a must like a tactical backpack or an external frame backpack.
Learn How To Properly Distribute The Weight Of Your Load
Newbies make the mistake of putting all of their heavier loads at the bottom or lower section of the bag. Doing this will make the bottom part naturally heavier. However, since the bag will be slung onto your back, the heavyweight on the bottom tends to pull on the upper section, putting significant strain on your back. A better approach is to put your heavier load closer to your midsection or your back with the outer and upper sections carrying the medium weight items and lighter load at the bottom. In other words, distributing the weight of your load means putting the bulk of the load centered high on your back, between your shoulder blades. This is the ideal load distribution for backpacks with integrated internal frames.
If your backpack comes with a frame located on the outside, then you will have to place the heaviest load on the topmost section of the bag, but still closer to your back. Follow this up with medium-weight gears and camping items in the middle and outer sections of the backpack. Again, towards the bottom, you can place your lightweight materials.
As such, hiking pants, hiking socks, sleeping bag, and other lightweight items should always be packed at the bottom or lowest portion of your backpack. Camping stoves, first aid kits, portable water filters, and other medium weight gear should always be placed in the midsection and farther from the back.
It is also important not to overload the backpack. Ideally, the gross weight should not be more than 25 to 30 percent of your body weight. For instance, if you weigh 200 pounds, then your backpack should not weigh more than 250 to 260 pounds.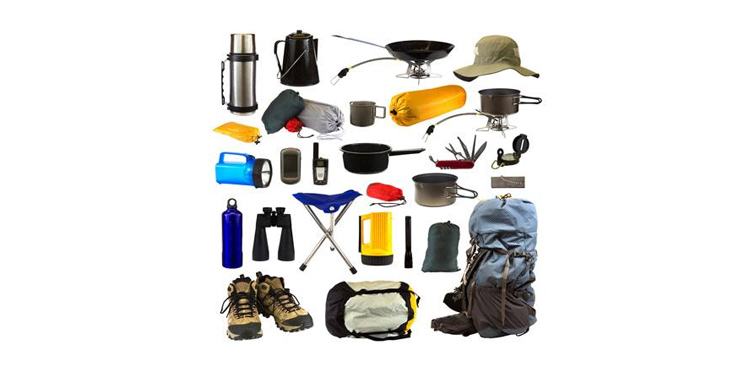 Organize The Things You Need
From the preceding section, you've learned to put heavier items as close as possible to your back and at the topmost section while medium weight items should be placed further away from your back and on the middle section of the bag. That being said, you will have to organize all of your things first before putting them inside your bug out bag.
Lay all of your essential gear out so you can easily identify and categorize each one into the light, medium weight, and heavy. It is often a good idea to apply some form of color-coded stickers into each item. You can use white or yellow for light, green for medium, and red for heavy. You get the point. It is also ideal to put food (even if it's dehydrated camping food) as well as a liquid fuel in separate bags that you can then organize inside your backpack.
Once you've organized your things, you can start putting them inside the backpack. Start with the lightest and pack them well into the lowest portion of the bag. Follow this with the medium weight gear then lastly the heavy ones.
Here are some other tips you may want to adhere to.
Always fill empty spaces with small or even compressible items.
Stuff some of your clothes inside a camping kettle or pot or any hollow container.
Wound a roll of duct tape around water bottles as well as trekking poles or any other gear.
Unpack the sleeping bag and wrap it around other gear.
Pack your bear canister with as much food as you can possibly fit into it.
If you are not going to use the bear canister for food, you can pack it with scented items.
Store essential survival gear like your hunting GPS, rainwear, emergency radio or head lamp, or even snacks in the front pocket.
Make sure to tighten the compression straps of your backpack once fully loaded to prevent shifting of the load.
As much as possible, pack everything inside the backpack and avoid attaching any gear on the outside unless it is necessary. However, if you do need to attach something, make sure that it is placed in a section where it doesn't affect the balance of your backpack.
Packing your backpack requires careful planning and an understanding of appropriate load weight distribution. This should help you properly pack your backpack.