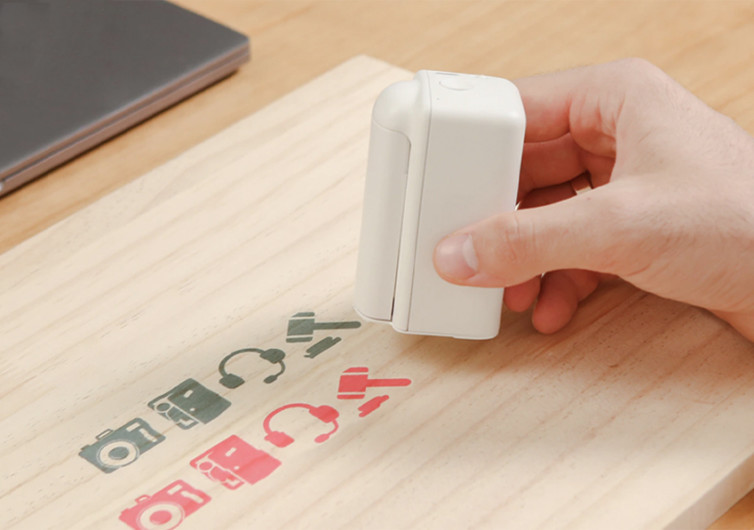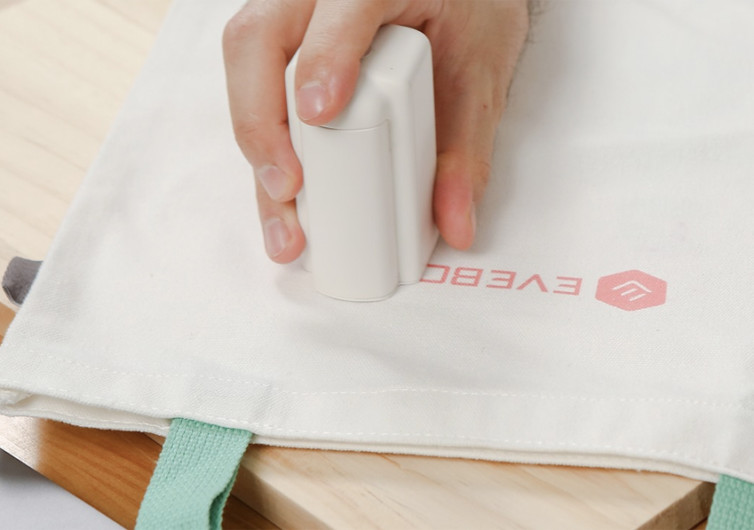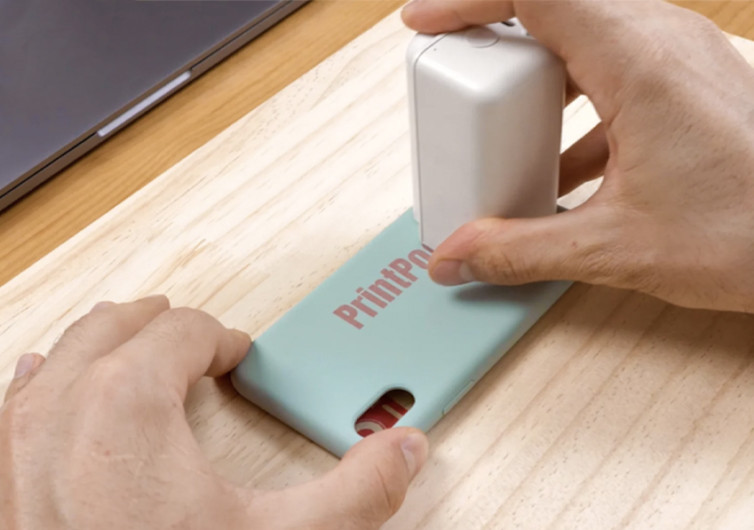 GearHungry may earn a small commission from affiliate links in this article.
Learn more
PrintPods – Print Anything, Anywhere
Printing tee shirts and other products for an event or business can get pricey, and you usually have to order your creation in large batches to make the cost worth it. What if you could print anywhere and on anything without the additional expense and extra items lying around. The good news is, we've found a solution. PrintPods is a palm-sized portable printer that allows you to print anywhere and on nearly anything. You can quickly test multiple designs or make small batches of logo-laden swag.
Ink Anything
PrintPods makes printing a breeze; just download the app and connect your device. You can upload logos and images or create one in a snap through the app itself. Once you've got a design and your product is ready, you can print using one of the eco-friendly inks. PrintPods can print images and text up to an inch tall, which can be a limitation for some, but you can do more than you think in that space! You can choose to print your image with permanent or non-permanent ink in various colors; switching between inks is quick and easy. Non-removable ink is currently only available in black, but the skin-friendly ink comes in navy blue, red, and black. Lastly, you can also print in invisible ink to leave secret messages behind for others. To swap out inks, change the cartridge. Each ink cartridge lasts for 3,500 prints, making this a durable product.
Ink Anywhere
PrintPods can even ink you, yes you! PrintPods has a skin-friendly ink that you can use to test out that tattoo idea before you commit. PrintPods can print on all kinds of surfaces. Rough or smooth, it doesn't matter with PrintPods. You can print on stones, curved or flat surfaces, any body part, or fabric. You can complete up to 1,000 prints during single battery life. When the battery has run its course, you can recharge the device using the included USB charging cable. PrintPods is portable because of its size. The device measures just 2.05 by 1.7 by 3.75 inches, making it easy to bring with you in a pocket, bag, or briefcase.
For your next event or to customize items for your small business, PrintPods makes an excellent addition. If you're ready to ink away, head on over to Kickstarter, where you can support the campaign and get a PrintPods for as low as $109, or if you want a few of these devices handy, you can snag up four of these little guys for $436. The average print cost is just $.01 per print, making this a budget-friendly option for your home, event, or business.