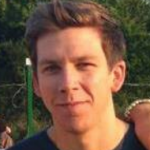 Support us! GearHungry may earn a small commission from affiliate links in this article.
Learn more
How To Prevent Ski Injuries
Winter is without a doubt one of the most charming seasons of the year. Part of that charm is all the fun stuff you can do, well only if you live in a region with white winters. Snow can provide lots of fun for people of all ages but some winter sports and activities are a little more risky than others.
Two sports that are extremely popular over the winter are skiing and snowboarding. Gliding down a mountain at breakneck speeds can be incredibly exhilarating. However, with the speeds involved, there is also the inevitable risk of injuries. Couple that with super slippery ice and you can have a recipe for disaster. Like all sports, injury can be prevented with a little bit of preparation and care. Take a look at these tips before you hit the slopes this winter so all your holiday memories are happy ones.
1. Take Some Lessons
The experts make skiing and snowboarding look effortless but what we often forget is that it took the professionals years of practice to get that good. Don't fool yourself into thinking you'll just topple over on your first attempt. You could crash into trees, large rocks and other snow-goers causing injury to yourself and possibly others.
Book into some skiing or snowboarding lessons before you hit the slopes. You'll learn a lot of valuable tips on how to maintain your posture and stance along with how to zip down the mountain. More importantly, you'll also learn how to avoid obstacles and also the correct way to fall to lessen the extent of the injury or avoid it all together.
2. Hit the Gym Before Hitting the Slopes
If you wonder why the professional skiers and snowboarders look so fit and strong you can bet that when they aren't on the snow they are working out. Being physically strong and fit is a huge bonus when you take on snow sports. Firstly, being in great physical shape means you will be stronger and more flexible when you are zooming down the mountain. Not only that, those who do exercise regularly have faster reflexes and reaction times making them more mentally prepared for such rigorous activity.
Another good reason for keeping fit before your winter vacation is recovery time. If you've been a couch potato for most of the year, you will be more likely to sustain an injury on the slopes. Those who are in great shape tend to recover a lot faster when they do get injured. So now you'll not only have a good reason to hit the gym to get a summer body, you'll need a winter one too.
3. Stretch Before You Strap On Your Gear
All professional athletes stretch before a big game. This routine is important for any type of exercise or physical activity as it helps to loosen up tight muscles and also get your joints lubricated and ready to roll. Start from the top and work your way down to your feet. If you're a regular at the gym you'll already have a great stretching routine. Once you're all nicely stretched you can put on your ski pants and jackets and make your way up the slopes.
4. Make Sure You Have the Right Equipment
Having the right equipment when going on a snow trip is vital. You obviously need skis or a snowboard but don't neglect adding safety equipment to your shopping list. Without a doubt, the most important piece of safety equipment you should have is a ski helmet. Broken bones are painful but will usually heal. Head injuries, on the other hand, can be debilitating if not life-threatening. You can reach some pretty high speeds when skiing and snowboarding and if you crash injury is almost inevitable. Make sure your equipment also includes padded ski suits and ski goggles. You may not be able to completely avoid injury, but you may be able to minimize the extent of the injuries
Also make sure your skis or snowboard are in good condition. In particular, the ski bindings that hold your feet in place need to be secure. If you're not sure how to check your equipment, take it to your local snow equipment supplier or ask a pro at the ski resort. You should also make sure your ski poles are sturdy but somewhat flexible enough to withstand the slopes.
When it comes to the rest of your snow gear you also need to pay close attention to what you are planning to wear. While comfort is a key element in both skiing and snowboarding, putting on a pair of tracksuit pants or jeans is not a wise decision. Even if you do put on thermal underclothes, tracksuits and jeans will not keep your warm, or safe. They simply aren't appropriate as snow gear. For one, you may be getting sweaty during your activities and the sweat will practically freeze against your skin. Proper attire is recommended, including ski jackets and pants. Not only will these keep you warmer, but they will also keep you dry and will act as a bit of cushioning if you do encounter a few bumps. Wear good thermal underclothes with moisture wicking properties beneath your ski gear. When you are warm and dry you will be able to focus on your activities and not on the fact that you are cold and wet. If you lose focus you can get yourself into a lot of trouble so dress appropriately.
5. Take a Look at the Course
When you first arrive at the ski resort, take a look around at the various slopes and other courses and have a look at the sitemap. This will give you the opportunity to see which ones are more suitable for your skill level and you'll also get a glimpse of the location of trees and other obstacles. If you're going up the hill on a ski lift you'll have a bird's eye view of the course so take advantage of the perspective this gives you.
Whilst we are mentioning courses, stay on the level you are comfortable with and don't move to a more advanced one until you've mastered the one you're on. Also, pay attention to weather conditions. If it rains even for a few minutes, the moisture will form a sheet of ice over the snow and this is treacherously slippery.
Also, don't be tempted to wander off. You may see a group of locals hitting a trail or slope that the tourists don't seem to have noticed but the locals probably know every leaf on every tree and you do not. Stay in the regular skiing and snowboarding areas where you know you are safe and help will be close by if something goes wrong.
6. Know When Not To Get Out There
A weekend away to a ski resort with friends can be a lot of fun. You get to spend your days skiing and snowboarding and your nights partying. When you've guzzled down a bottle of Merlot you'll be looking at the slopes thinking how much fun it would be to go night skiing. Don't do it.
Skiing and snowboarding require an enormous level of skills and concentration. If you've had a few too many glasses of red, or several large mugs of beer, your judgment and reaction times will be impaired. The fact you are considering night skiing in this condition would confirm that. Leave the slopes alone for the evening and either go back to the party or better yet, go to bed. The slopes will still be there in the morning when you've slept off most of the booze.
Also, don't try and be a daredevil just to impress your friends. Stick to the courses and skills you are confident with and leave it at that. When you are too busy trying to impress, you're not focusing on skiing or snowboarding. Without the right focus, you can get yourself into a serious predicament.
7. Be Aware Of Your Surroundings
While you are skiing or snowboarding stay alert and pay particular attention to your peripheral vision. Be aware of other skiers or snowboarders around you. You may think you can avoid them, but you don't know if they can avoid you. Popular ski resorts usually attract thousands of people every week and most of them will hit the slopes during the daylight hours. That means that in addition to trees, rocks and other obstacles, you also need to be aware of the people around you.
If the particular course you are on is particularly crowded you may be forced to stop halfway through your run. If you do need to stop, try and find a safe place to the side somewhere and stop. Once you stop glance uphill and see if anything or anyone is headed your way and move as far out of their path as you can.
Don't forget to keep an eye out for changes in the weather. Mountains are notorious for abrupt climatic changes so you can't really rely on the local weather report. If the weather looks like it will become windy or you see a storm forming in the distance, finish your run and get indoors. It's better to get undercover at a leisurely pace than to have to rush. The rushing can make you slip up and this can result in injury.
8. Respect Snowfield Guidelines and Etiquette
There is a reason why Guidelines and Etiquette are put into place on the snowfields. They are there to keep all participants safe and to ensure an enjoyable experience for all. Accidents do happen, but when everyone respects these guidelines and etiquette, the likelihood of getting yourself or those around you hurt is lessened. Whether you are climbing or descending the piste, stick to the sides where you are less likely to get in the way of other skiers and snowboarders. In the event that you do fall, and it happens to the best of them, quickly get your bearings and get up and out of the way as fast as you possibly can. The middle of a piste is also not the place for horseplay with your friends. Not only are you compromising your safety, but you put the safety of others at risk as well.
The ski lift is another area where injuries often happen. Holding up the queue because you can't find your lift pass causes frustration and may possibly cause you to misjudge your launch into your place on the lift. Keep your lift pass in a pocket on the front of your jacket so you can retrieve it quickly and try and have your excursion planned out. This will help you time everything relatively well and eliminate the risk of injury due to rushing without thinking.
9. Enjoy Your Skiing Holiday Responsibly
With the proper preparations prior to hitting the snowfields, ensuring you have the right gear that is in good order and taking the time to plan out your skiing and snowboarding activities, you can do much to minimize the risk of getting hurt and really get down to the business of having fun. Follow the rules just like everyone else does, after all, you will not be alone on the snowfields so you need to consider your own enjoyment and safety as well as that of all others.
In the event that you do get injured, even slightly, seek medical assistance immediately. Often while we are out in the fields having fun, we think we can ride through the pain but when your body is that cold you may not feel the pain until much later. As an example, you take a fall and land on your hands. You think the pain in your hands and arms is due to the cold but in actual fact, you could have a serious sprain or even a hairline fracture that you won't notice until much later.
Take care this winter season. Pull on your ski gloves, grab your skis or board and get out there for a day of snowy fun. Just remember to stay safe.