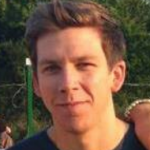 Tips To Avoid Pit Stains
Underarm stains are the pits. Raise your hand if you agree. No, best not to. But you know what we're talking about. So many favorite shirts are ruined by the telltale signs of underarm staining. No matter how good your laundry service is at getting your shirts just bought fresh, those unsightly stubborn stains leave you overly self-conscious knowing that your shirt is still dirty. Raising your hand for anything is just out of the question. So, what can you do to get rid of them? Bear in mind, a successful solution that's easy and cheap could save you a small fortune in shirts and maybe make you millions if you patent your method fast.
Armpit stains really are one of the most difficult stains and are almost impossible to get rid of. They often only fade away with washing and scrubbing but very rarely leave the shirt sparkling clean. In fact, scrubbing can damage the fibers of the material, leading to fiber bobbling and material thinning, which makes buying a replacement seem inevitable. We've looked around to see what we can find that won't cause damage and will still help remove one of the "stubbornest" stains on the planet. But first, why does it happen?
The Reasons Behind Armpit Stains
You may have to experience the issue for so many reasons. For instance:
Excess Sweat: Sweat is the leading cause of armpit stains. If your sweat has a higher ratio of proteins it will cause the most stubborn stains when mixed with antiperspirants.
The Fabric of the Shirt: The fabric of the shirt matters a lot when it comes to armpit stains. Cotton shirts are more prone to stains than any other material.
Delayed Washing: If you are in the habit of letting your dirty clothes pile up until laundry day, you are more likely to face stubborn yellow stains. the solution is easy. Don't allow your sweaty shirts to stay unwashed. Wash them as soon as possible. Catch the stain before it sets into the fibers to be rid of it much more easily and efficiently.
Excess Layers of Deodorant: Your deodorant is your best pal to stay away from the smelly armpits but applying multiple layers of deodorant and not allowing them to get dried before wearing your shirt can ruin your shirt with the disgusting yellow armpit stains. Male body sprays, with the high perfume content, do nothing to prevent stains. Save the body spray for your body and use a quality unperfumed antiperspirant deodorant on your underarms.
Antiperspirants: Antiperspirant contains aluminum which mixes with body sweat and causes yellow stains. Antiperspirants stop the sweat by blocking the glands that excrete sweat. The sweat piles up in the glands and at last excrete out as a more concentrated fluid which causes stubborn yellow armpit stains.
Health Issues: Some health issues like chromhidrosis are also responsible for weird armpit stains. Stains caused by this medical condition are not always yellow but can be green or even blue. Consult your dermatologist in his situation.

Deodorants VS Antiperspirant for Armpit Stains
Human sweat is naturally odorless and colorless until and unless there are some health issues. The bad odor you experience is caused by bacteria on the skin and not by the sweat itself. It's a bi-product of their reproduction. You can get rid of this smell by using deodorants or antiperspirants and by frequent washing, yourself and the shirt.
Deodorants help your skin to fight against the bad odor by killing the bacteria and absorbing the proteins and fatty acids present in the sweat.
Antiperspirants, on the other hand, stop the excretion of sweat by blocking the sweat glands. They contain aluminum which does not absorb proteins and fatty acids instead dries out the sweat. The drying of the skin often causes irritation and sensitivity in the armpit area. Aluminum is quite hazardous for health too. Frequent use of antiperspirant is a suspect in chronic diseases like breast cancer and Alzheimer's, which is very alarming for its users.
There are deodorants and antiperspirants on the market that are designed to combat underarm staining. Unfortunately, they seem to be more female orientated. Even so, if you can deal with that, it pays to switch and operate some kind of damage control.
Ways to Remove Armpit Stains
There are various popular ways to get rid of the stubborn yellow collar and armpit stains from your white shirt or tee. They help you in removing stains quite easily without exerting many efforts and without causing any damage to the fabric.
Some of these methods are listed below. You can choose the one that suits you best:
Vinegar and Baking Soda
Vinegar and baking soda is a powerful combo to remove stains from almost everything. For removing stains from armpit area you will need:
Ingredients
A cup of white vinegar,
A tbsp of salt
A cup of baking soda,
A tbsp of hydrogen peroxide
Directions
Mix the vinegar in lukewarm water and soak your shirt in it for 20 minutes. This will help in discoloring the yellow armpit due to the reaction of sweat and aluminum.
Remove the shirt from vinegar water and gently squeeze it. Make a paste with salt, baking soda, and hydrogen peroxide. Apply this paste onto the stains and let it sit for 20 minutes. Here salt and vinegar will help in removing the stain whereas hydrogen peroxide is the natural whitening agent. Wash the shirt the way you wash all other white clothes and you are good to go.
This baking soda and vinegar hack work like a magic in removing stains from your white clothes especially the awful yellow armpit stains.
Dish Soap Method
Dish soaps are meant for washing dishes but surprisingly you can use it for removing your yellow armpit stains too. Just mix one part of dishwashing soap with two parts of hydrogen peroxide and apply it on the stain. Scrub a little on the armpit area and then leave it for an hour. Here dishwash will help in removing stubborn stain and hydrogen peroxide work like a natural whitening agent. Now scrub again and wash your shirt with regular detergent and your white shirt is sparkling white again without any stains.
Use Aspirin
You can even use aspirin from your stash of medicines to remove yellow armpit stains from your white shirt. First powder down two aspirin tablets and dissolve them in half cup of water. Now soak the stained part in it for few hours. After soaking remove the shirt from this water and wash it with other white clothes and get a stain free white tee or shirt.
Use Salt
Salt not only enhances flavors in your food but it also helps in fighting against pesky stains. Mix 4 tablespoons of salt in 1 liter of hot water and soak your shirt in it. Gently scrub the armpit area until the yellow mark disappears completely.
Use Borax
Borax is one powerful agent when it comes to removing stains from clothes but it may ruin your delicate fabric. Use borax only for rough and tough fabrics like cotton. Make a paste of 1 tbsp. borax by adding little water and apply it on the stained area. Let it sit for half an hour and then scrub and wash away the white shirt. Your shirt will be free from those disgusting yellow stains.
Use Lemon.
You can even use lemon to scrub your yellow armpit stains and get rid of them immediately.
Use Vinegar Directly.
Vinegar is a magic liquid as it can make your stains disappear in seconds. Use undiluted white vinegar directly on your stained area and rub it in. Now wash as you wash regularly and there will be no more yellow stained armpits. Concentrated white vinegar is also ideal for removing deodorant stains from your clothes.
Use Vodka.
Vodka is also effective for removing sweat stains. Simply spray diluted vodka on the stained area before washing your clothes and you are good to go with stain-free shirts.
Use a Good Liquid Detergent.
You can get what you pay for when it comes to detergents. To deal with the stains, pour a liberal amount biological laundry liquid onto the stain and rub into the material to saturate the weave. Leave to soak for 15 minutes, rub again and add to the wash as normal.
Try a Chemical Stain Remover.
Hold this in reserve for emergency use on your best cotton dress shirt. It's powerful stuff and as strong and durable as cotton is it will only take so much. However, those spray stain removers used on big items like upholstered chairs and couches will remove an armpit stain in a hurry.
Preventive Measures for Armpit Stains
You can get rid of armpit stains from your shirt but it's better to avoid them completely. Here are few preventive measures that will keep your clothes free from armpit stains:
Use Organic Deodorant.
You can reduce your chances of developing armpit stains by replacing aluminum free organic deodorants from antiperspirants. Only apply a single layer of natural deodorant and allow it to dry before wearing your shirt. This will minimize your chances of getting stained armpit area.
Apply Natural Powder.
Natural powders help you in staying away from armpit stains by keeping your skin dry and sweat free. You can apply natural powder on the deodorant layer for extra protection. This will eliminate your chances of developing armpit stains.
Remove Armpit Hairs.
Hairs in the armpit area are a major cause of developing bacteria underarms which cause stains on your shirt. It's their breeding ground. Regularly use a safety razor to shave your armpit area and keep it hair free to avoid any chances of bacterial growth. This will also help you in getting rid of armpit stains.
Avoid Fitted Shirts.
Body fitted clothes are more likely to develop armpit stains as compared to loose fitted shirts. The easy remedy is to avoid fitted shirts to minimize your chances of developing armpit stains.
Use an Inwash Stain Remover for Each Wash.
Knowing prevention is better than cure, rubbing a few spoonfuls of a commercial stain remover under the arms of your shirt before each wash creates a barrier that stops stains setting and becoming stubborn and hard to sift. It's a good habit to get into if you have to wear a lot of white or light colored shirts for work. It might increase the cost of doing your laundry but will save you on buying shirts.