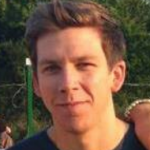 How To Avoid Eyestrain When Gaming
Who doesn't spend hours in front of a PC, raise your hand! Never did anyone see a gamer complying with this demand. But with such massive use of the computer, eyestrain can quickly take its toll on your eyesight.
Studies show that eye fatigue and other annoying visual problems occur in more than 50% of the passionate gamers. It's not just about visual acuity. Issues can vary from physical fatigue to reduced productivity, spasms, dried eyes, and some more or less severe conditions.
Worried about the consequences? Here are eight simple tips to prevent eyestrain when gaming and keep your eyes healthy for longer.
1. Adjust the Environmental Lighting
Eyestrain is often caused by the excessively intense light coming either from the lamps in your room or the outside. The thing is that your gaming environment must be adequately lit and usually, the ideal light must be dim, not bright.
Specialists recommend using window blinds or curtains to reduce the brightness coming from the exterior; dimmable light bulbs or low-intensity halogen lamps are preferred to the white interior lights as they emit a warmer hue which relaxes the eyes instead of stressing them.
The position of the lamps is also essential. Desk and floor lamps are preferred to the ceiling installations as they provide indirect light and are easier to adjust to a suitable position.
The gaming PC must also be placed on the side of a window rather than in front of it.
2. Minimize Glare
The light emitted by your gaming monitor also matters. The reflection of your computer screen can cause eyestrain, that's why experts suggest placing an anti-glare screen in front of your monitor.
But there is much more to think of than just your screen. White walls and polished surfaces can also reflect the monitor's glow and tire your eyes. That's why it's recommended to paint the walls in a non-reflective shade and place your station on a non-reflective desk.
In case you're the antique type in love with his vintage CRT monitor, know that you'd better replace it with a new generation style equipped with at least IPS LCD technology.
The differences may seem imperceptible but old monitors are a major cause of eyestrain.
3. Adjust your Screen Settings
Another quick way to prevent eyestrain when gaming is by adjusting the display settings of your monitor.
The first thing to check is the brightness, which has to be adjusted following the same rules as those regarding environmental glare. Test if you've got the right brightness by staring for a few seconds to the white background of a word document. If it looks like a light source, your monitor is too bright.
On the contrary, if the background looks more like a dull grey, the brightness is too low. Adjust until the background is white but not bright.
You must also check the contrast, making sure you can easily see all the details of an image without putting up an extra effort.
Lastly, check the color temperature. This term is used to describe the visible spectrum of light emitted by a color monitor in which the blue light has a short wavelength of visible light and is associated with severe eyestrain compared to long wavelength colors like orange and red.
A reduced amount of blue light is more comfortable in the long run and keeps your eyes healthier, which can only mean one thing – more extended and more focused gaming sessions.
4. Use Eye Drops
A consequence of eyestrain is eye dryness and irritation. These two conditions are often regulated by blinking and even if it may seem like a paradox, those who spend hours over hours in front of a computer blink less frequently. Moreover, blinking is often incomplete, which means the eyelids are only partially closed.
An easy way to reduce eye strain is by using artificial tears, or eye drops. Alternatively, there are a few simple exercises to practice.
The simplest is to blink very slowly for at least ten times every 20 minutes. Another simple exercise is to gaze every 20 minutes and look at an object at a distance of at least twenty feet for 20 seconds.
Called the "20-20-20" rule, this exercise helps relax the eye muscles and reduce fatigue.
One more exercise to consider involves looking at a distant object for ten seconds, then focus on a nearby object for another ten seconds. Repeat for at least five times and repeat the exercise every half an hour.
5. Invest in an Adequate Gaming Desk
An ergonomic gaming desk can make a difference for your eyesight. The first thing to consider is the height of the desk, that must be tall enough to hold your monitor at an adequate height.
As a general rule, your monitor must be positioned almost at your eye level but slightly lower, at about 10 degrees below your eyes. This helps maintain a natural position of the head and prevents stressing your eyes.
Another thing to check is how comfortable the desk feels overall. Ideally, you must be able to maintain a correct posture while gaming, which consequently means a proper placement of the monitor. In broad terms, the screen must be placed at about 25 inches away from your eyes.
6. Wear Gaming Glasses
You should wear gaming glasses regardless of your eyes' health. These glasses come with special non-reflective lenses designed to reduce eye fatigue and visual stress.
Gaming glasses are developed to improve clarity, reduce glare, and provide a lighter hue which helps see colors clearly. Useless to say they can only enhance your gaming experience.
7. Raise your Computer's Refresh Rate
Another simple thing you can do to reduce eye fatigue and visual stress is to raise your computer's refresh rate. Schedule this in the periods you take a break from gaming, ideally every 20 minutes or so.
A raised computer refresh rate helps to reduce the flickering of the screen, protecting your eyesight in the long run.
Don't be fooled into thinking that just because the image on your screen looks flat, it really is. More often than not, that flickering is imperceptible, but it can certainly take its toll on the quality of your vision.
8. Get Regular Check-Ups
Last but not least, remember that spending way too many hours in front of a monitor, for work or pleasure, can have severe consequences for your visual acuity. Getting regular check-ups at least every six months is essential.
Yet, if you're the lazy guy unwilling to give up half a day of gaming for an eye exam, you can test your eyesight at home and see whether or not it's time to see the doctor.
To do this, just stare at an object located at least 20 feet away keeping one eye closed. Assess the clarity of the image you see, then repeat the test with the other eye. If you see a blurred image with either one or both eyes, make an appointment as quickly as possible.
And now that you've learned these eight tips to prevent eyestrain when gaming, it's time to stop losing time and get back to your session. We've heard the enemy challenging you in the battlefield!